WORKFORCE TRAINING APPLICATIONS NOW LIVE!
---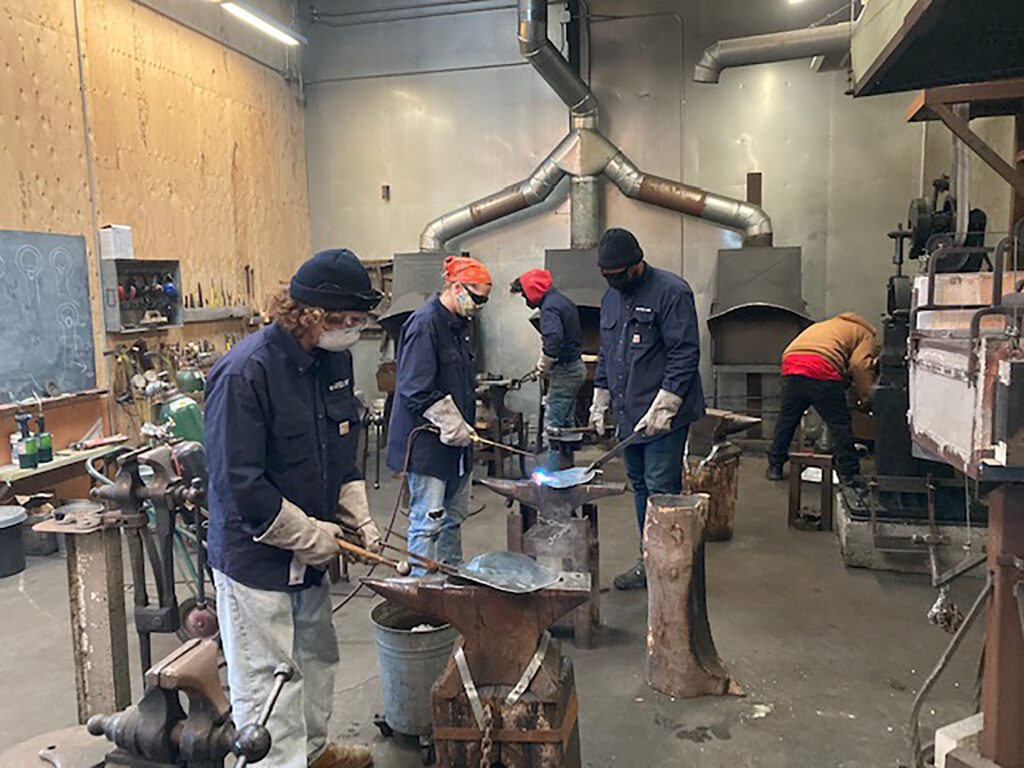 Are you or someone you know looking for a new path to employment in the Industrial Arts?
Apply to participate in our upcoming Workforce Training program and learn to weld in a creative & supportive environment! Our one-week training program teaches foundational welding & employable soft skills through an artistic curriculum in The Steel Yard shop.
Our next program will run Monday, August 29 – Friday, September 2, 2022, from 10am-4:30pm.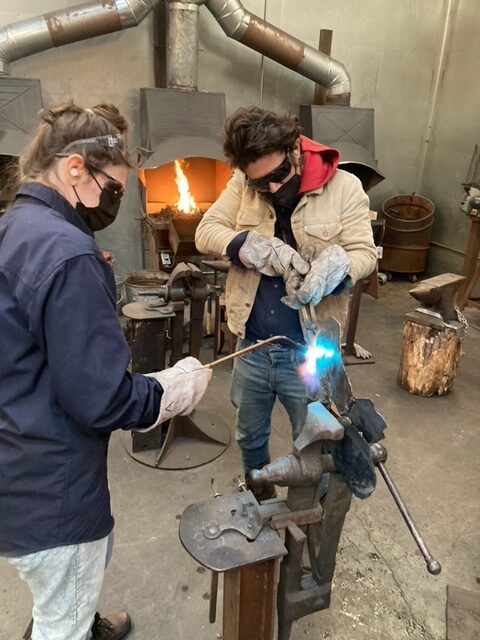 Through this program, participants will:
Receive a $250 stipend & certificate of completion

Gain access to The Steel Yard studio

Be eligible for a 3-month, part-time apprenticeship in the Public Projects Department at The Steel Yard.

Have the skills necessary to qualify for a wide variety of paying careers.
To participate you must be:
A Rhode Island resident

Aged 18 and above

Able to attend the full program – all day, every day

Physically able to participate in an industrial shop (for example, able to stand for long periods, lift at least 50 lbs., can tolerate loud noises and flashing lights)

Able to read and understand English.
*Preference will be given to applicants living in Central Providence (Valley, Federal Hill, Olneyville, Hartford, Silver Lake, Mt. Pleasant) who have faced significant barriers due to injustice and oppression, are struggling to financially make ends meet and who are not currently enrolled in school or part of an alternative academic program.
To learn more & apply, click here.
Applications for the upcoming program will be open from July 13th – August 5th.