TEXTRON CHARITABLE TRUST KEEPS THE WORKFORCE TORCHES BURNING
---

It is only through the generosity of our partners that our workforce job training and apprenticeship program continues to serve so many of our community members in learning the skills and techniques that are critical to working and being creative in an industrial shop.
Textron Charitable Trust has led the way in helping The Steel Yard continue to innovate and grow this critical program! Their support will assure that we can continue to run one-week introductory welding programs and hire graduates to work as Apprentices in our Public Projects shop and Industrial Arts studio.
These creative and hard-working trainees & apprentices help to improve our communities with projects that enrich our neighborhoods and public spaces. Most recently they completed and installed the beautiful fences at the Sankofa Providence gardens, and partnered with Real Access Motivates Progress to design and fabricate public outdoor seating that is wheelchair accessible.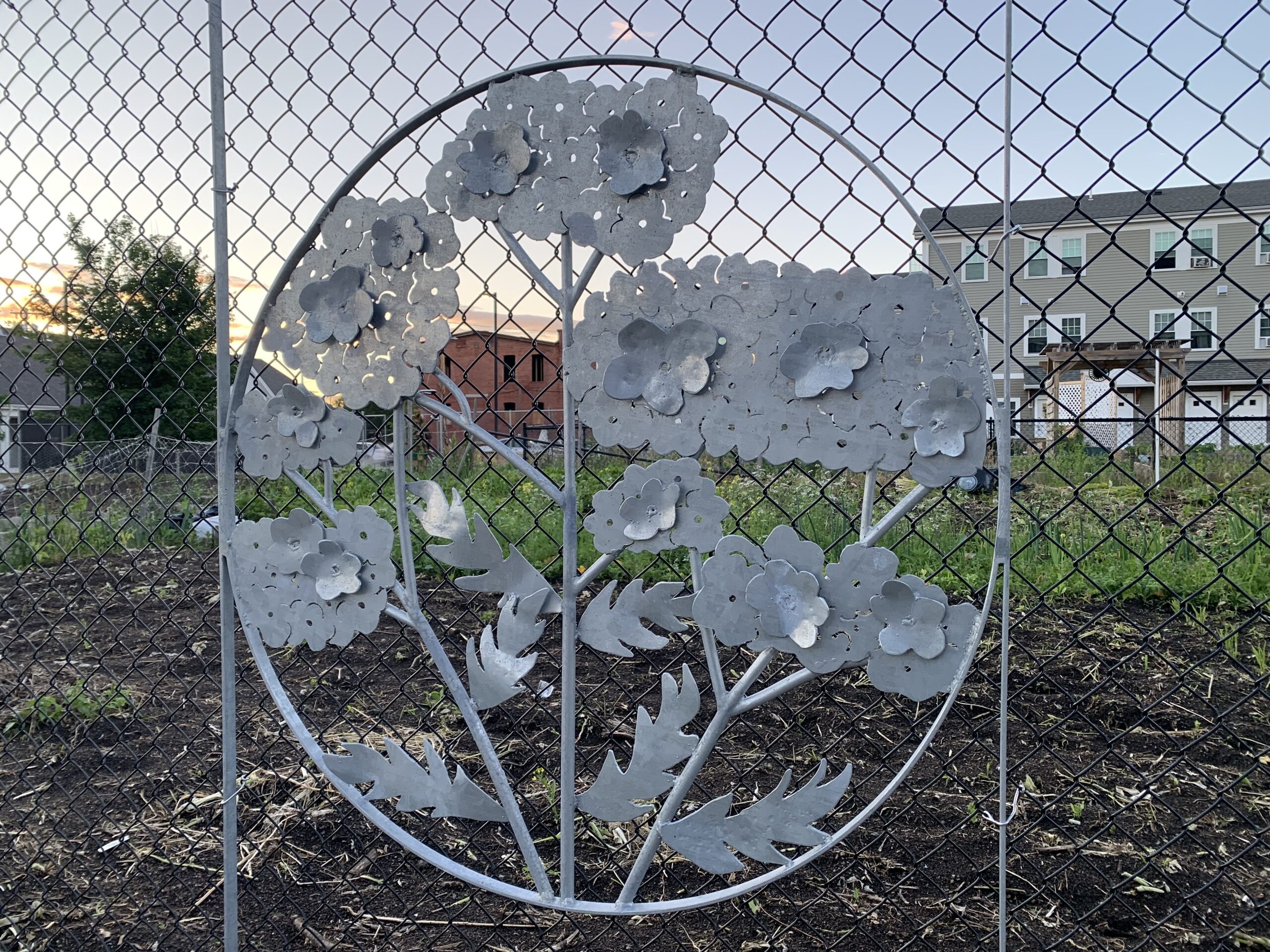 This table was unveiled with much fanfare by the City of Providence during a press conference and celebration on May 24th. . .check it out! City of Providence City of Providence, Partners Showcase New Locally Designed Wheelchair-Accessible Public Seating – May 2022 https://www.providenceri.gov/city-of-providence-partners-showcase-new-locally-designed-wheelchair-accessible-public-seating/
THANK YOU TEXTRON CHARITABLE TRUST!!