VOLUNTEERING AT THE STEEL YARD
---
Want to get involved at The Steel Yard? Becoming a volunteer is the perfect start. The Steel Yard is a community and shared studio; we always need help with cleaning, organizing, building, painting, etc. We also organize a ton of creative projects throughout the year. It's a BIG Yard and we need as much help as we can get!


Send us a message if you or an organization you are involved with would like to partner with The Steel Yard for a volunteer project!

The Steel Yard is currently offering several ways to get involved at The Yard. These include the fourth Saturday of every month from 10-2pm from May through December. We also might have opportunities at our events during the year, so keep an eye out for those! Let us know that you'll be lending a hand by registering via eventbrite.
A TYPICAL DAY OF VOLUNTEERING MIGHT LOOK LIKE…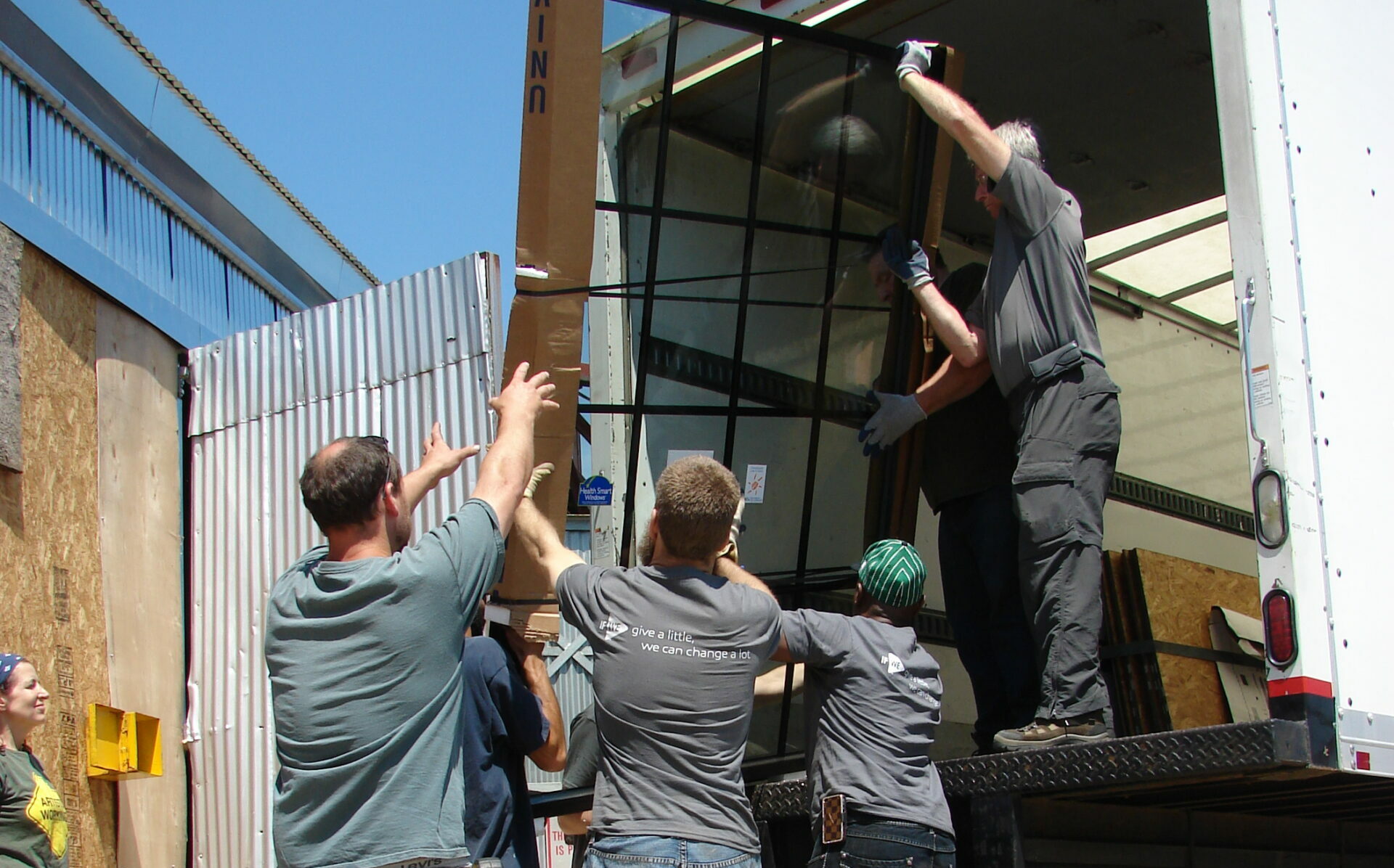 QUESTIONS?
Email us at volunteer@thesteelyard.org, or call the studio office at (401) 500-8942. The Steel Yard is committed to diversity and inclusion. It is the policy of The Steel Yard that there shall be no discrimination with respect to race, color, sexual orientation, religion, national origin, gender, age, physical limitations, or military status. Read our DEI & Anti-Racism Statement here.
---
2023 FAB NIGHTS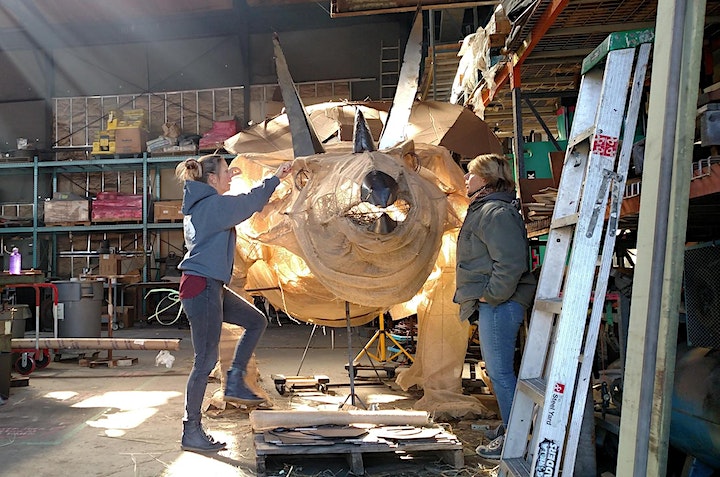 That's right, October is right around the corner… which means that we're already getting ready for our 18th annual Halloween Iron Pour! Under the supervision of seasoned fabricators and staff, we invite volunteers to flex their creative muscle to help us design and build the larger-than-life sculptures that are the mainstay of the event.
If you're interested in contributing to this signature event – here's everything you need to know:
How do I register to volunteer? For safety purposes, pre-registration through Eventbrite is required to attend Prop Fabrication Nights. Space is limited, and registration will be on a first-come-first-serve basis. In order to give everyone an opportunity to participate, we will release registration for each volunteer night one week in advance of the session. Please only register for the weeks that you can attend.
What if you've already all booked? Each Prop Fabrication Night is limited to 20 people. Beyond that, respondents will be added to a waitlist. Registrants who cancel or do not arrive for the session that they've registered for by 6:15 will forfeit their spot, which will be filled by the next person from the waitlist. We will be opening registration for the following Prop Fabrication Night on Thursdays by noon.
What if I want to attend more than one volunteer night this season? If you want to attend multiple weeks, you will have to register independently for each week. For safety and capacity purposes, registration is required, so dropping in will not be an option.
Do I need any special skills to volunteer? Welders and Foundry Folks, we're looking for you! That being said, we have various volunteer projects for all different skill levels. We welcome everyone to join us. There are a LOT of special projects that require the proper training on various tools and equipment, so be sure to note your special skills when you register on eventbrite.
What should I wear? When you come to The Steel Yard, you should be prepared to get a little dirty. Wear comfortable clothes, closed-toed shoes, and natural fibers like cotton and wool. We'll provide all the safety equipment and gear depending on the project.
Should I bring anything? If you have your own preferred PPE, feel free to bring that. Otherwise, please pack a reusable water bottle and snacks! Check the weather, sometimes we work outside so dress accordingly.
Can anyone volunteer? Yes! For Prop Fabrication Nights we're looking for people who are comfortable working with power tools (such as an angle grinder, chop saw, drill). If you're brand new to using any tools but still want to be involved, closer to the event we'll be putting out calls for volunteers with various skills, not just fabrication skills and we always need a hand around the shop on fourth Saturday volunteer days. If you're looking for an opportunity to learn to weld and gain access to the shop check out the classes section of our website!
How old do you have to be to volunteer? Any human aged 14 and up is welcome to volunteer! All minors (under age of 18) who participate in volunteer opportunities MUST have a parent/guardian sign a LIABILITY WAIVER before getting to work. Volunteers under the age of 18 MUST be with their parent/guardian at all times while volunteering at The Steel Yard. Both parties need to be registered individually.
I can't make it for the whole time, is that okay? We ask that everyone plan and prepare to volunteer for the full 3 hours and arrive at 6 PM for the days they would like to help out. Registrants who do not arrive for the session that they've registered for by 6:15 will forfeit their spot, which will be filled by a person from the waitlist.
Where's The Steel Yard located? 27 Sims Avenue Providence, RI 02909
Where should I park? There is free on site and ample street parking along Sims Avenue.