ROGER WILLIAMS PARK 150th ANNIVERSARY PROJECT
CELEBRATING A LASTING LEGACY
---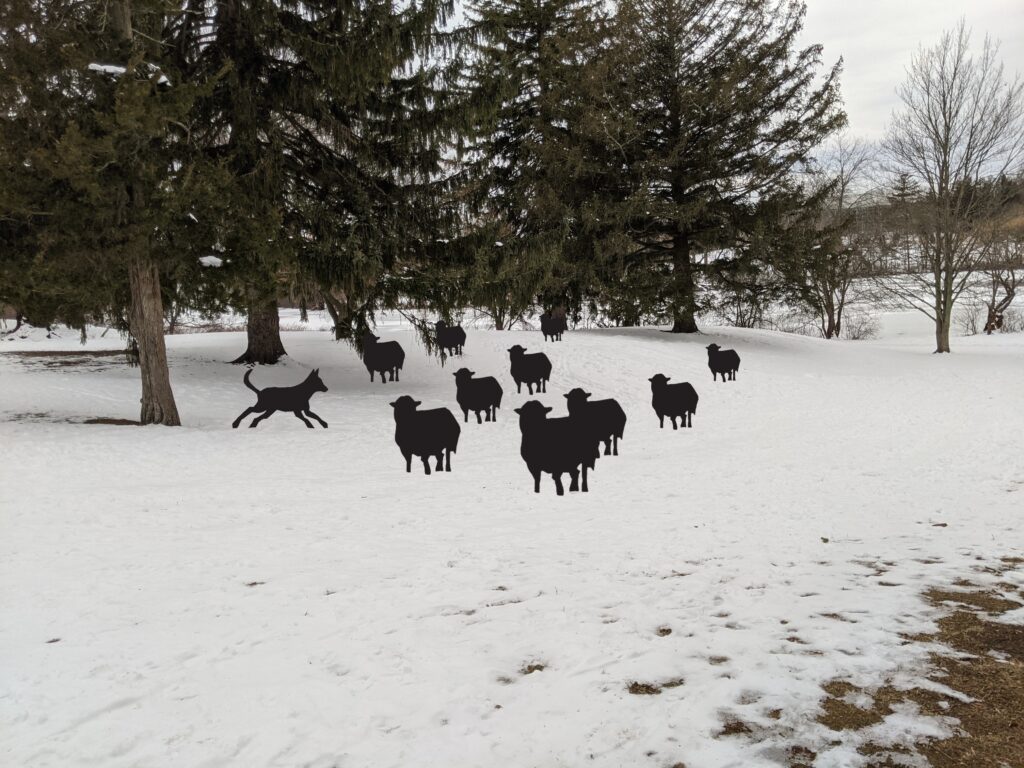 Our Public Projects Team will be contributing to Roger Williams Park's 150th anniversary celebration with two exciting creative projects. First is Sheep Hill, an artistic installation that will be placed on one of the rolling hills on the Southeast side of the park, on the banks of Edgewood Lake. Designed by Anna Snyder, This installation will commemorate a piece of the park's history through playful, sculptural interventions into the landscape. The installation will consist of 10 sheep and one dog silhouette, harkening back to the time when the park's grass was cut by a herd of sheep.
The second installation, Monkey Island, will represent an island located near Monument Lake, which was once home to several Sooty Mangabeys. The installation will tell the story of the famous escape of one of the monkeys, Jocko in 1928. Jocko enjoyed two weeks of freedom, roaming across the state, before he was captured and returned to the park. The Steel Yard is working with designer Marly Rogers to create ten larger-than-life monkey sculptures, nine of which will be displayed on Flower Island, while one (Jocko) will remain on the shore. Park visitors will be able to view Monkey Island best from the Botanical Center, the Boathouse, and the Marconi Memorial.
Both of these projects will be installed this summer, so keep your eyes peeled!