Interview with Kai Cameron
SY Board Member
---
Kai is a Providence-local who has strong ties to the city. Since retired, she has worked in the Providence School Department as an administrator for over 30 years, and is currently Co-Director of the Langston Hughes Community Poetry Reading Committee. Kai accepted the role of SY Board Member last year, and we wanted to provide a chance for everyone to get to know the faces that help things run smoothly over at the yard.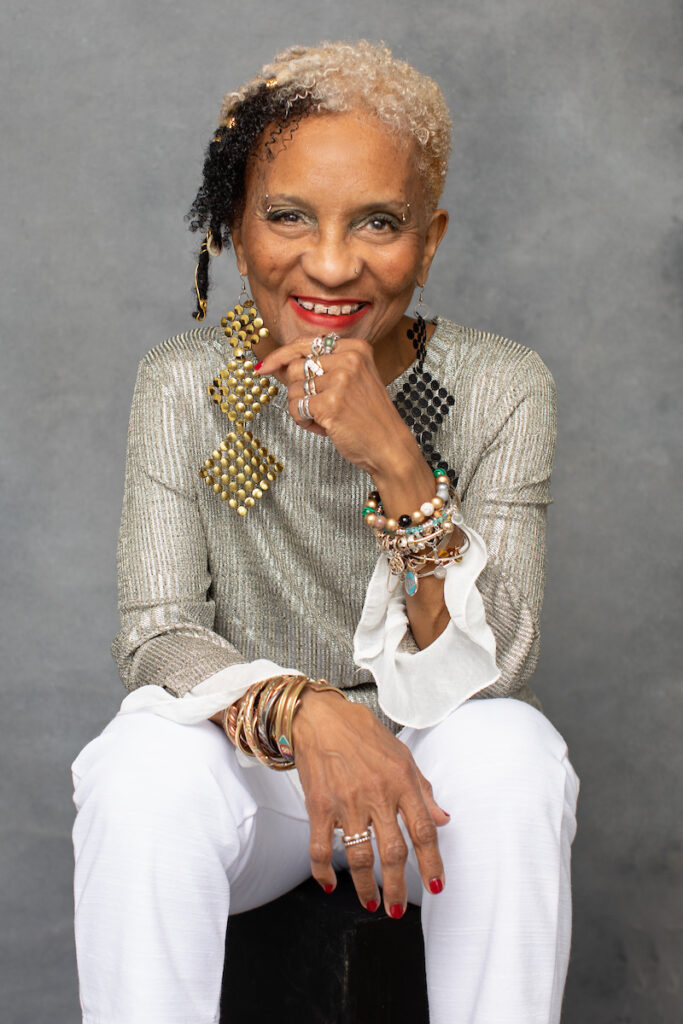 The Steel Yard (SY): What is your name and title, and how long have you been involved with the SY?
Kai Cameron (KC): My full name is Sharon E. Kai Cameron, but everyone just calls me Kai. Currently my title is the Co-Director of the Langston Hughes Community Poetry Reading Committee. I am a retired Providence School Department administrator who served the district for over thirty years. I learned about The Steel Yard's work over the past few years through community activities and public displays, and I humbly joined the Board last year.
SY: What is your relationship to the Providence area, and what ultimately brought you to the Steel Yard?
KC: I am a native Rhode Islander, being raised most of my life in Providence. I spent over ten years living in Washington, DC, but returned to RI in the late-70's. I am a forty-plus year home owner in the Upper South Providence area.
SY: Outside of being a board member here at the yard, what work/ passions/ responsibilities fill the rest of your time?
KC: I am very blessed to have a full range of interests and activities. My family is my 'rock'. Married over fifty years to my husband Stan, we still enjoy each other's company. We have four adult children (one sadly deceased), twelve grandchildren, and a very precious great-grandson. Before the pandemic, I was in the middle of opening a fashion business called Kai's Kloset, which designed and produced one-of-a-kind vests made from recycled materials. My business premier launch landed squarely in the Covid shutdown. Needless to say, my business was 'frozen' and hopefully will be 'thawed' by the fall. In the meantime, I am involved with other projects through the Langston Hughes Project and have started writing my own poetry. And proudly they have been published in a local magazine, Motif. Yes I guess you can say 'I am busy'!
SY: How is The Steel Yard's emphasis on the analogue/ process of creation reflected in your own life? Do you have outlets (creative or otherwise) that allow you to explore your own relationship with making and creating?
KC: As I noted, the impetus for my fashion concept, recycled apparel, was a new frontier for me and allowed me to be creative and resourceful. As a die-hard shopaholic, this was a new way to "feed my fire". Of course, writing poetry has always been a way to express my feelings privately. Now I have found the courage to share my thoughts with others.
SY: How do you maintain the balancing act of everything that you ultimately do? Are there any methods or practices that you employ to keep yourself centered?
KC: Friends, Family and Prayer. And not being afraid to ask for help
SY: What is one aspect of The Steel Yard that you are excited to see further develop?
KC: I am excited about the idea of continuing to include the surrounding community of residents, in addition to the young people throughout the city, so that they can see how valuable The Steel Yard is. I am all about 'communal space' for people to connect with each other to thrive together.
SY: Being a board member means to be involved with the organization at a very specific level. Are there any other ways in which you want to be involved with the organization? Taking classes, attending volunteer days, facilitating events, or even just being out on the yard to soak up some sun?
KC: I am interested in all of the above!
NOW FOR SOME NON-JOB RELATED STUFF!
Beach season is here. Do you have a go-to favorite beach in RI? Or if not a beach, is there a favorite body of water that especially speaks to you?
Growing up, First Beach in Newport was "The Hang", but as an adult, I have to admit that I really enjoy the Beaches on Cape Cod – especially Provincetown!
Favorite category of clothing? Socks, shirts, blouses? A pair of really well made socks truly goes a long way.
I am proudly a Fashionista! I love anything that adorns the body and makes me sparkle inside (smiles)!
What is your go-to karaoke song?
"And I am Telling You I'm not Going" — sung by Jennifer Hudson from "Dreamgirls" Powerful!
What books/ music/ media have you been enjoying lately? Anything new or tried and true?
I listen to all genres of music, but especially R&B, Hip-Hop and a touch of Country. I am a binge-watcher on Netflix and respect Amazon Prime and Hulu. Admittedly, I need to make more time to read — to relax.
No context. Chairs or Tables? You can explain if you'd like!
Always a table! You have to have some place to put "your peeps"!