Virtual Resident Exhibition
2019-2020
---
The Steel Yard's Residency Program assists artists in growing and strengthening their art practice in a supportive, cooperative environment through access to the studios, tools, resources, and support. We've curated a collection of works showcasing the diverse and phenomenal talents of the 2019-2020 Resident Artists.
EMILY BAKER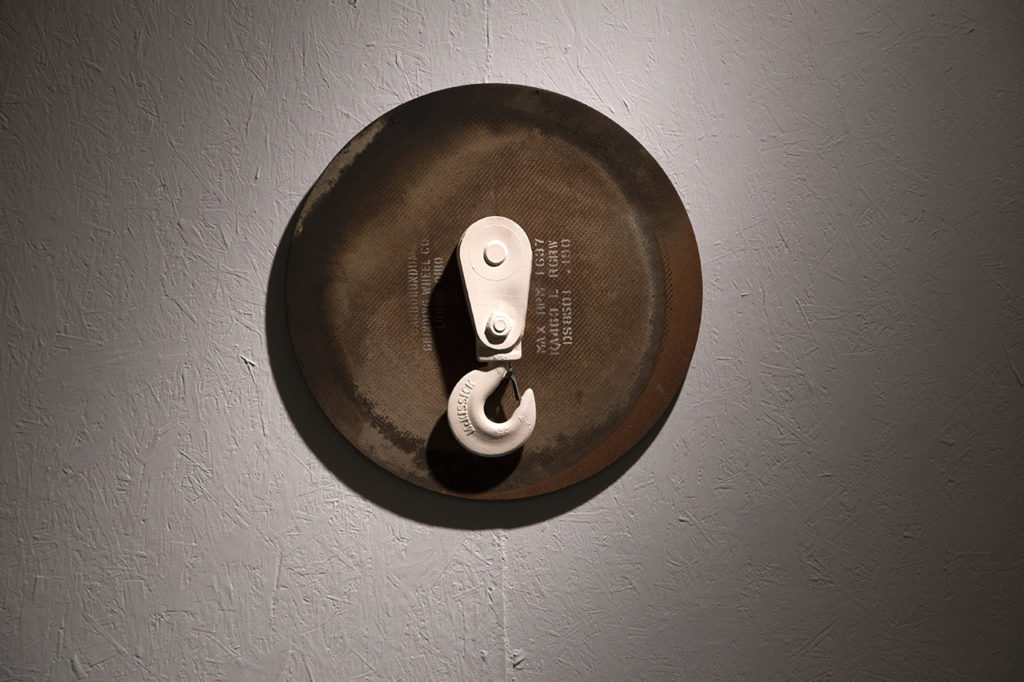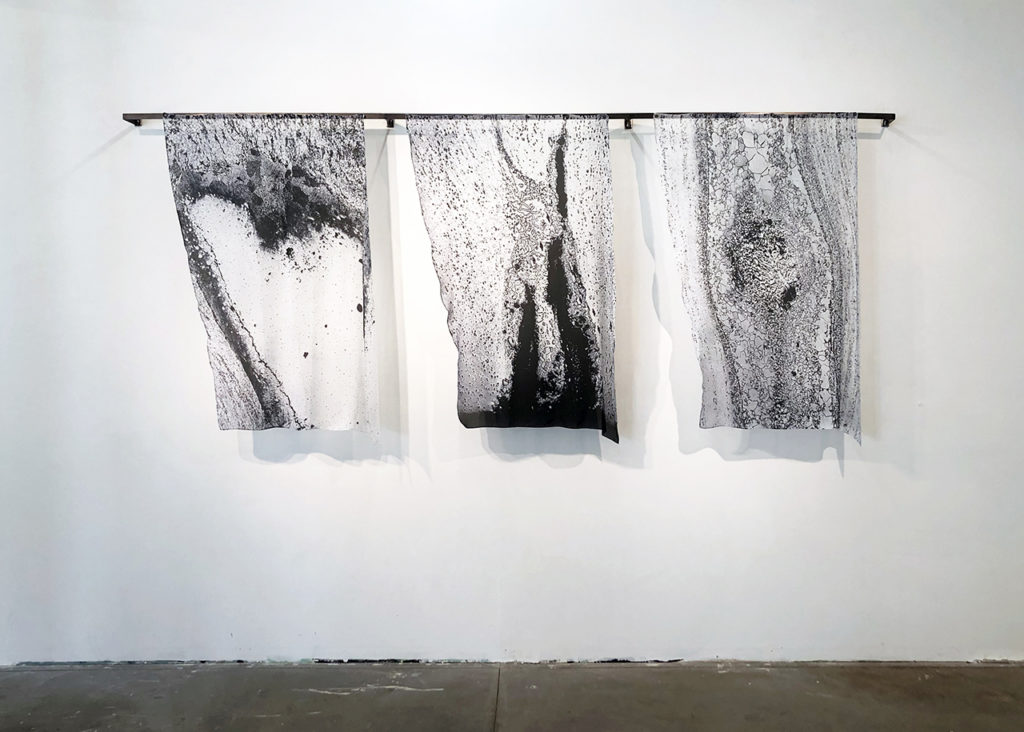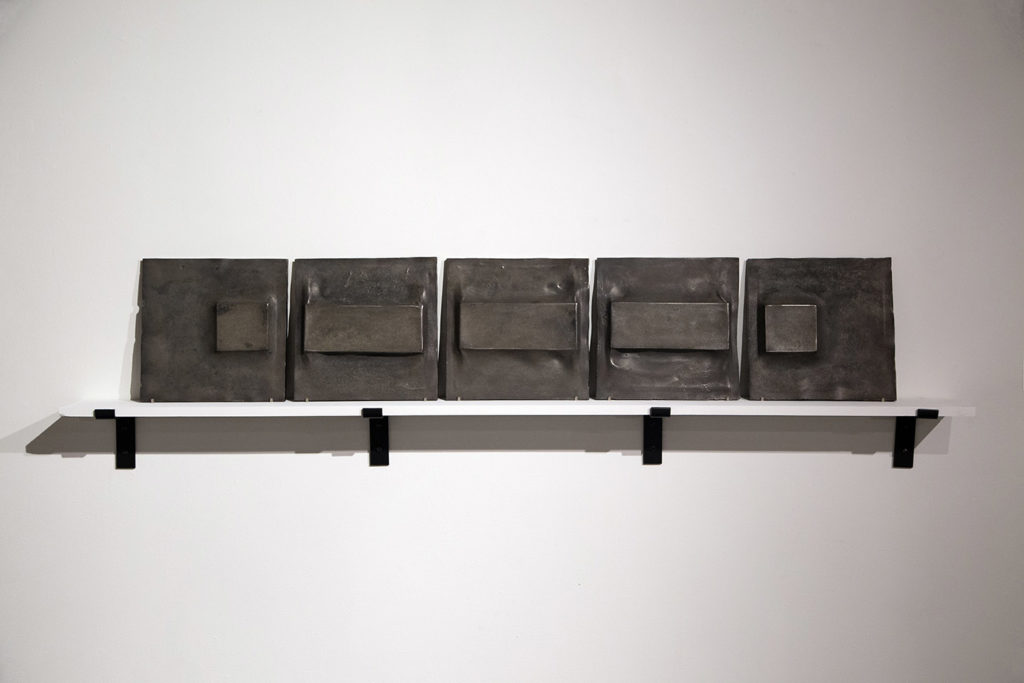 Emily Baker was born in Grass Valley, California, and received her BFA in Interior Design from California State University, Chico. Upon graduating, she worked in the fabrication industry, predominantly in steel and mold making. She received her MFA from the University of California, Santa Barbara in 2016 where she focused on performance, installation, and bronze casting.
Throughout her practice, she plays upon sensibilities gained from her background as a competitive gymnast. Her work focuses heavily on the idea of identity, repair, and retroactive healing, both within the body and of place.
Emily has shown her work nationally and regularly participates in workshops at craft schools such as Haystack, Penland, Anderson Ranch, and The Corning Museum of Glass. She has spent time as the Foundry Studio Artist at Salem Art Works in Salem, NY, a Visual Artist at The Vermont Studio Center in Johnson, VT, and was the recipient of a micro-residency at The Steel Yard, in Providence, RI. She has also been awarded a residency at The Santa Fe Art Institute during the 2020 Labor theme. In her spare time, she travels to attend cast iron pours and conferences throughout the United States, most recently the National Conference on Contemporary Cast Iron Art Practices, Western Cast Iron Alliance Conference and the International Conference on Contemporary Cast Iron Art.
AJA BLANC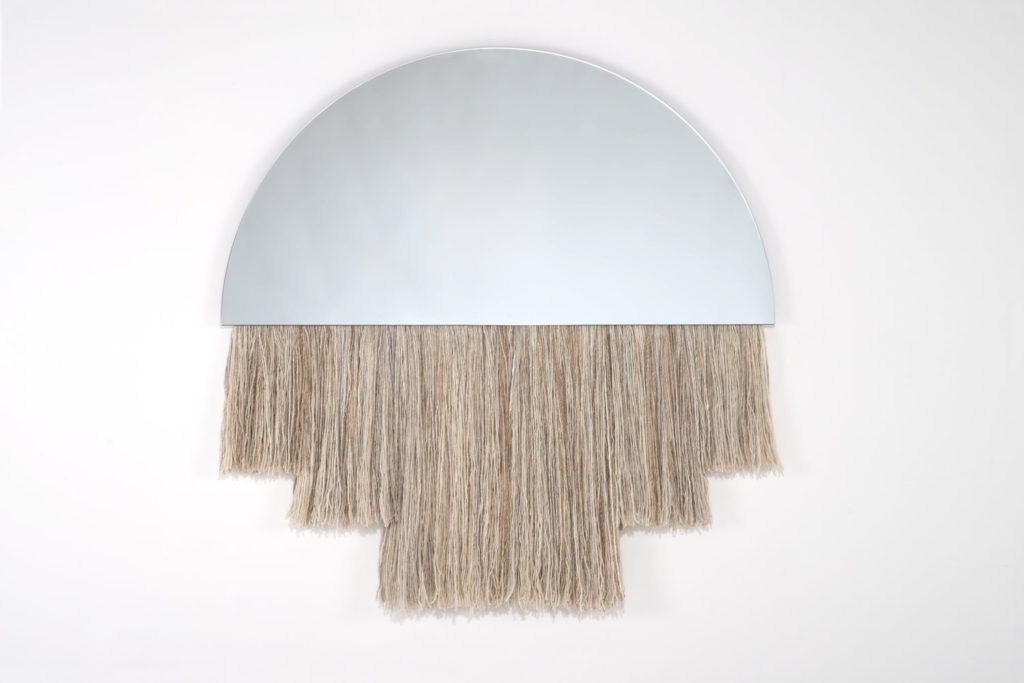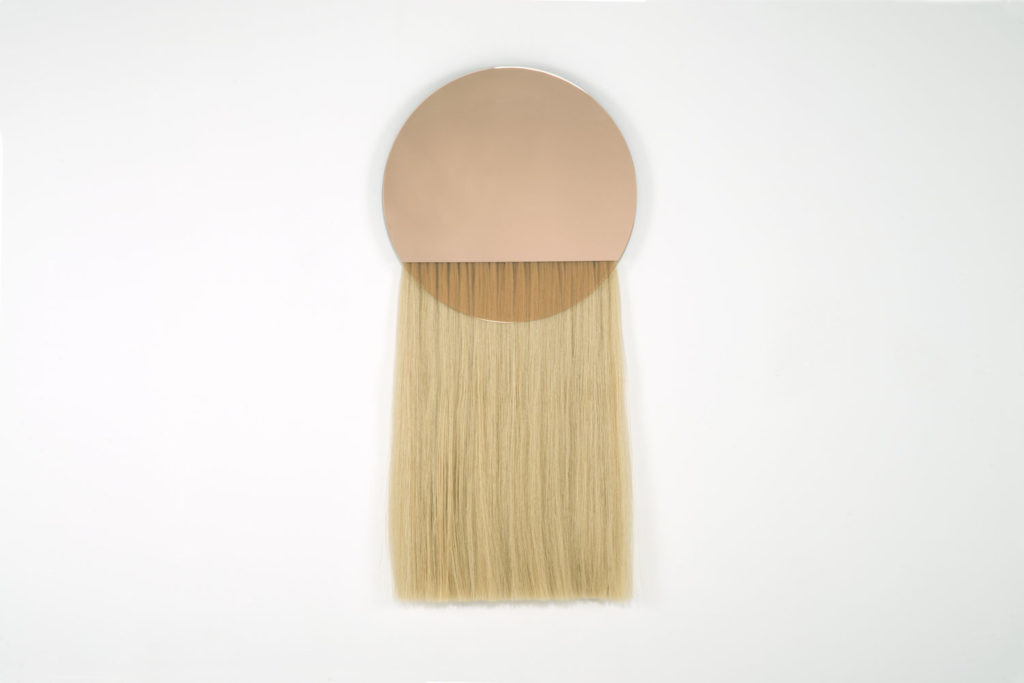 Ben & Aja Blanc have been collaborating on projects since their time together as graduate students at the Rhode Island School of Design. Aja Blanc brings her unique background in fine arts and career in the museum profession, including the Yale University Art Gallery and RISD Museum, to the design process. Together, their work and design process reflects a mutual pursuit of beauty through the creation of form and refinement of material, along with a perpetual attraction to collection and curation. Their work has been featured in Architectural Digest, Vogue, Elle Décor, and The New York Times. They live together with their two daughters in Providence, RI.
ERICA COMPTON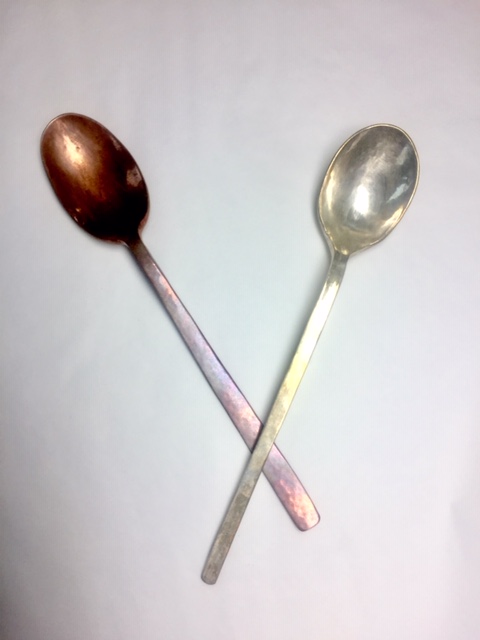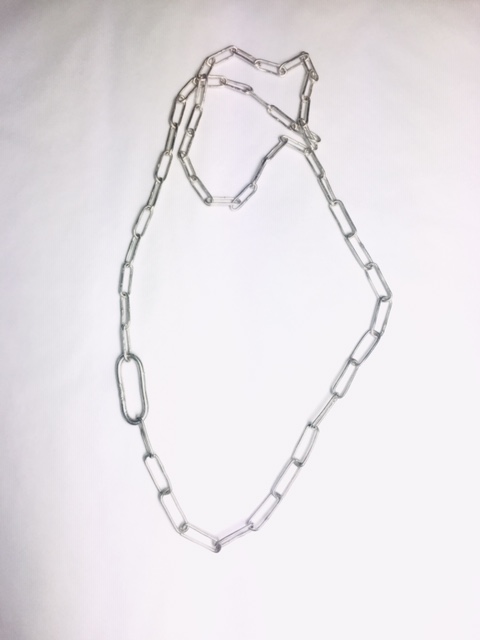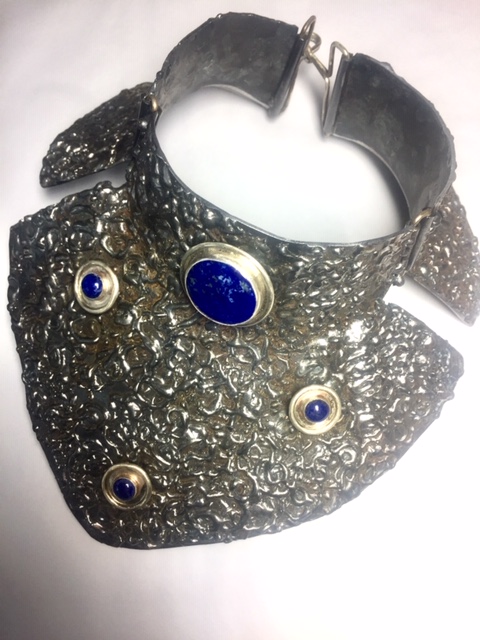 Erica is a southern tornado, born and raised in Savannah, Georgia. She studied anthropology at the University of Georgia where she sweet-talked her way into her first metalsmithing class and kickstarted her passion for the arts. She followed her love of community-based art spaces all over the country including Oakland, Seattle, and New York where she further developed her artistic toolkit. She fell in love with large-scale fabrication and foundry work which she would eventually move to Providence Rhode Island to pursue as a Resident at The Steel Yard. She is currently in her second year as a Sculpture Resident. Her current practice is varied and stems from a love of exploring new materials and methods of making. Erica's recent areas of focus have been woodturning, blacksmithing, steel fabrication, silversmithing, and lapidary.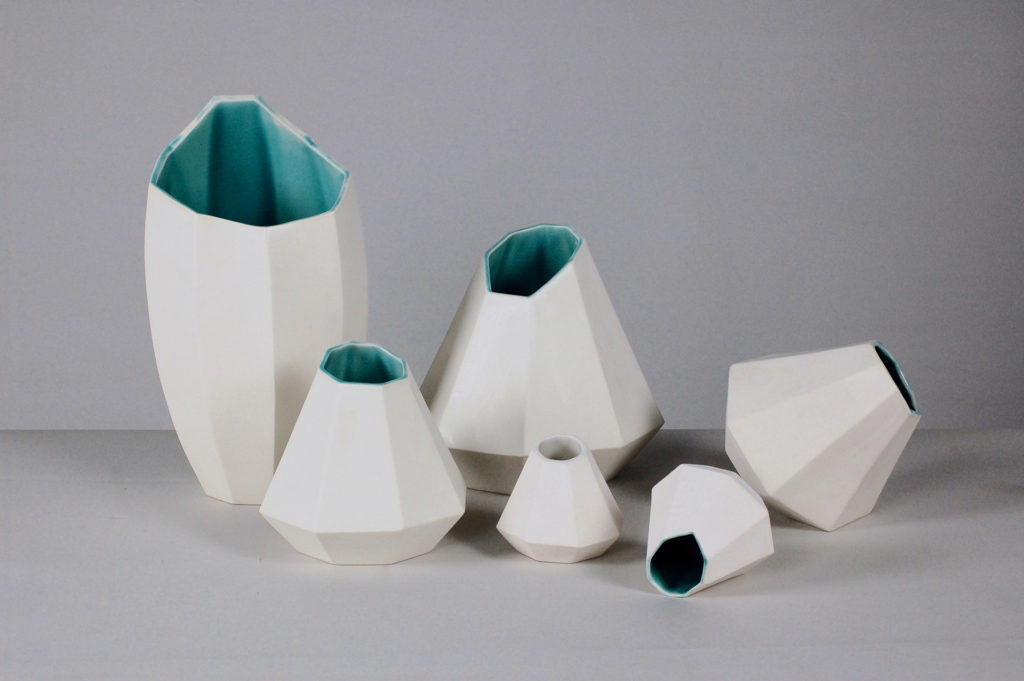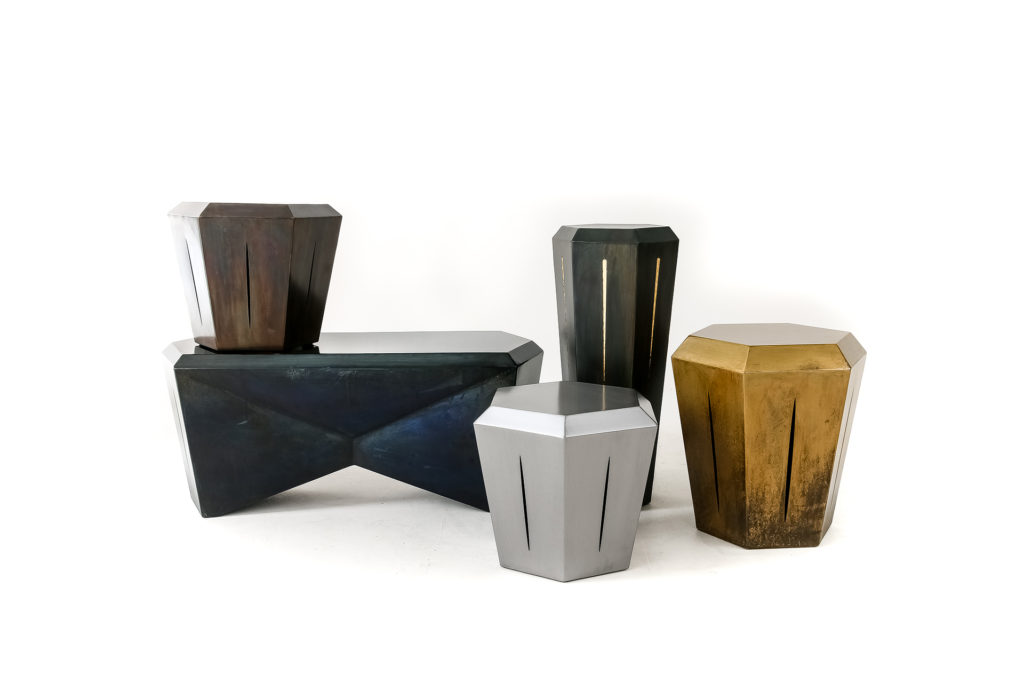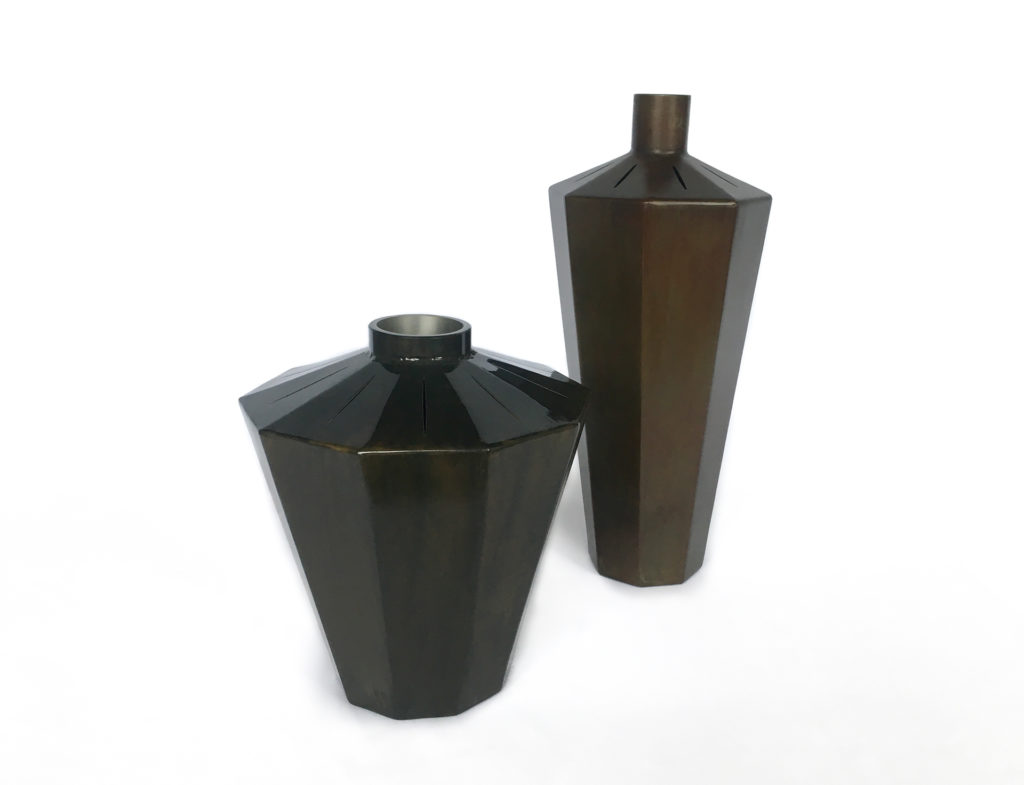 Topher Gent is a designer from Providence, Rhode Island, USA. With a BFA in Furniture Design from the Rhode Island School of Design, Topher has a diverse background in design and development ranging from jewelry and luxury goods to furniture and lighting, all of which influence his interdisciplinary practice. Using a combination of traditional craft and modern technology, his work explores the cross-sections of fine art, craft, and design through a variety of media, though he is best known for his sculptural and functional work in steel. His work explores personal and external relationships to making, as he is interested in why we make and why it matters. Through objects and form, Topher explores internal conflicts of excess and minimalism, joy, and expression.
In 2015 Topher founded Gent Design Company in order to create limited edition and one-of-a-kind artist quality furniture, lighting, and objects. In 2016 was awarded a Fellowship in Craft from the Rhode Island State Council on the Arts. He has created multiple public installations throughout the Northeast and has been commissioned for private collections throughout North America. In addition to his studio practice in Providence, he manages operations at Studio Dunn and is an adjunct instructor in continuing education at the Rhode Island School of Design.
TOMHUBBARD.COM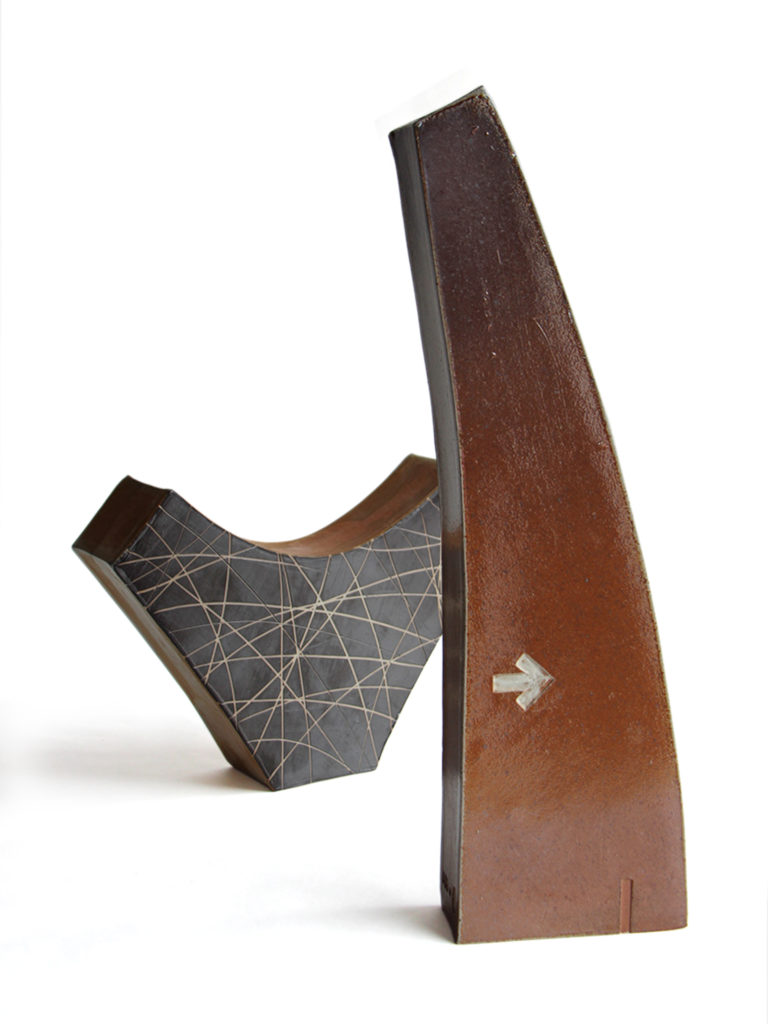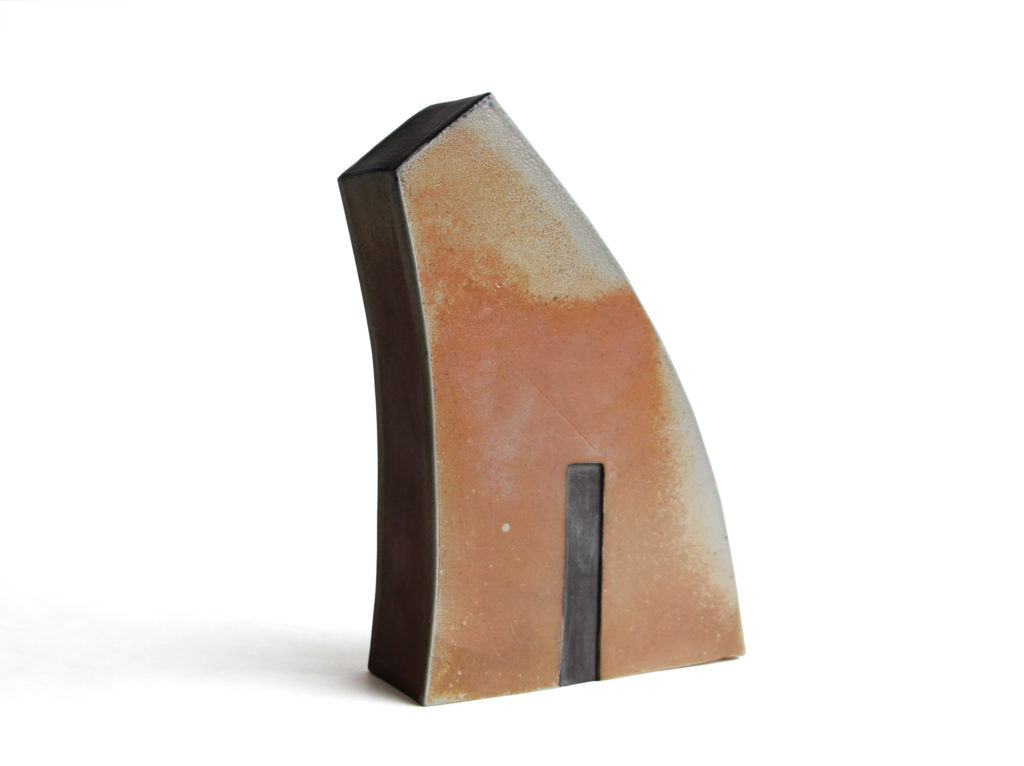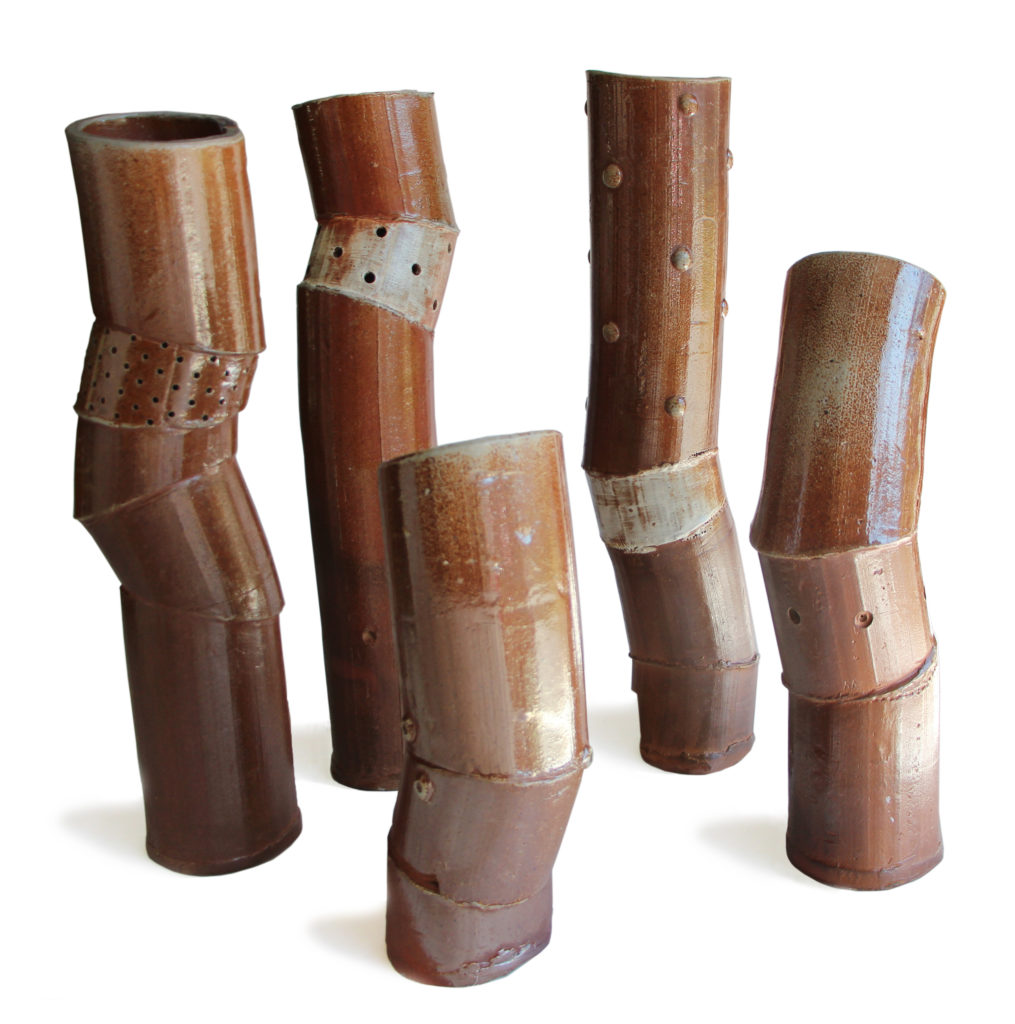 Tom Hubbard is an interdisciplinary artist. With an approach rooted in his design training, his practice includes ceramics, photography, mixed media works, and public art installations. Tempered by a minimalist approach, history, memory, and the passage of time are threads often running through Hubbard's work. Recent commissions include a ceramic installation at the Indianapolis Museum of Contemporary Art and public art commissions for the Greater Cleveland Regional Transit Authority and the City of Columbus, OH. Hubbard's work has been published in Ceramics Monthly and Ceramics: Art & Perception. His work has been exhibited widely in both the U.S. and The Netherlands and is included in several private and corporate collections including the Fort Wayne Museum of Art. Tom Hubbard was born in San Francisco, CA, and received a BFA from Indiana University. Hubbard grew up in the midwest and lived in Maine, The Netherlands, Ohio, and Georgia before moving to Massachusetts in 2018.
DAVID KAROFF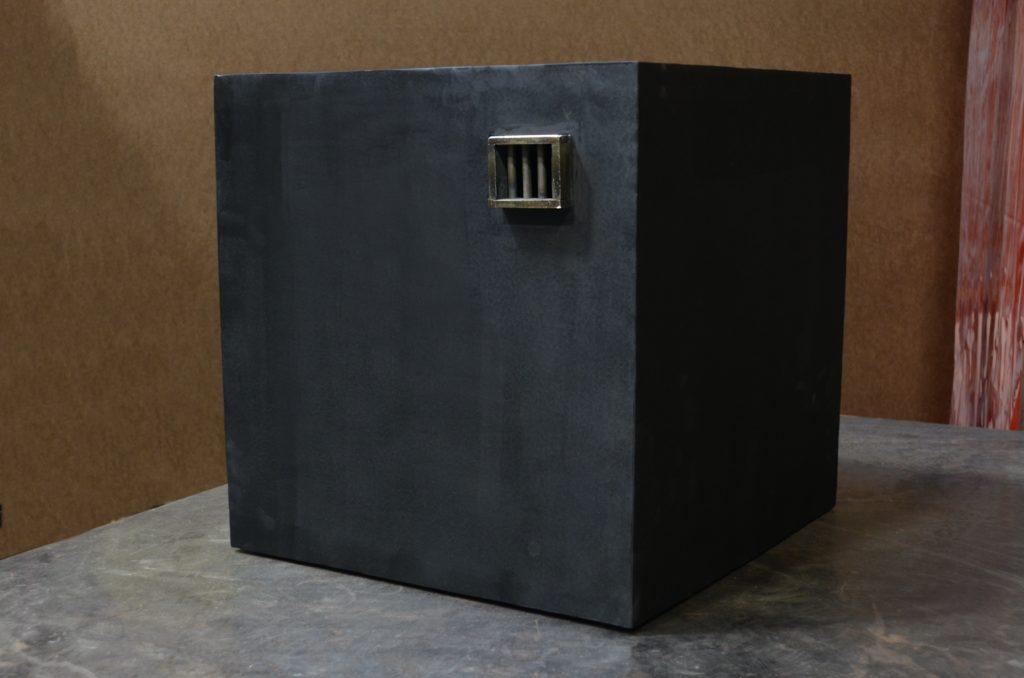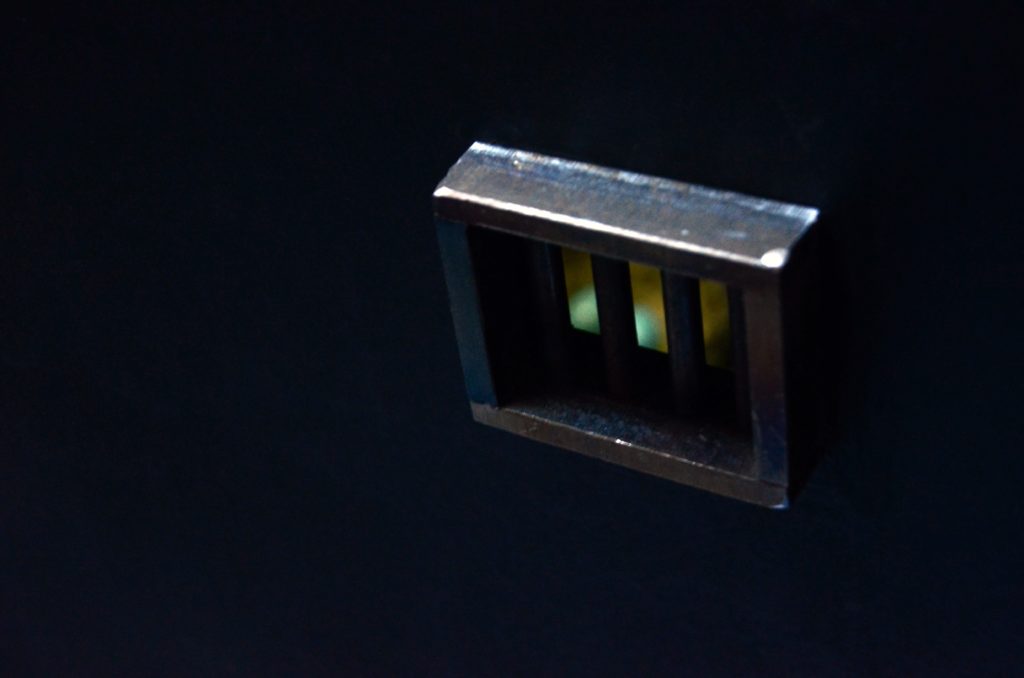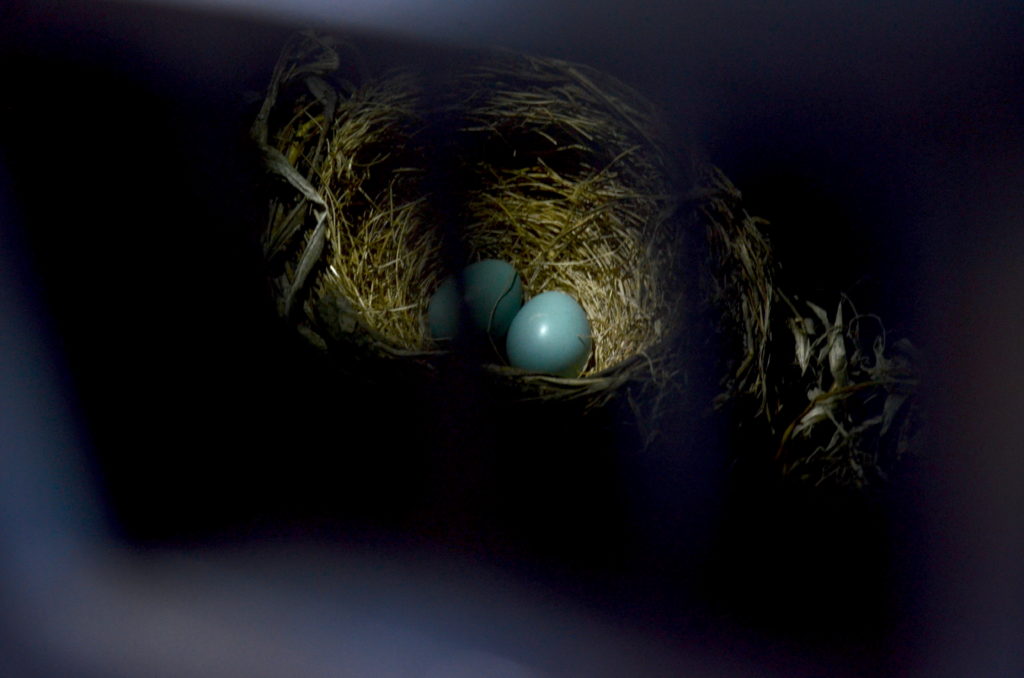 David Karoff has lived in Providence and worked in Rhode Island's nonprofit sector as an Executive Director, manager, and independent consultant for over thirty-five years. For much of that time, he set aside the making of art for other preoccupations. When, over a decade ago, he had the opportunity to take a year off and explore some of the many things put on the back burner during a busy career (with children), he began making sculpture. Some of the ideas had been dormant on moldering scraps of paper for decades.
He's also worked extensively on a professional basis with dozens of Rhode Island arts organizations. As a volunteer, he served for two years as an Artist Mentor at New Urban Arts in Providence and for six years on the Board of the Steel Yard. He began a three-month metals residency at the Steel Yard in February.
SCOTT KEELEY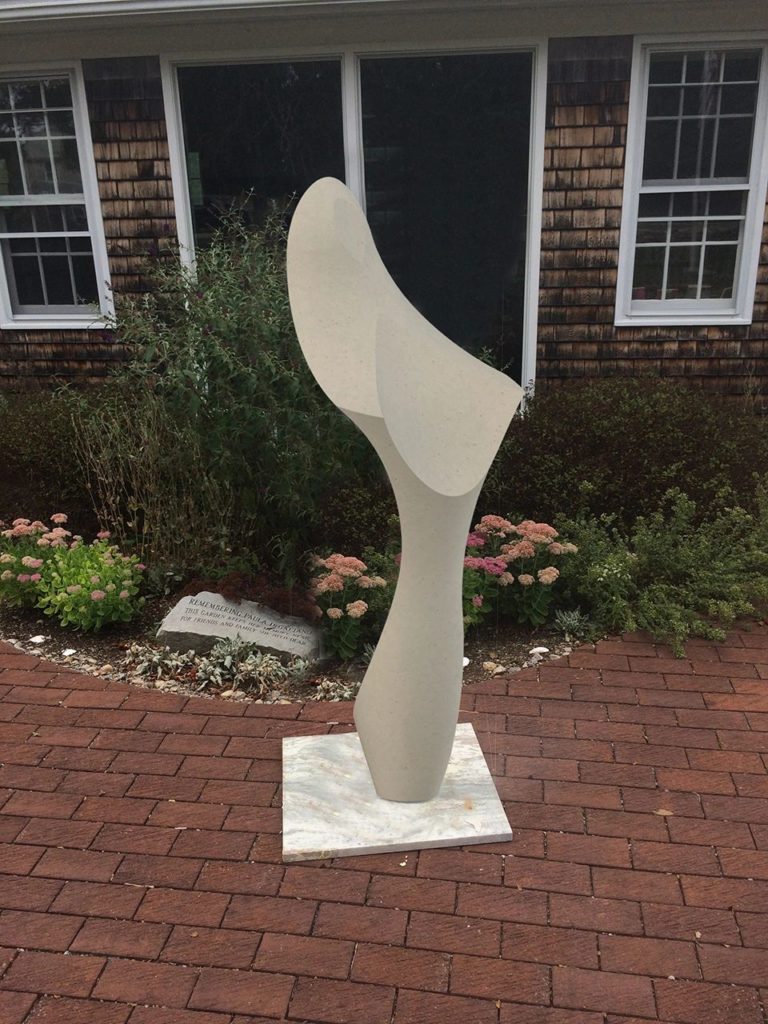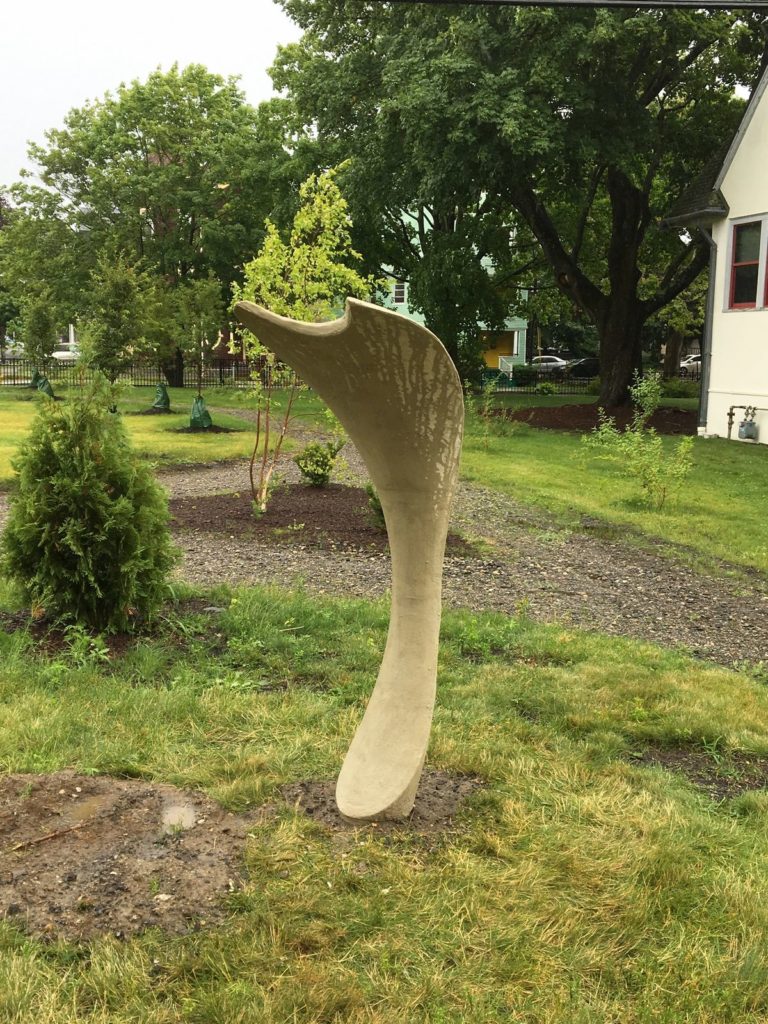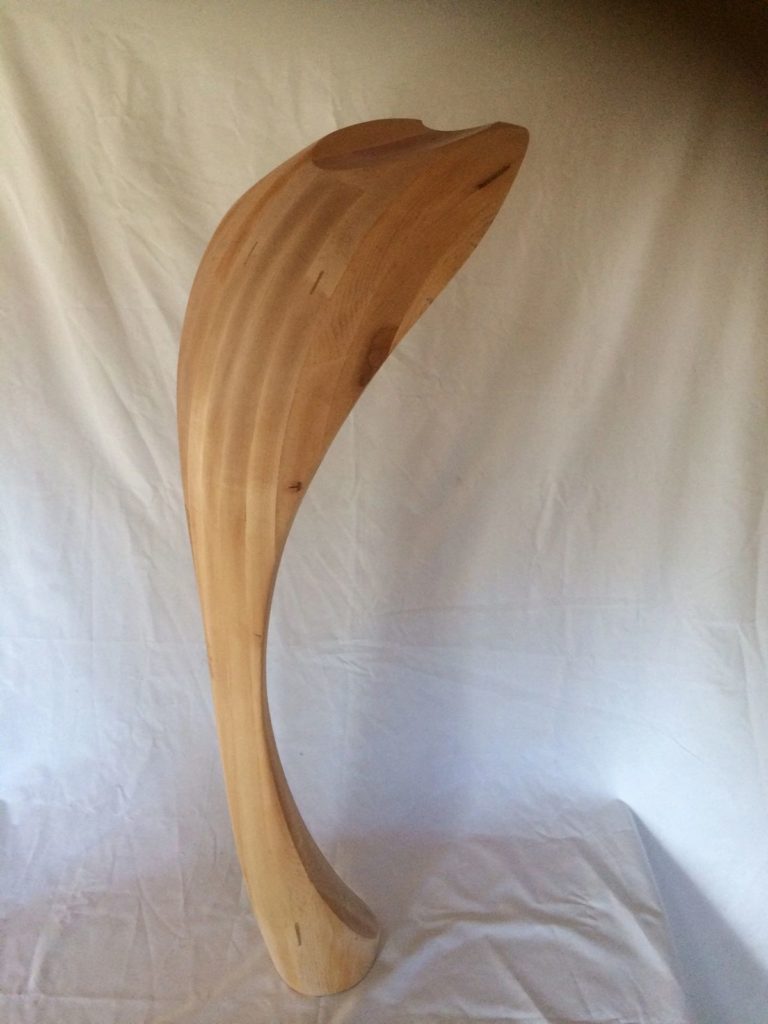 Scott Keeley graduated from Syracuse University in 1989 with a bachelor of Industrial Design. By graduation, Scott had exhibited works at the National Sculpture Center, Washington D.C., and held a senior sculpture exhibition aside from an Industrial Design Portfolio. He began my career in product design in Barcelona with Bernal Isern Design, a small consultancy. The range of products varied from small electronics products to furniture, lighting, and glassware. While in Barcelona, Scott completed several murals in Barcelona's central shopping district and from 1989 to 1996 and exhibited steel, stone, and ceramic sculpture in Barcelona, Berlin, Milan, Venice, and Moscow. In each of the cities, he became a well-known street painter.
Returning to the United States to complete an MFA in sculpture at Texas Christian University in 1994 Scott began to look for a way to bring his creative and technical interests together. Integrating abilities as artist and research designer, Scott taught design, drawing, history of design, and computer-aided design at the Kansas City Art Institute and in 1997 joined Southern Illinois University, a Carnegie II institution with abundant support for creative scholarly research. Scott completed four design research projects involving the incorporation of flywheel energy storage in powered wheelchairs. Scott was Director of International Workshops in sculpture, painting, and design and brought two groups of 12 students to Barcelona for a three-week workshop and exhibition.
In 2000, Scott began to blend the practical and academic aspects of sculpture and industrial design. As a practicing designer, he has managed projects involving the design of products as varied as a line of hydrogen production appliances to a new bowl design for the Ovation Guitar. In 2007 Scott joined OGIN Inc. as a designer and patent draftsman. In 2016 he completed studies and passed the patent bar. Scott now works as a sculptor and patent agent. Recent exhibitions include a number of mixed media exhibits at the South County Arts Association and a workshop and exhibition in Rathenow Germany.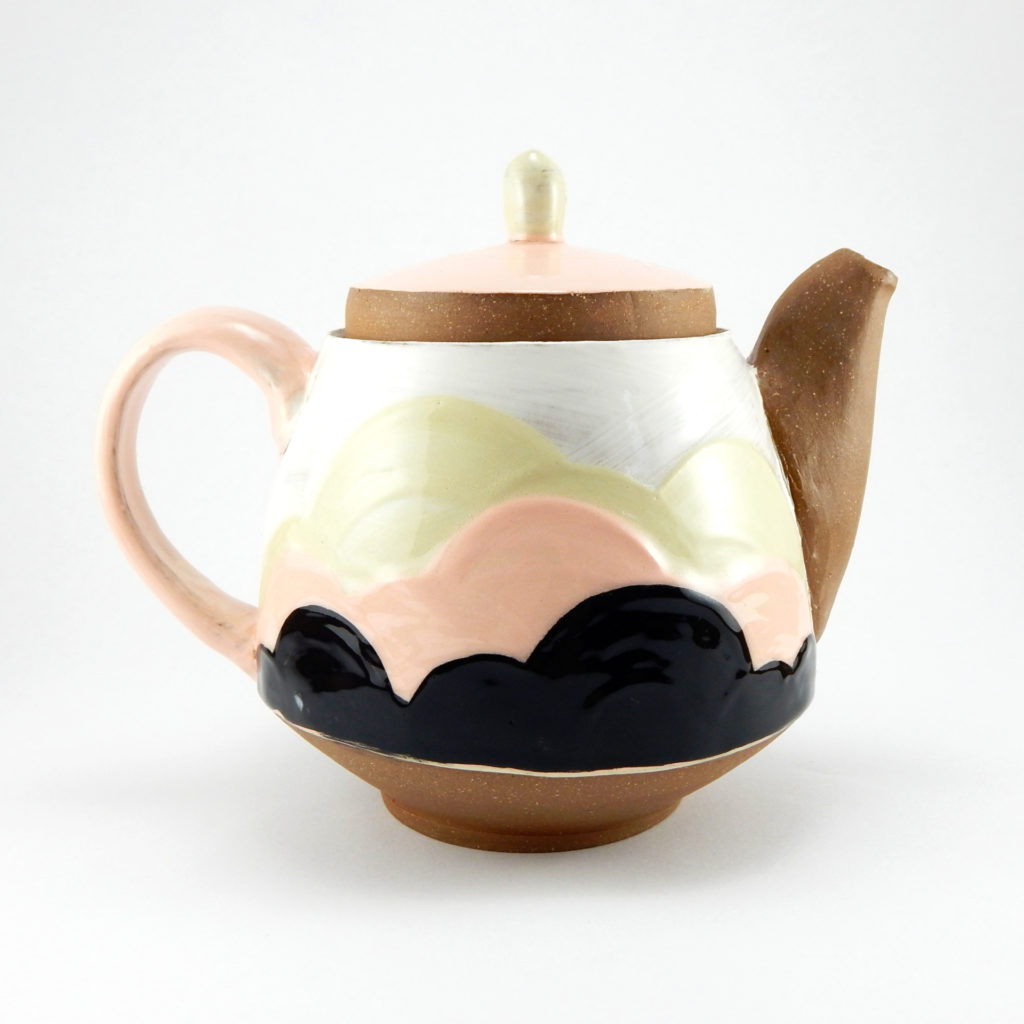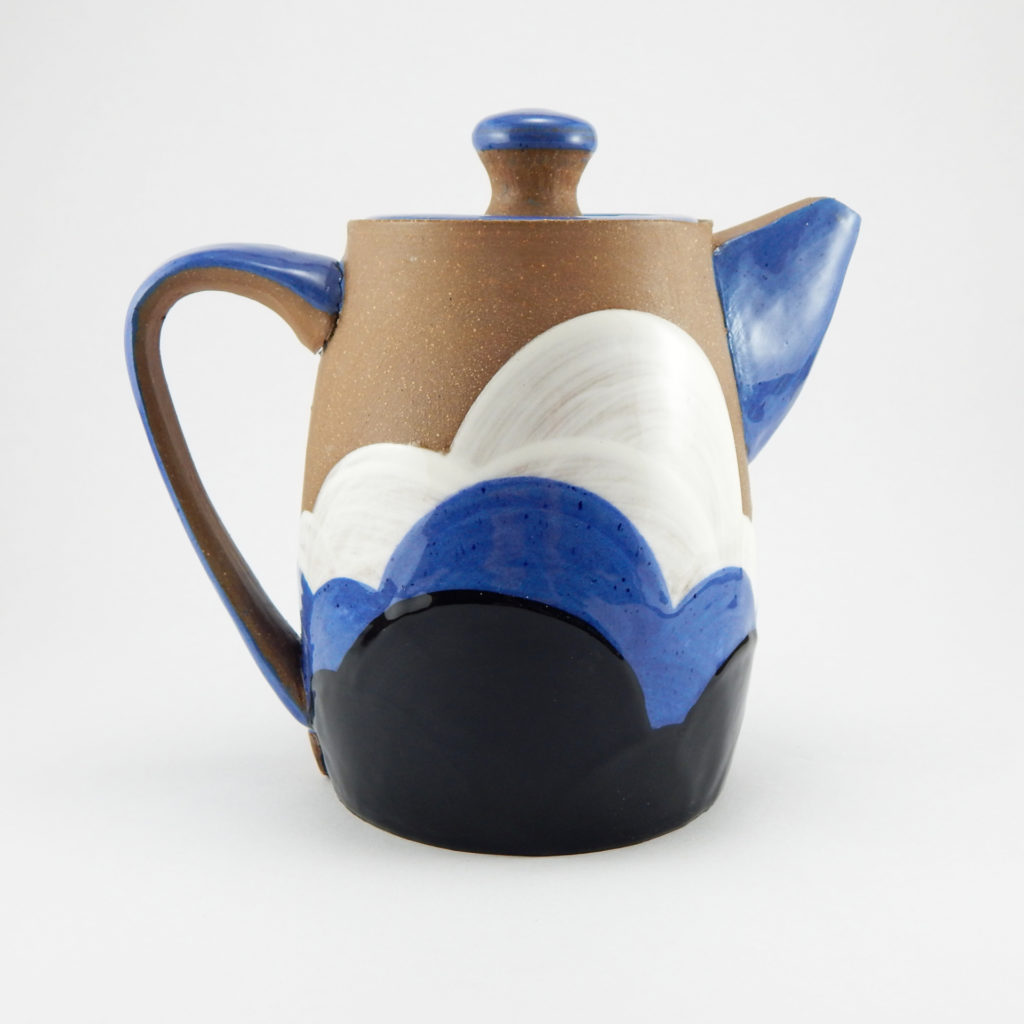 Bri earned her BFA from the University of Wisconsin-River Falls in 2013 with a major in ceramics and a minor in painting. She has been a teacher of adults and children alike at local art centers. Originally from the great state of Minnesota, Bri relocated to Providence, RI in 2018 where she started her residency at The Steel Yard.
Her ceramic work has been featured in galleries and art shows across the nation and she has even made an appearance in the October 2019 issue of Ceramics Monthly. Bri is a current 2019-20 Steel Yard resident where she focuses on functional ceramics in addition to ceramic jewelry. She is currently exploring new ideas, colors, and patterns that translate into porcelain and metal. When not working in the studio, you can find Bri exploring the outdoors, hanging out with her circus cat, crafting something handy for the home, or even playing the occasional video game.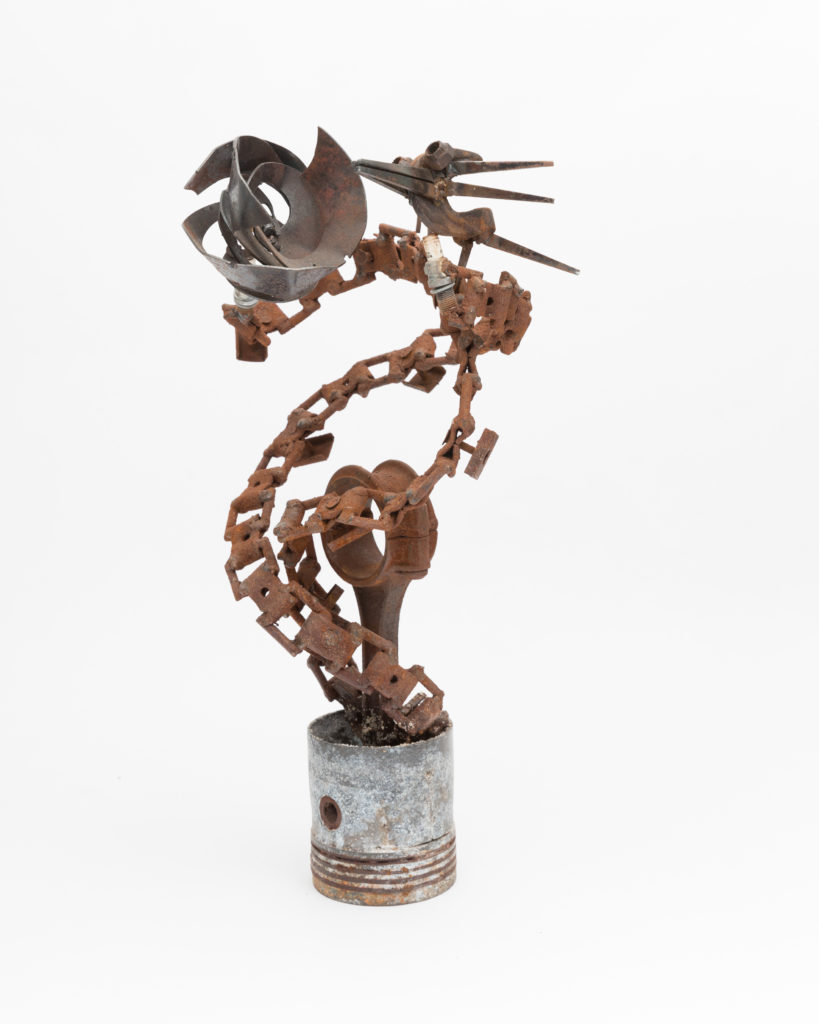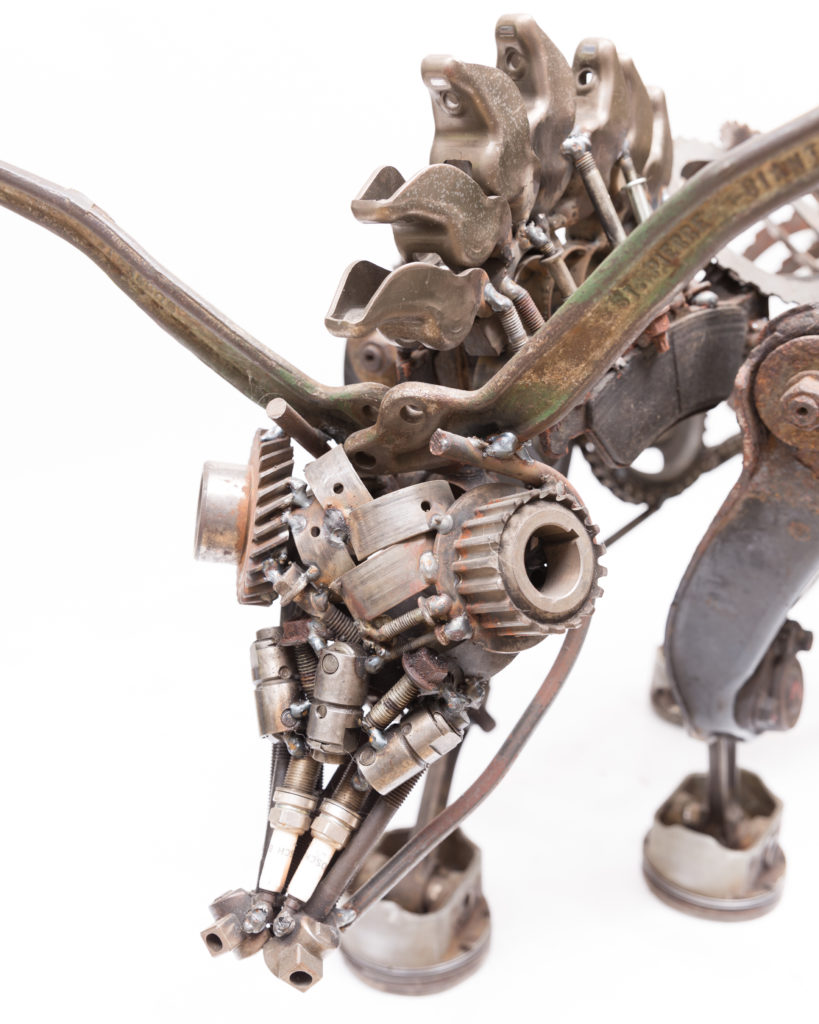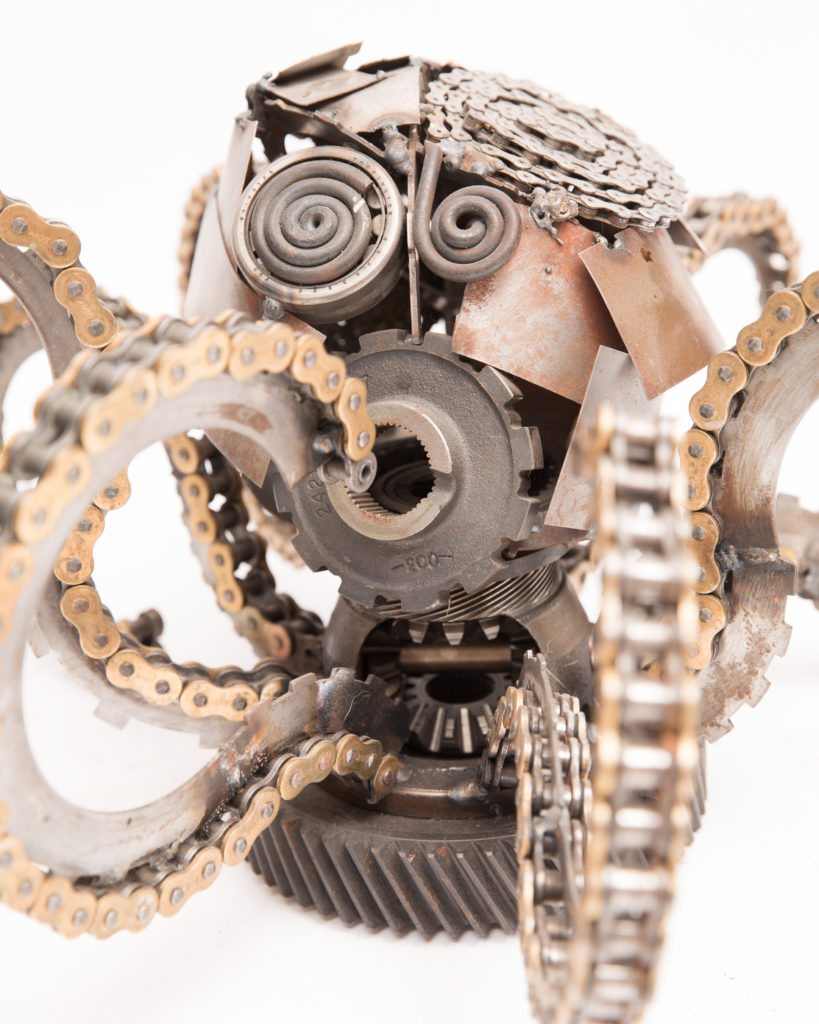 Ben Levine is an emerging artist and engineer. His passion for art started at age 15 when he took a welding workshop class at The Steel Yard where he soon became a welcomed member of the community. Working at The Steel Yard as a volunteer, teaching assistant, shop hand, and commissioned artist, Ben is driven by a strong sense of community, ownership, and responsibility to the Providence arts community as it has truly shaped him into the joyful and driven artist he is today. Outside of The Yard, Ben earned his degree in Mechanical Engineering at Iowa State University which has greatly informed his work. Ben looks forward to melding his passion for art and engineering while settling into Providence as a young professional.
DANIKA NOTAR (KILN FELLOWSHIP)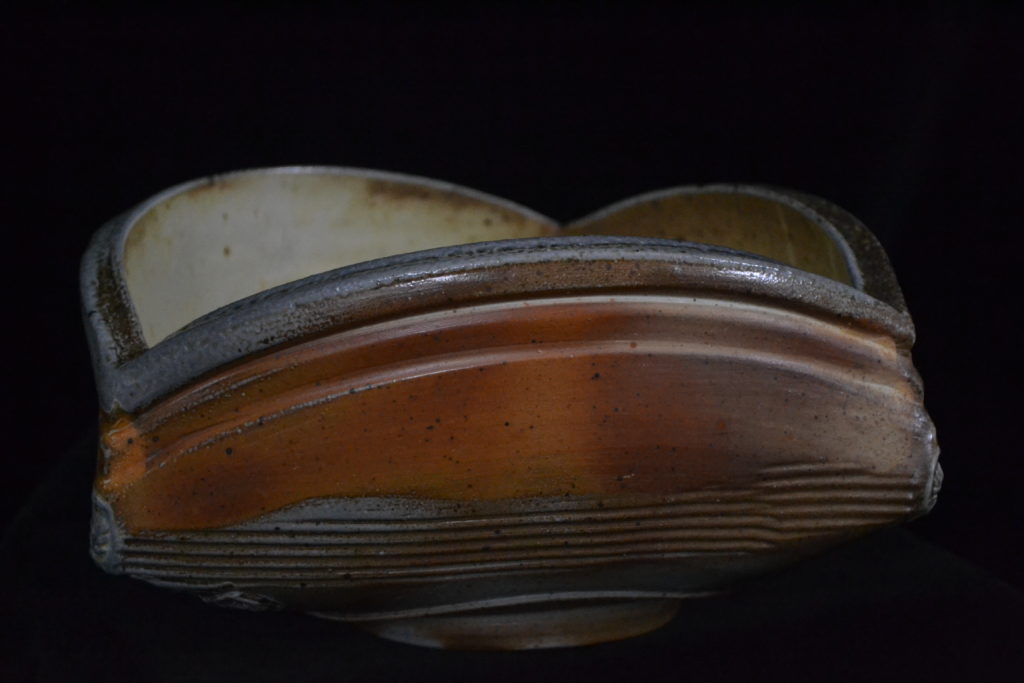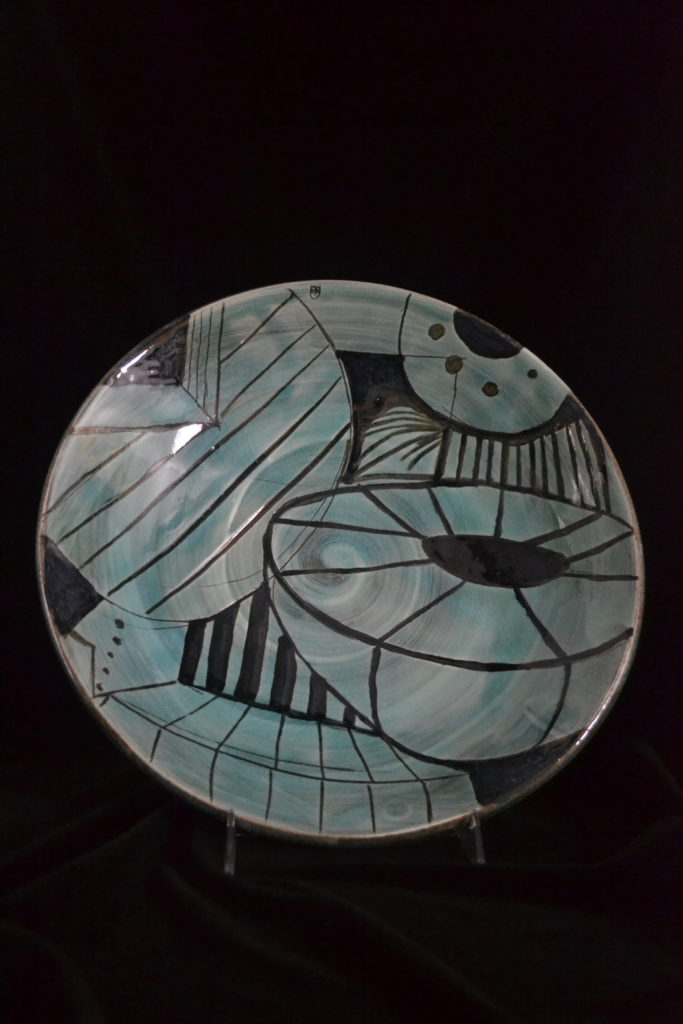 Danika Notar is a ceramic artist that fell in love with art at an early age. She attended Moore College of Art and Design where she studied photography and ceramics. After graduating she continued to refine her craft by apprenticing, teaching, and managing clay studios such as Chester Springs Art Center, The Art League School, Frederick School of Pottery, Bill van Gilder and The Steel Yard. She is inspired by traditional Japanese pottery, nature, and everyday man-made objects. She elevates her wheel driven forms into contemporary vessels. Currently, she lives in Massachusetts with her husband and son where she exhibits and sells her work.
HENRY ROBINSON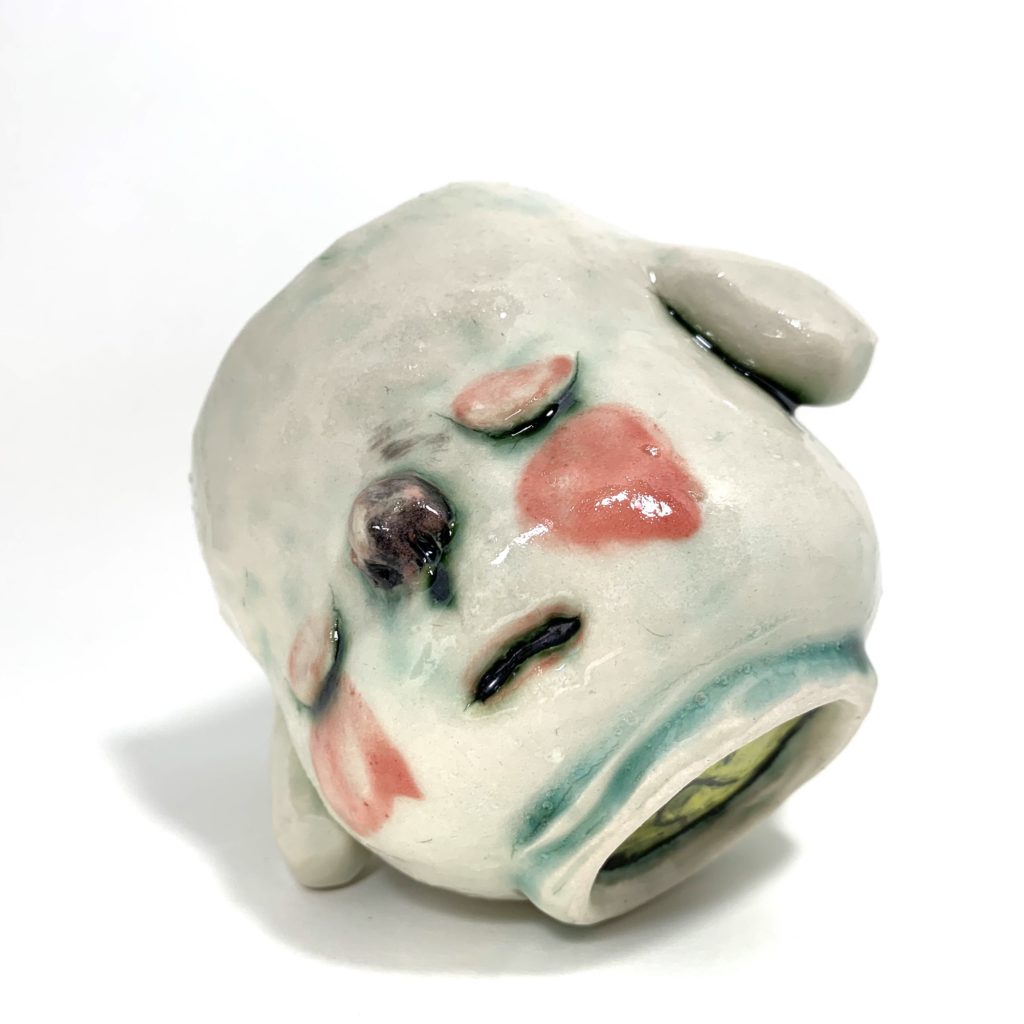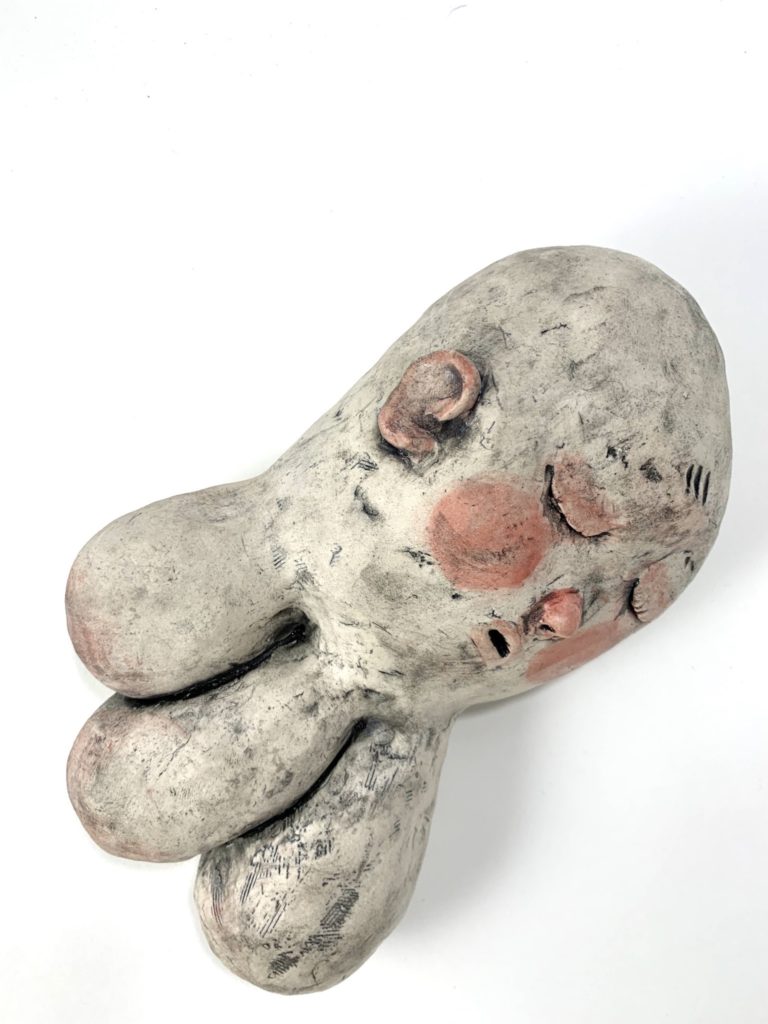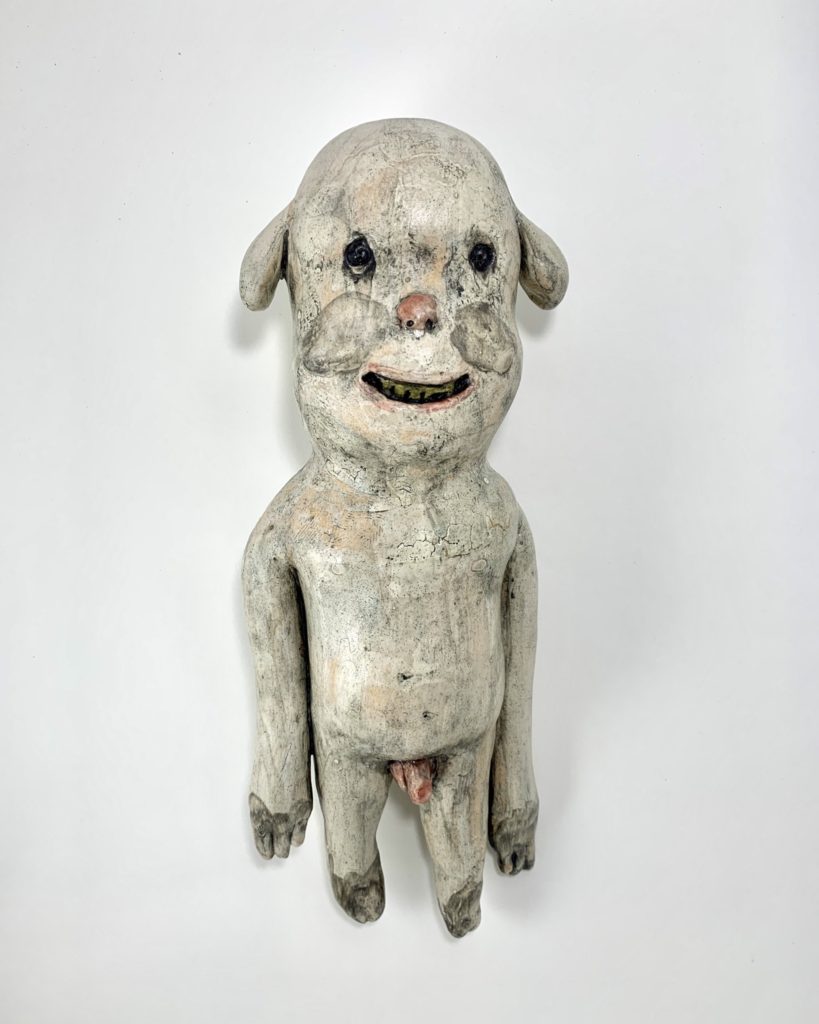 Henry Robinson is a Rhode Island-based artist primarily working in ceramics. He holds a BA in Ceramics from Marlboro College. He is currently a resident artist at The Steel Yard.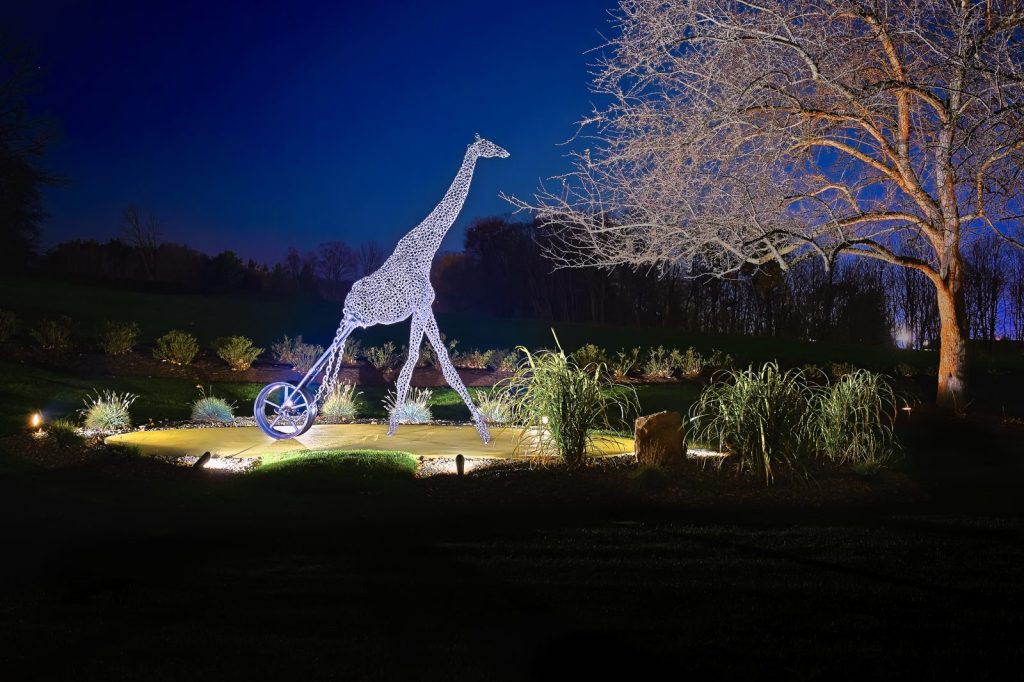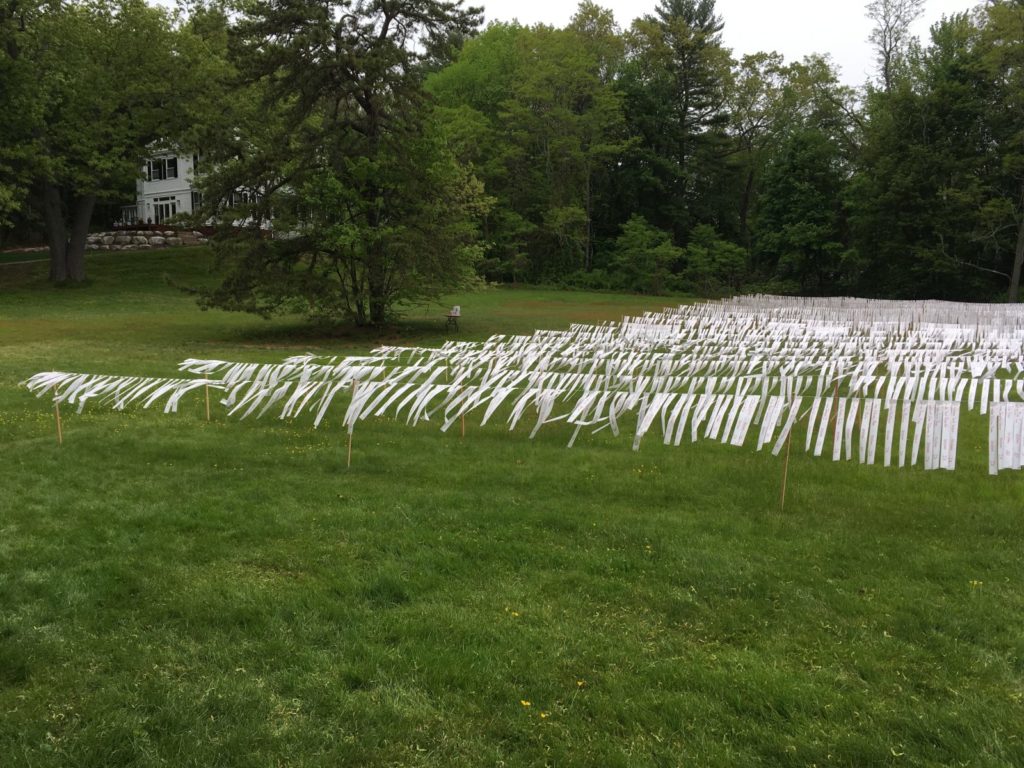 Ellen Rogers is an artist and former wildlife veterinarian. Rogers earned her BFA in sculpture at the Maine College of Art (Portland, ME) and her MFA in Studio Art from the University at Buffalo ( Buffalo, NY).
Rogers has shown her artwork in Maine, Michigan, New York, Tennessee, Rhode Island, Canada, and China, with pieces in the permanent collections of Paul Smith's College (Paul Smiths, NY), the Allan Brooks Nature Centre (Vernon, BC, Canada), and Stone Hill Quarry Art Park (Cazenovia, NY), as well as private collectors. Rogers completed one-month residencies at the Vermont Studio Center (Johnson, VT), the Caetani Cultural Centre (BC, Canada), and a two-month residency at The Steel Yard (Providence, RI), plus a year-long residency at Paul Smith's College (Adirondacks, NY). She is currently 7 months into a 12-month residency at The Steel Yard.
Rogers has taught visual art (the University of Buffalo and the State University of New York at Morrisville), and a science and art human biology course at Colgate University (Hamilton, NY).
Prior to becoming an artist, Rogers earned her Bachelor's degree at Harvard University and her Doctor of Veterinary Medicine degree at Tufts University, USA. As a veterinarian, Rogers trained in wildlife medicine fieldwork in South Africa working hands-on with elephants, lions, rhinos, hippos, giraffe, zebras, and more. Rogers has been featured in several wildlife television shows, including starring in The Great African Wildlife Rescue (13 episodes, Animal Planet) and four episodes of Animal Face-Off (Discovery Channel).
Currently, and for the past three years, Rogers has cared (full-time and part-time) for her 89-year-old mother who has dementia and lives in Massachusetts. This responsibility has made her art career difficult, but not impossible. She now lives in North Providence, RI, and Amesbury, Massachusetts.