ROCKY POINT AMENITIES PROJECT
JOINING HISTORY AND ECOLOGY
---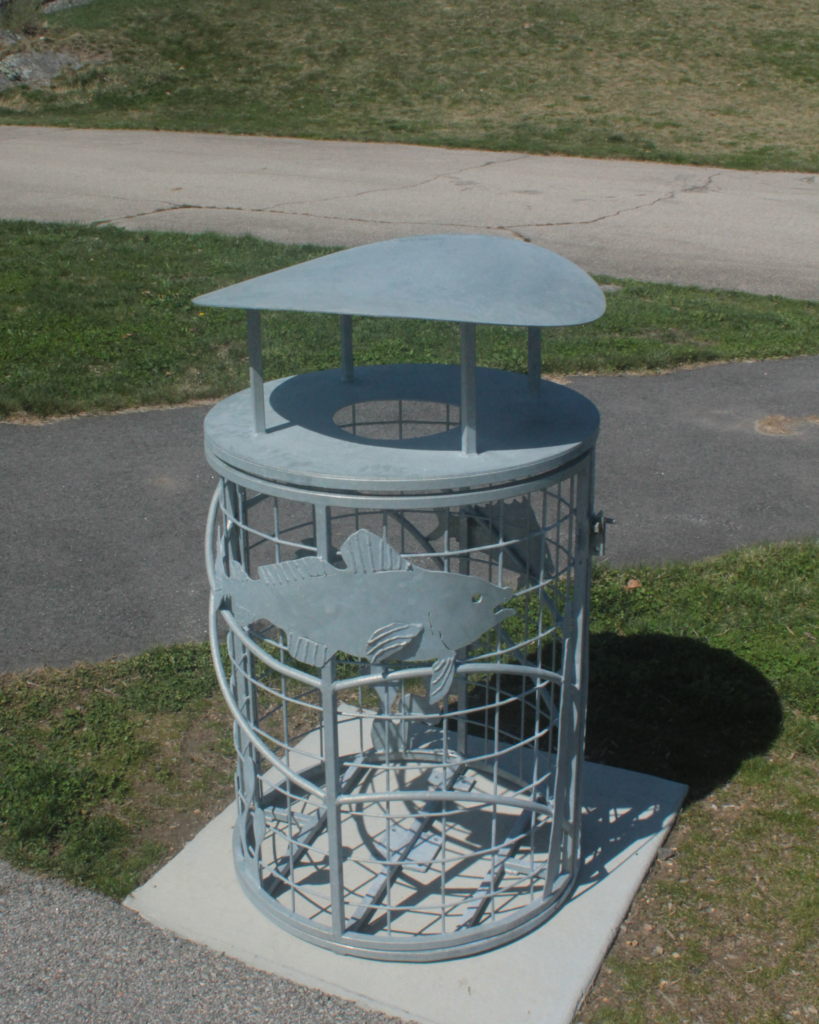 Last summer, the Public Projects team began talks with the City of Warwick about creating custom amenities for the somewhat-newly renovated Rocky Point State Park. The city wanted something that would accentuate the new changes to the park, while paying homage to its unique history and identity. Over the winter, Rocky Point's amenities slowly came to life in the Steel Yard shop. This month, the Public Projects team took a trip to the park to install the artistic amenities, which take inspiration from Rocky Point's history and ecology, and are designed to compliment the park's landscape.
These functional objects include an ornate, custom art fence for the entry to the fishing pier, six custom benches with unique imagery relating to the park, and two custom decorative side-opening trash cans. The Steel Yard hired artists Kendra Plumley and Anna Snyder to design the amenities, which were then fabricated by a team of skilled artisans, including Kendra Plumley, Alex Jacques, Steve Buduo, Amy Ramos, Octavius Littlejohn, and Layla Farahbakhsh.
Rocky Point's new features will be available to park goers right as the warmer weather begins to set in. We hope you'll get a chance to visit and enjoy the park's newest additions!
"The Public Projects department is excited to work with the city of Warwick's planning department and RI's Department of Environmental Management to help usher in a new era of the park with these new artistic and playful amenities."
–Tim Ferland, Public Projects Director