Meet Your Maker: Home Edition
Residents share their at-home practice
---
We asked our 2019-2020 Artist Residents to share a bit of their at-home creative workspace with us during quarantine and a few words about how their creative practice has been going outside of the studio. As Tom says,"makers gotta make!"
I live in a really small (600 sq ft) apartment with my 6′ 1″ spouse and dog.  There is virtually no room for making sculptures.  So I've commandeered bits of space to make facemasks for the ongoing pandemic.  Some are for myself and my family, and some will be purely for art.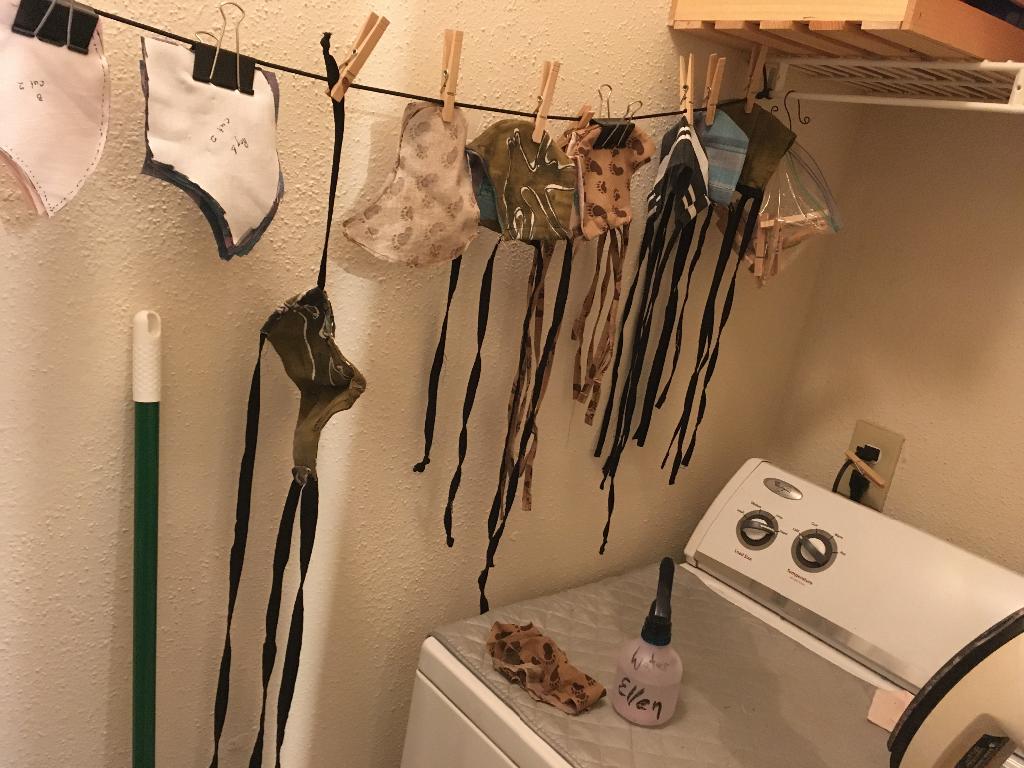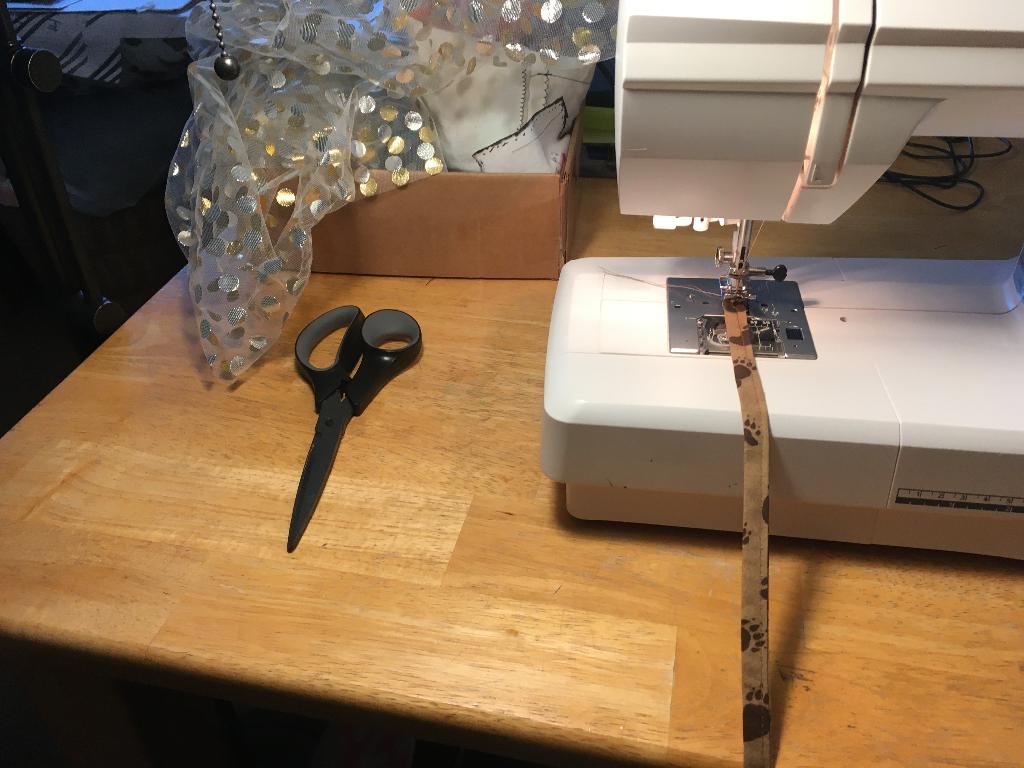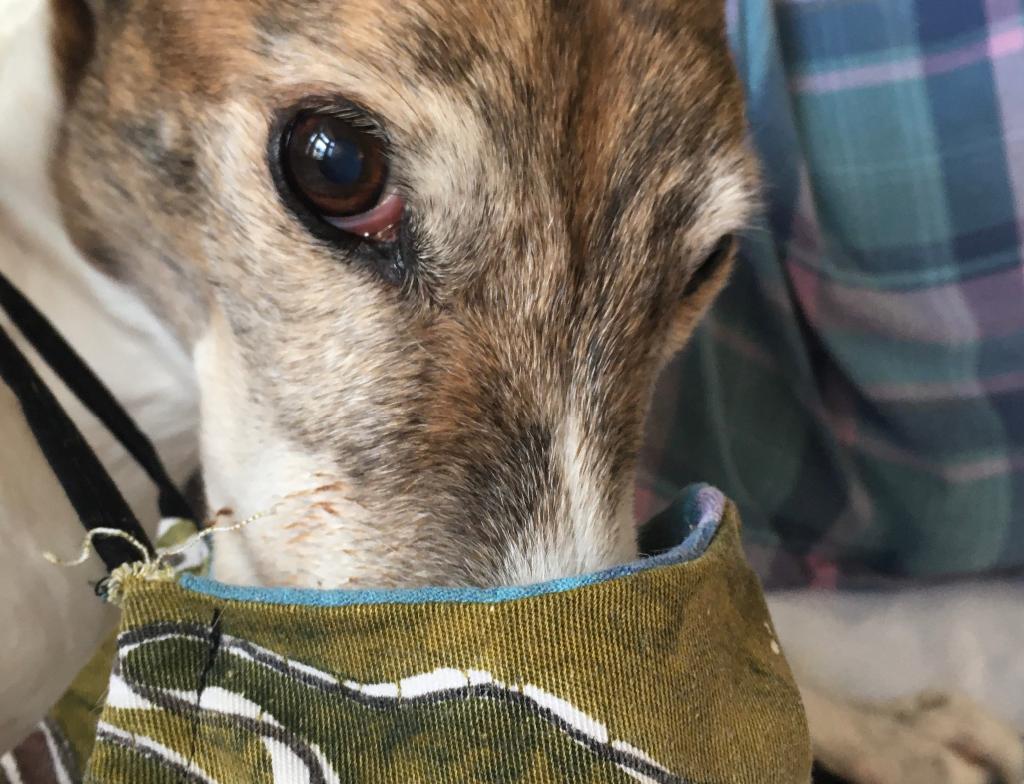 Here's my home studio! Really enjoying my time doing meditative tasks like sewing and woodturning that I often don't give myself the time to focus on. Getting a real taste of what it's like to be a full-time studio artist and trying out time management practices which can be challenging for me without deadlines. Really just tying up loose ends as best I can and trying to make sure this free time doesn't feel wasted.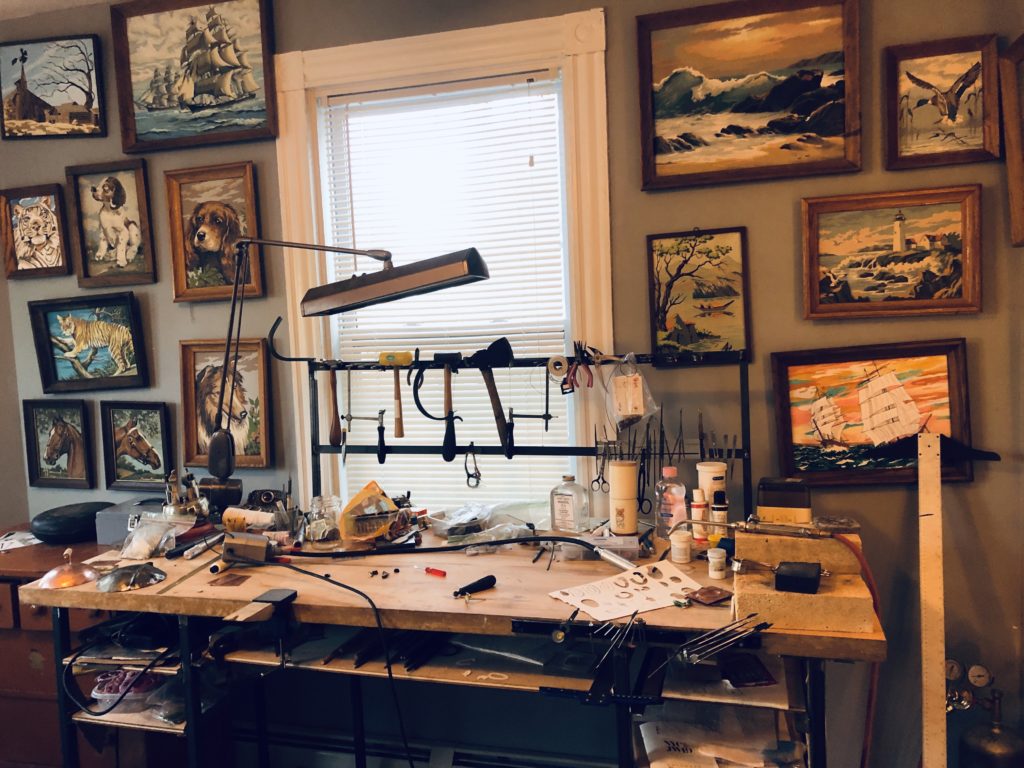 I am currently finishing up some wheel-thrown work I started in The Steel Yard studio, which has stayed workable using my damp boxes. After I finish this work I will start hand-building larger vessels and experimenting with new shapes and techniques. I am also testing new mason stain colors, wedging in measured amounts of stains into small pieces of clay. I plan to have over 100 new test tiles completed!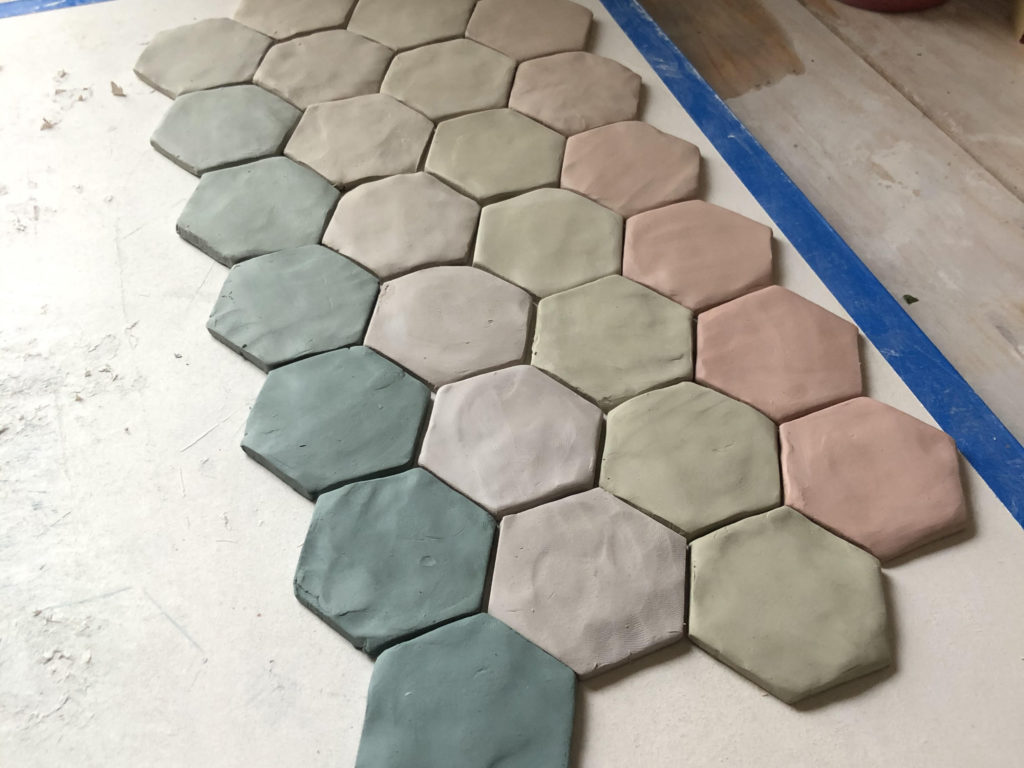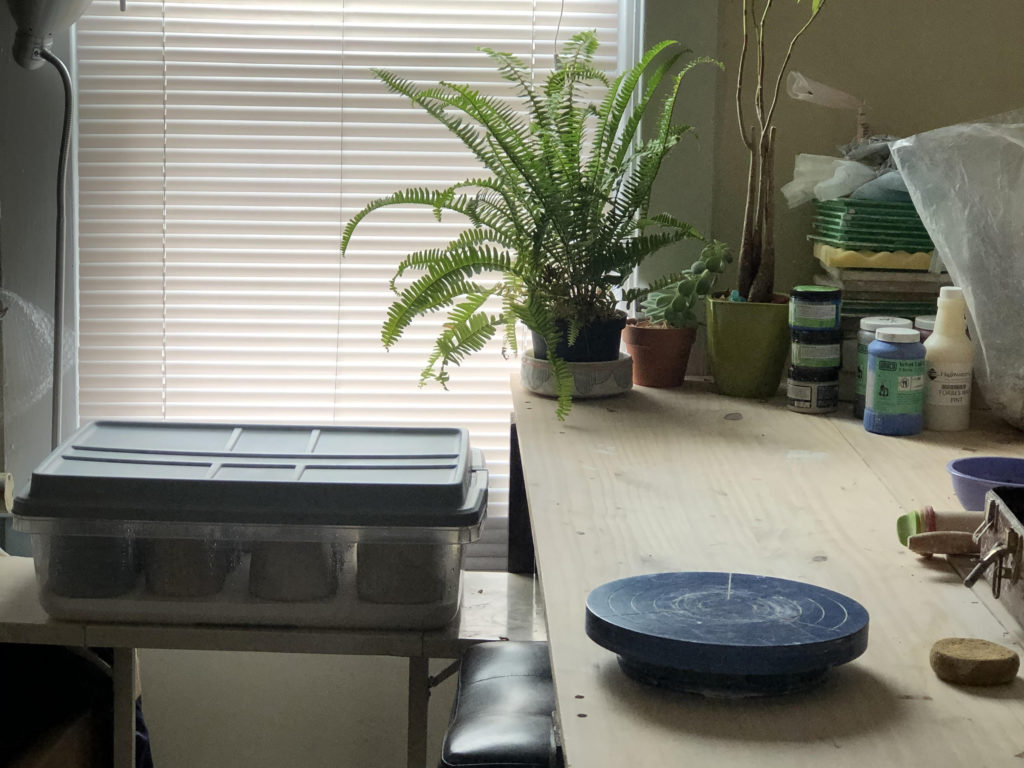 I've been calling my time self-isolating a Quarantine Residency (taking inspiration from @emilyallisbaker). That novel concept has been a valuable perspective on my current situation which is causing me to be productive and have fun. I spend a good deal of working time drawing new sculpture ideas that have been flooding in and have plans to start some large illustrations, all at the kitchen table. I listen to music and podcasts for hours while scribbling away. I've also been documenting my work in the cobbled cardboard box with parchment paper light-diffusing windows at night— works pretty well. I am also using this time to read some books, do some light research (starting with a couple of articles on painter Philip Guston), walk the beach by my house, and do yoga. All of it is encompassed in my Quarantine Residency practice and, despite facing many of the same concerns as nearly every other person on earth, I can say I am enjoying myself and still developing my work and practice in some capacity (I've even been fortunate enough to make a sale!).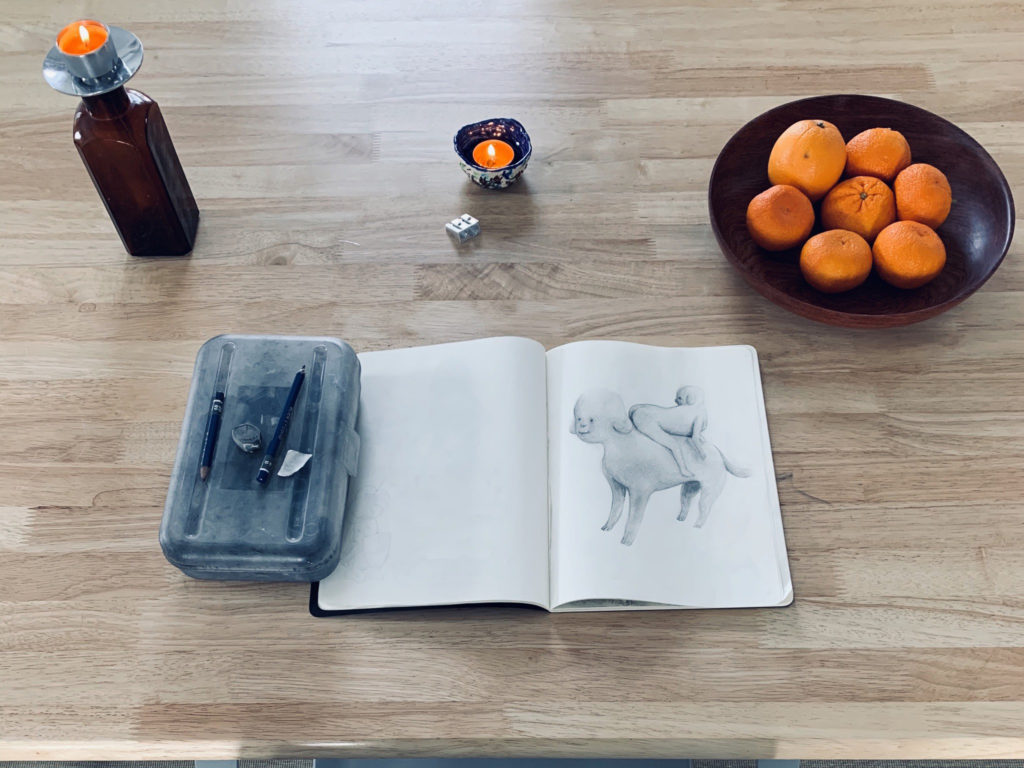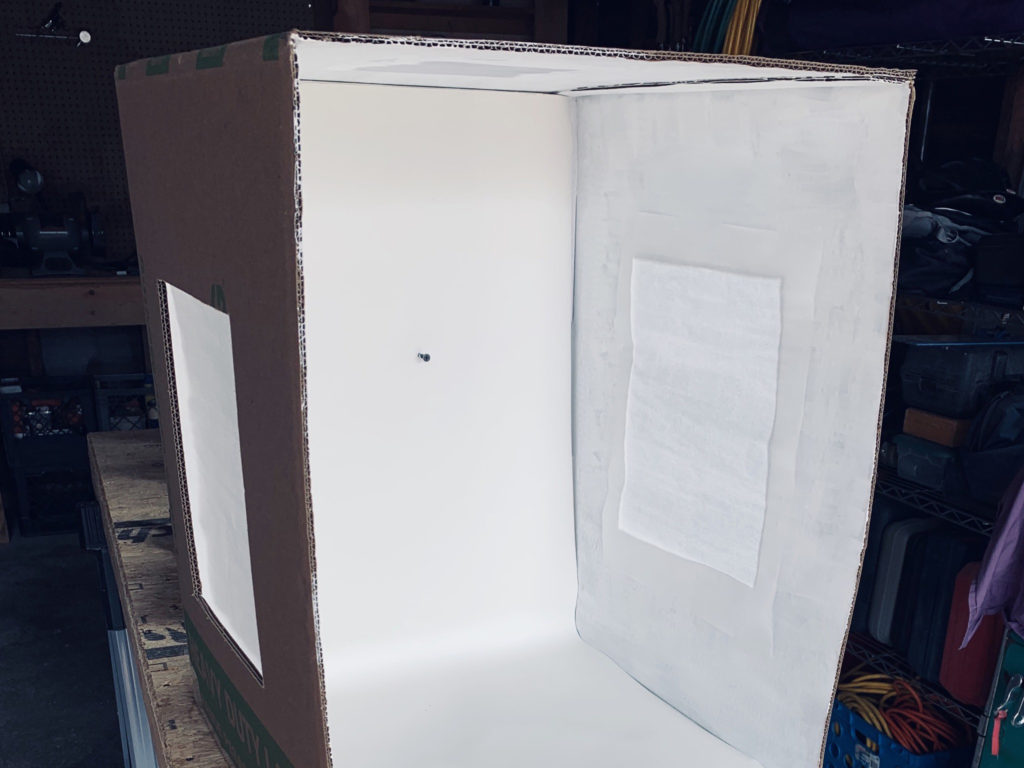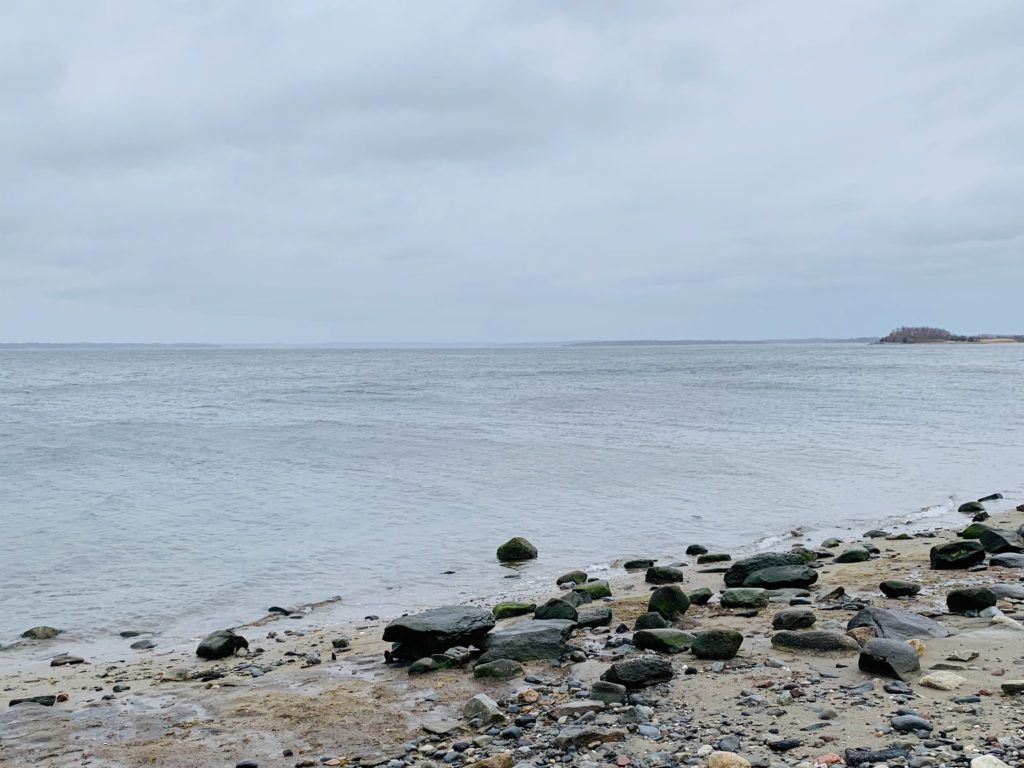 Attached are pics of the new studio setup. I've got one bay in a small, detached 2 car garage. Guess who has the other half! I'm set up with a slab roller, wheel and wedging table. We still need to hook up the electric kiln and plan to build a small raku kiln in the next week or 2. Besides setting up the Corona studio I've been updating my neglected web site with new work and content and a cleaner layout. Makers gotta make.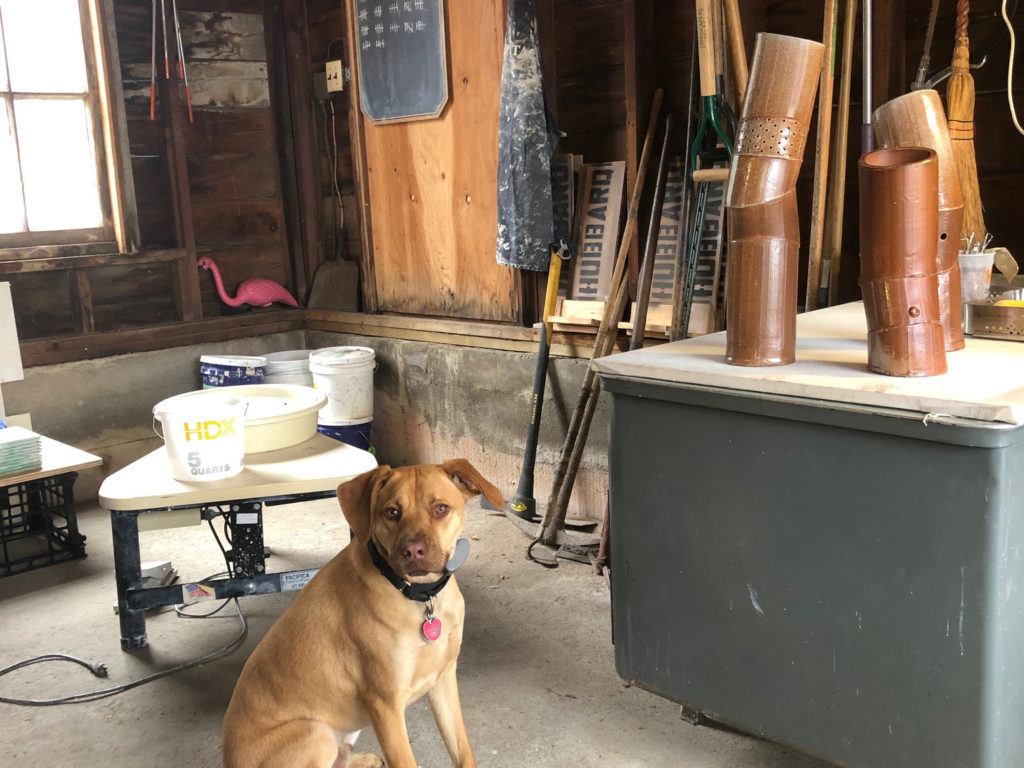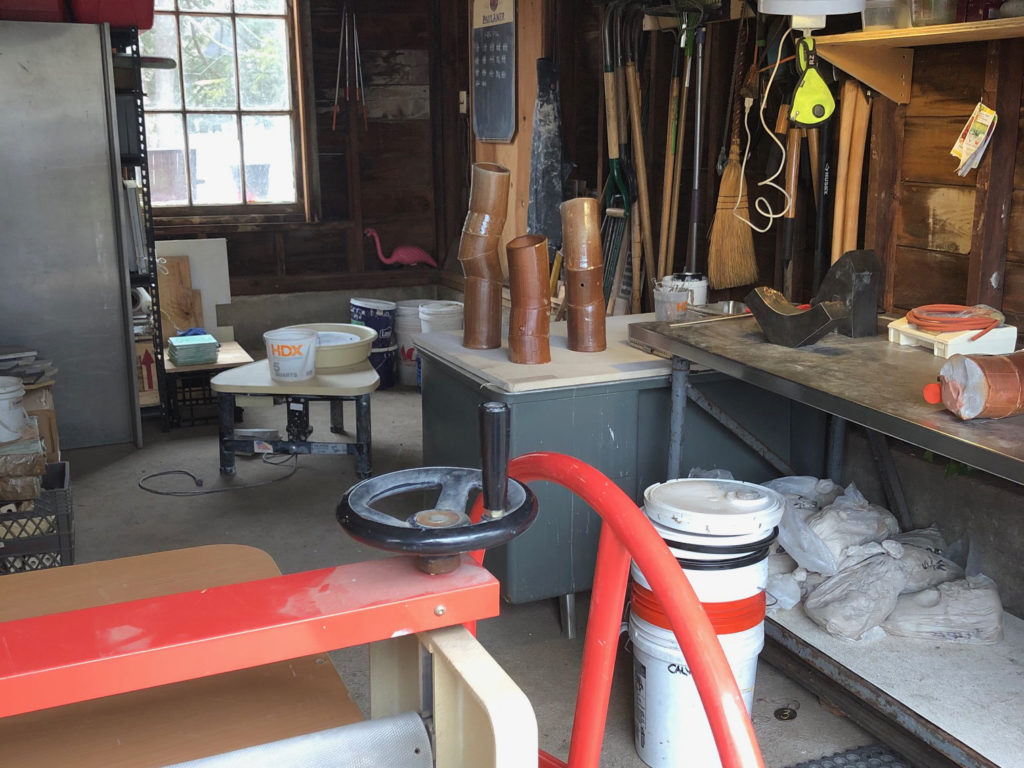 David Karoff
I'm reading and doing some (very bad) sketches, planning for a life-sized cast of a sleeping human.  I'm also doing a lot of cooking.  Last night was white bean and dandelion soup.