20 for 20
The Steel Yard turns 20 years 0ld!
---
We're turning 20!
This season, we're celebrating our 20th anniversary; part of that celebration is reflecting back on some of our community members who have contributed to the growth and success of our organization in our "20 for 20" campaign! We looking at everyone from staff and board to students and instructors! It's inspiring to see how these Yardies continue to innovate, and often become leaders in their current endeavors. Scroll through to se our list of amazing Yardies!
We're asking you to donate $20 in recognition of our first 20 years, and in support of another amazing 20 years! To donate, click the button below!!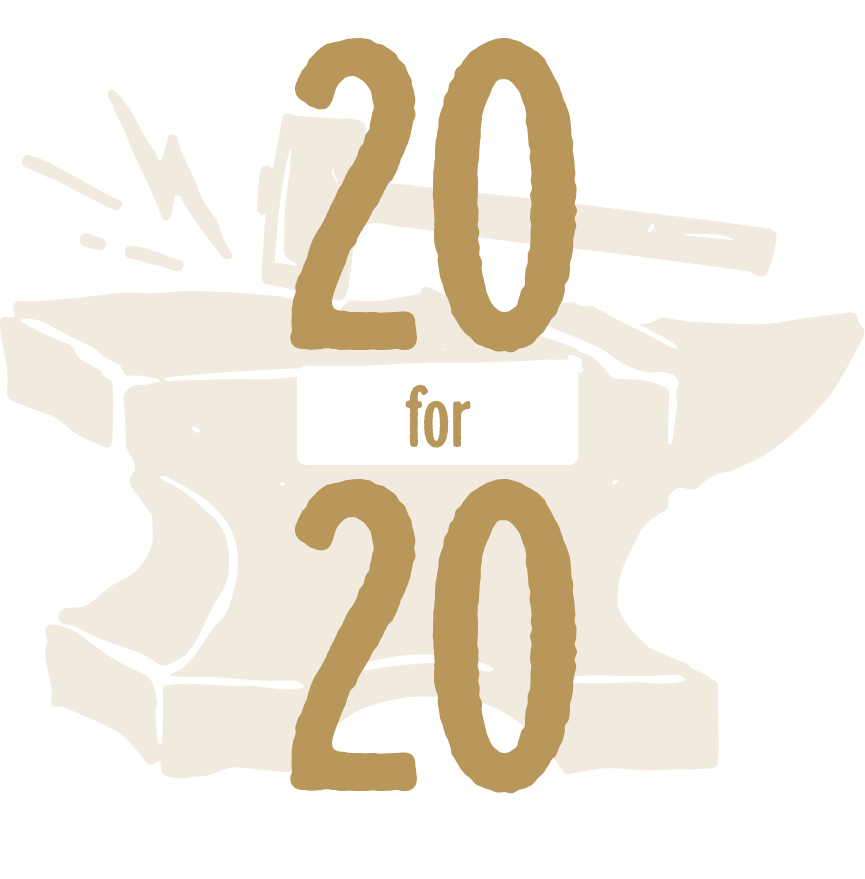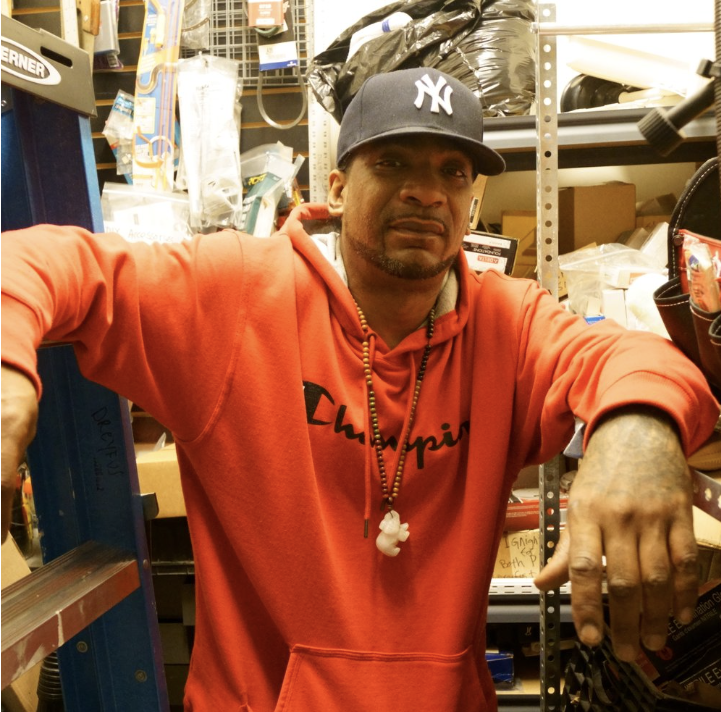 Ayyub Diaz
Ayyub is an alumni of The Yard's welding training program, and was our FIRST EVER Studio Apprentice. During his time in the shop, he combined his love of art with his welding skills, and was an incredibly positive part of our team. It was an awesome 6-months having him in the studio working with our Studio Director to maintain the shop, and build and fix things. After leaving The Yard, Ayyub got full time employment, and housing, at AS220 where he has continued to support himself and his family with some of what he learned at The Yard. Ayyub continues to positively impact the creative community as part of AS220's property management team.
Liz Welch
Liz began teaching pottery classes at The Steel Yard in 2019. She was a positive contributing community member in the studio, teaching classes and participating in community soda firings. She participated in the DESIGNxRI Catalyst program in 2021, along with current staff members, Lucia Perluck & Asaad Miller. In 2021, she took a step back from teaching to form Anyhow Studio, a community ceramics studio that has just moved to the Valley Arts District. We praise Liz's entrepreneurial spirit and wish the best for our new neighbors!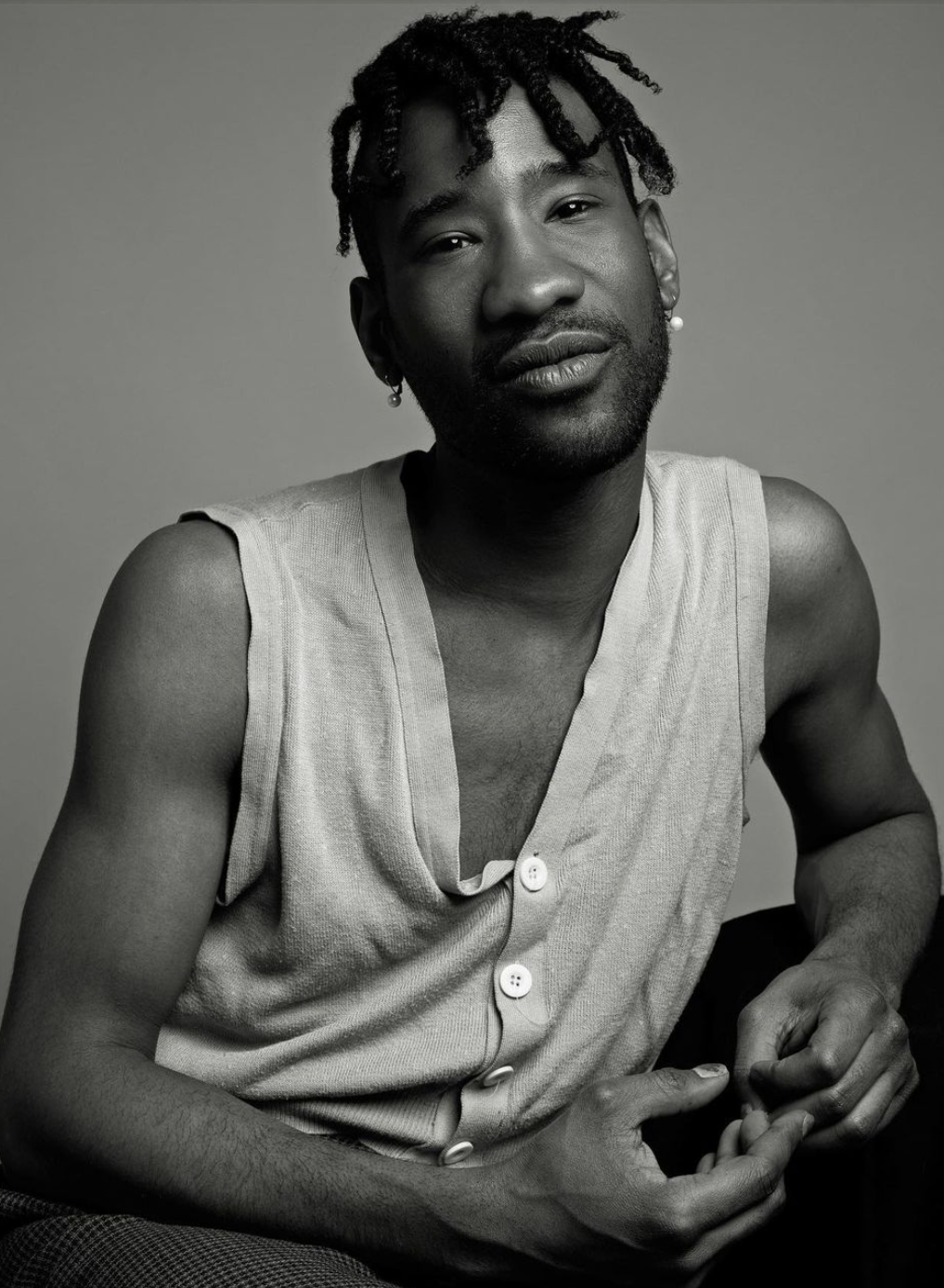 Jarrett Key
Jarrett Key is an interdisciplinary artist who participated in a micro residency during the summer of 2020. During their time in the studio, they hand-forged a set of oversized black steel Hot Combs. While making this suite of work, Jarrett discovered that their grandfather worked in a foundry for many years. After completing their micro residency, they moved to Brooklyn, NY. They were named one of Forbes' 30 under 30 for Art and Style in 2020, and have been prolifically creating, collaborating, exhibiting, and using their art practice to challenge societal norms. We're so inspired by Jarrett's practice and look forward to seeing what the future holds for them!
Andrew Xenos
Andrew Xenos is a former Jewelry instructor at The Yard. In 2021, he moved to Maine with his partner, Emma Sampson. Together, they opened the Dromore Grange (https://www.dromoregrange.com/), an art gallery and curated retail space offering mindfully made goods by independent makers. Andrew continues to teach workshops in jewelry & metal-smithing at the Dromore Grange and often returns to Rhode Island to sell at markets such as the Newport Jazz Festival Market & Good Trade Makers Market.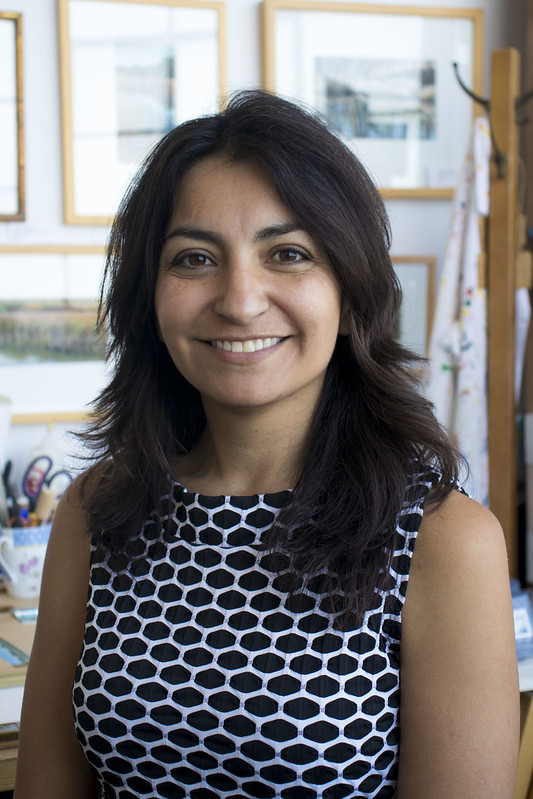 Alma Carrillo
Alma Carrillo was the former Youth Program Coordinator, and then grew into the role of Education Manager at The Yard. Alma was deeply committed to leveraging our studios to provide educational opportunities to community members. In 2013, Alma and her family moved to Buffalo, NY (where it's even colder in the winters than in Providence). Alma became the Executive Director of Buffalo Arts Studio, a non-profit that provides affordable studio space, arts education, and meaningful arts access for the entire community. We're so inspired to see everything that Alma, and BAS, has done to elevate artists in Buffalo.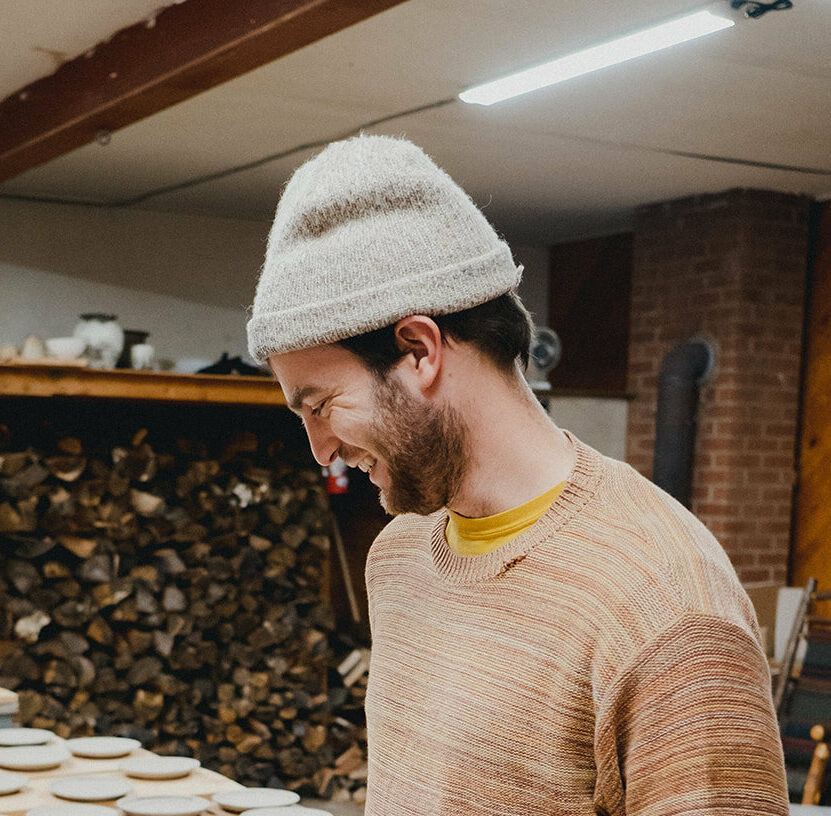 Micah Thanhauser
Micah Thanhauser is an alumni instructor of our ceramics department. He taught many unique, and soothing, ceramics classes that combined mindfulness techniques with pottery practice. Micah moved to Martha's Vineyard, where he opened a full time pottery business, Merry Farm Pottery (go visit!). He continues to have local connections, and has provided dinnerware for James Mark's restaurants and also sells his wares at Ceremony PVD.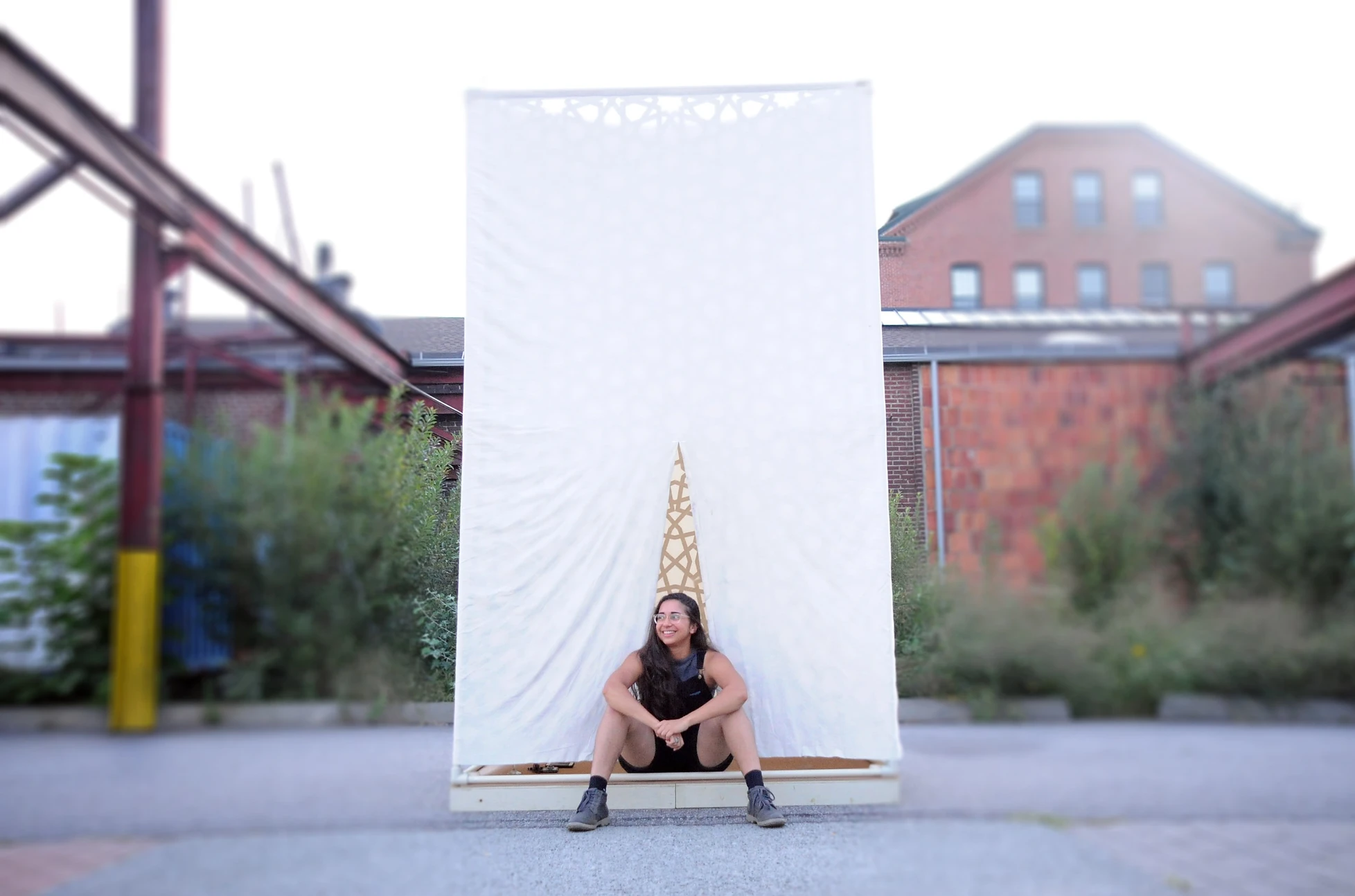 Tara Ebsworth
Tara was a resident artist who used their time at The Yard creating experiential sculptures. A graduate of MIT, Tara's work exists at the nexus of art, culture, science and technology. Tara moved to California in 2018(ish), and is now celebrating their 5th anniversary as an Exhibit Developer at the Exploratorium! Tara is still a part of the Yardie community, and we occasionally see them virtually during Artist Advancement Workshops!
Photo is of Pillar of Light – The Pillar of Light is a cut-screen lamp expanded to a size for visitors to relax within and experience the shadows created by the sun outside during the day and a lamp inside at night. This was previously installed on site at The Steel Yard.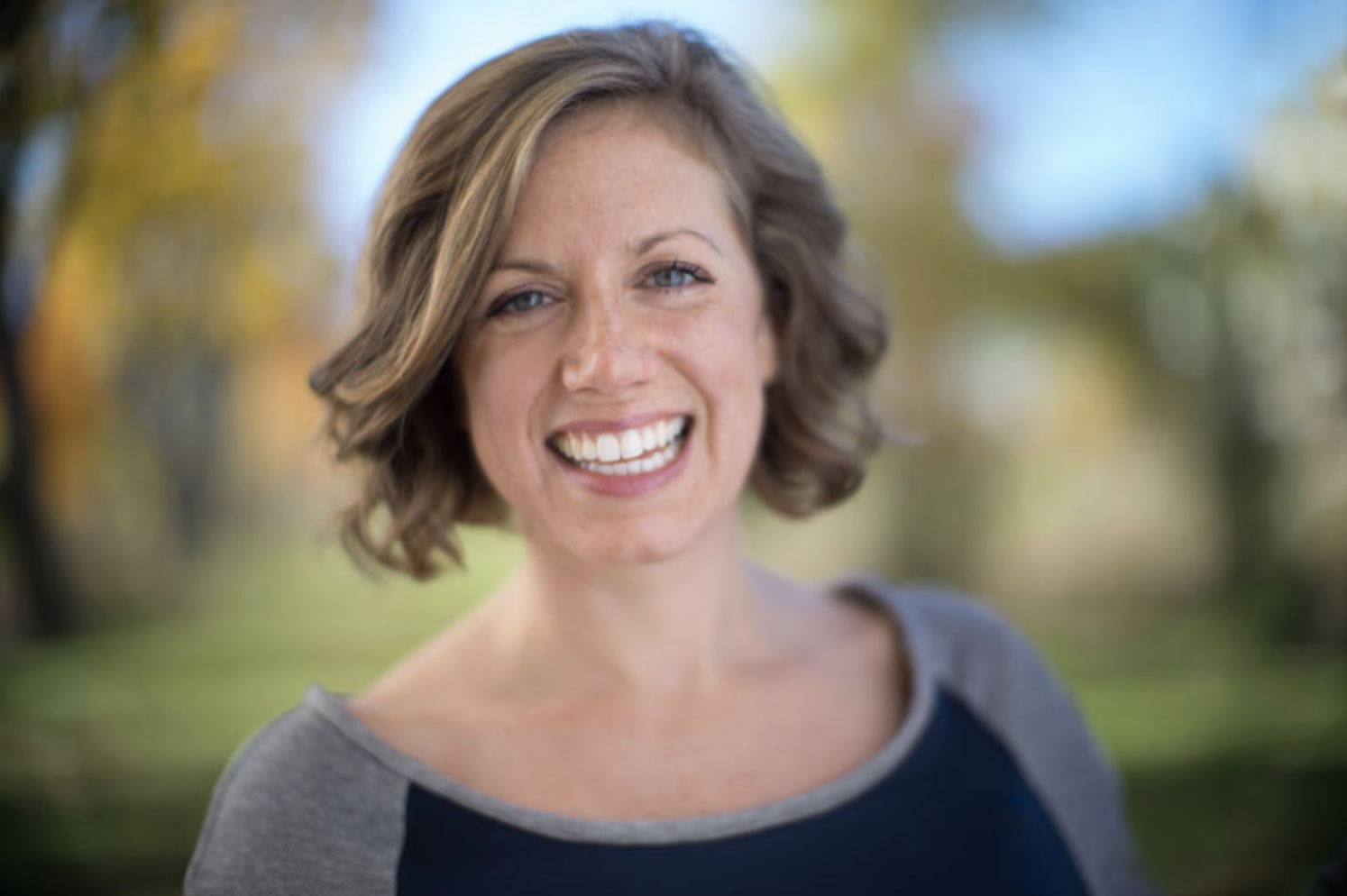 Gillian Christy
Gillian Christy worked on a number of Public Projects while at The Yard, including two kiosks that are located in Kennedy Plaza. Gillian is inspired to create artwork based on the familiar objects that one may view on a daily basis. When her time in Providence came to an end, she moved to Boston, where she continues to be a practicing public artist. Currently, you can find Gillian fabricating her sculptures in the Humphreys Street Studio located in Dorchester, MA.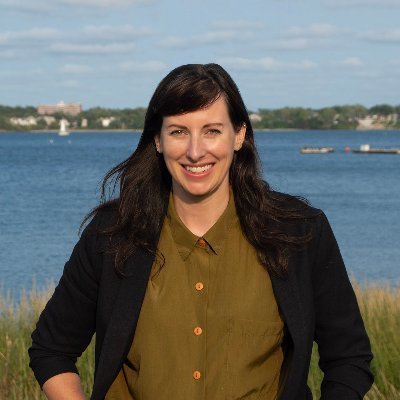 Kris Brown
Kris Brown is an alumni of the Public Projects department, where she helped design and fabricate a suite of amenities that were placed along the East Bay Bike Path next to Borealis Coffee Company in East Providence. Kris also designed the First Women Elect sculpture for the State House for the commemoration of the 200th year of the 19th amendment. She continues to be involved in the local arts ecosystem as a maker, exhibitor, and connector; and is now also the Chief of Staff for the Providence City Council!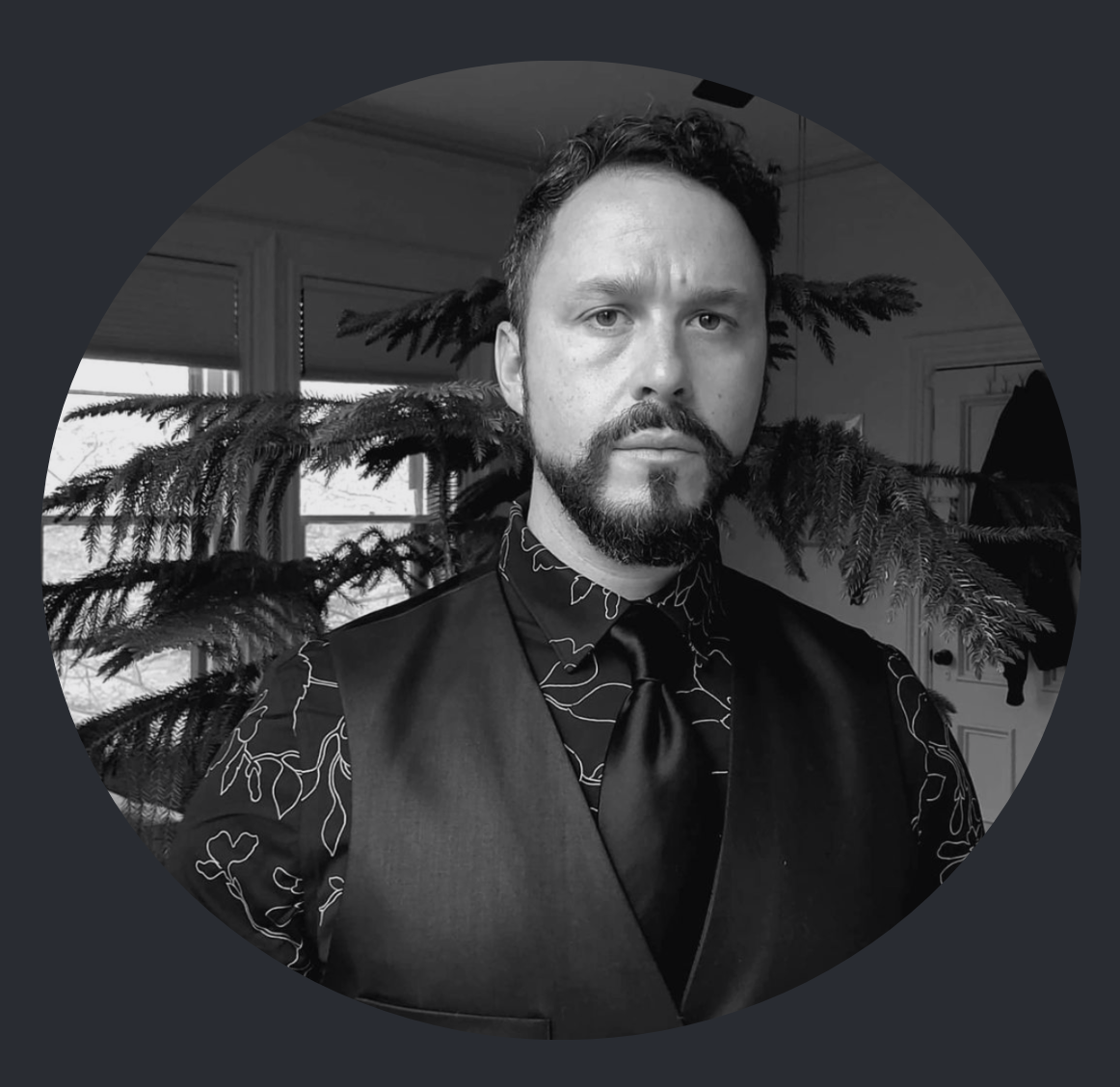 Hillel O'leary
Hillel O'Leary is an alumni of the Public Projects department, one of his projects was designing and fabricating the guardrails and handrails at the Dean hotel. Hillel is a sculptor, installation artist, educator, and multidisciplinary designer living and working in Providence, RI. He is an active partner with several local non-profit art organizations including the Outsider Collective, Providence Children's Museum, Downcity Design, and The Wurks, a collective he has helped lead since 2011. We're excited to learn that Hillel is currently teaching in the Industrial Design department at RISD – creating the next generation of young artists and makers.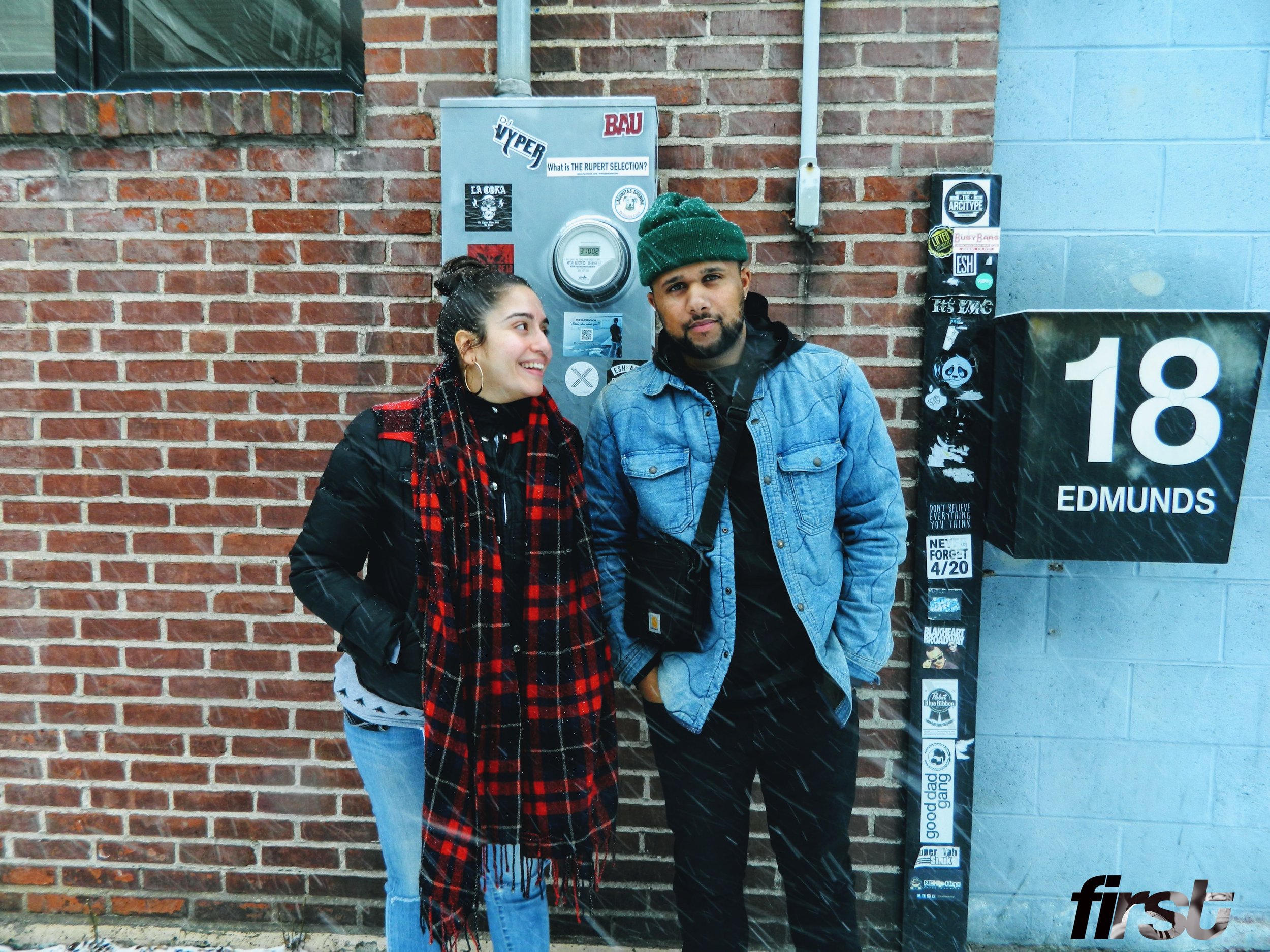 Jason Almeida & Sabrina Chaudhary
Co-founders of Stay Silent PVD, a multi-media event company that brings music, art and community together, Jay and Sabrina wanted to bring the culture of hip-hop out of the club scene and into the public. They started their first few signature events called Day Trill in parking lots with about three hundred people. The Steel Yard offered the first opportunity to grow this signature festival to over 1,000 people! After two or three years the festival outgrew our space and they moved on to host it at India Point Park with over 3,000 attending to enjoy the sound and culture of the music and art that they love so much.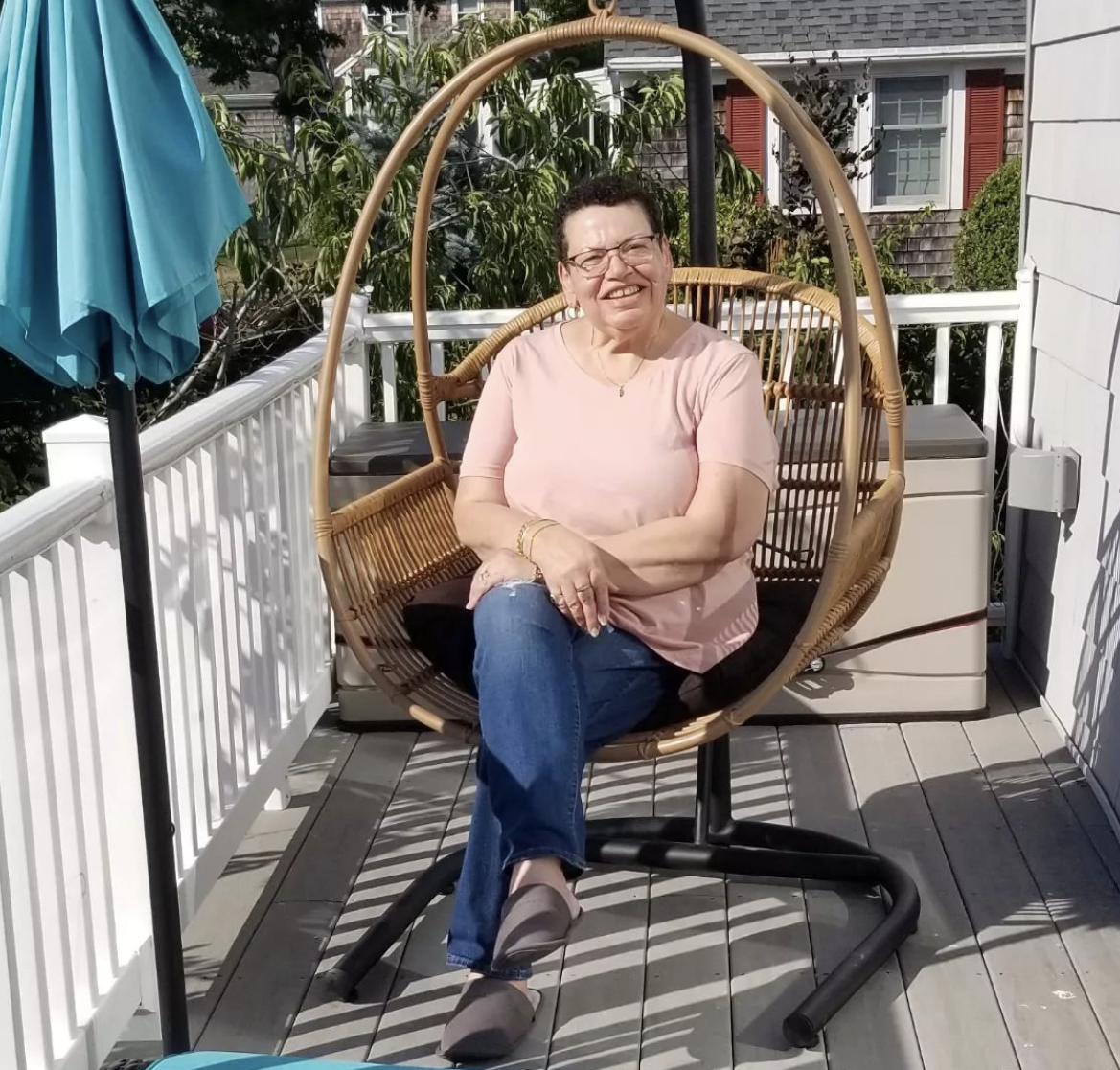 Lee Wesley
Lee Wesley was an extraordinary board member for The Steel Yard. She was among those who helped to spearhead our Diversity, Equity, Inclusion & Access work by shaping our first DEI/A Committee. Lee is deeply committed to her work and devoted to her family, she is also a darned good cook. She has moved on from The Yard and to Chicago, where she is already making waves ~ we're excited to follow her midwest adventures!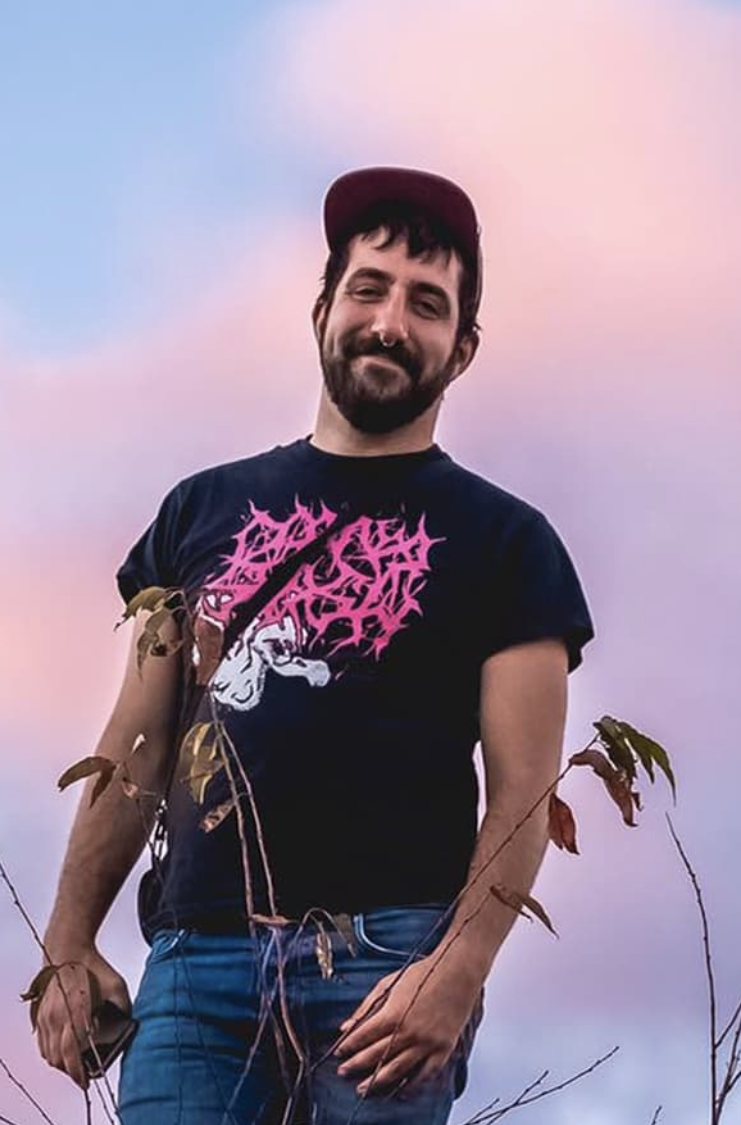 Christopher Dalpe
Chris Dalpe is the former Communications & Events Manager at The Yard. Chris is engaging, enormously funny, accommodating and sometimes provocative, those who worked with Chris rarely forgot him. He brought a certain flair (and sometimes glitter) to The Yard – whether it be in communications or events. His talents eventually drew him to more glamorous avenues such as movie-making (Death Drop Gorgeous and Saint Drogo) – where horror and queer high-camp combined into a couple of absolutely stunning films. We're ecstatic to learn that Chris is about to enter graduate school, and wish him the best of luck!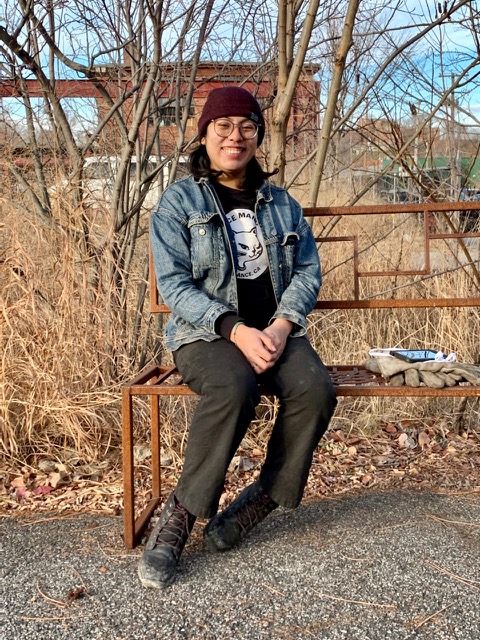 ​​Amy Ramos
Amy was an alumni of The Yard's workforce training program, who then became an apprentice, and then part-time fabricator for Public Projects. She has also taught a number of welding classes and continues to do so. Amy is just the best. Literally. Her joy is contagious and she always brings a positive attitude to the studio and those around her. She was a great team member and continues to be a great leader in teaching classes and workshops at the Yard. We're so happy to share that Amy is staying in the neighborhood, as she recently joined the team at SEMIA Floral Design.
Emily Baker
Emily Baker was a micro resident in the winter of 2019, she used her brief time in the shop to make big impacts in our community. She used her time in the program to create a body of work that included elements of slip casting, foundry, textile, and fabrication. At the end of her residency, she hosted an exhibition with our friends at The Wurks. She doesn't know it – but this exhibition is what inspired administration to host resident art shows each year! After leaving The Yard, Emily earned a teaching position as Assistant Professor of Sculpture, at Georgia State University in Atlanta. Emily is a gifted educator, it's been inspiring to see what she's been doing with her students at GSU! She continues to be a part of The Yard, and has even come back to teach the occasional foundry class.
Anusha Venkataraman
Anusha was a former Americorp Vista, and The Yard's first Youth Coordinator! Anusha helped create and establish some of our earliest programs including the incredible, and unforgettable, Camp Metalhead. She moved to NYC and worked for many community organizing and justice causes, most recently in the Mayor's office as the Director of the Racial Justice Commission. She recently returned to her Olneyville roots and is the managing Director for the Central Providence Opportunities at ONE Neighborhood Builders.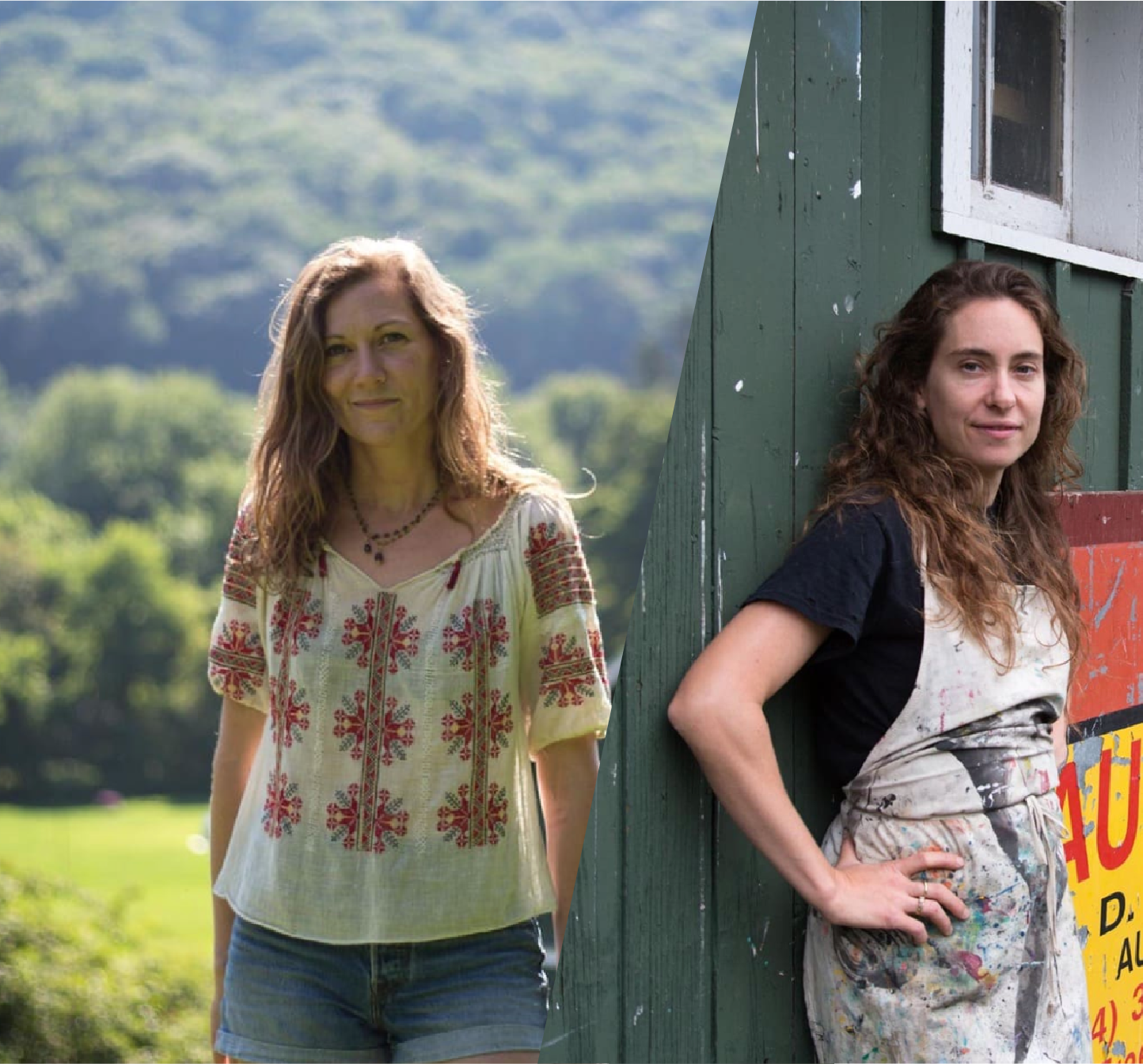 Eve Biddle & Bowie Zunino
Bowie Zunino and Eve Biddle taught at The Yard in one of our first seasons of classes! They brought a hot plate, a bunch of flavored sugar and taught mold making through the lens of edible art! The whole studio was fruit scented for weeks, and there were many many laughs and great memories. The culmination may have been the performance with the Iron Guild, in the 2008 Iron Pour, when molten metal was poured into a flaming transparent candy mold! One of the most iconic moments in Iron Art history! Eve and Bowie are creative collaborations, and went on to found The Wassaic Project, a non-profit organization that uses art and arts education to foster positive social change.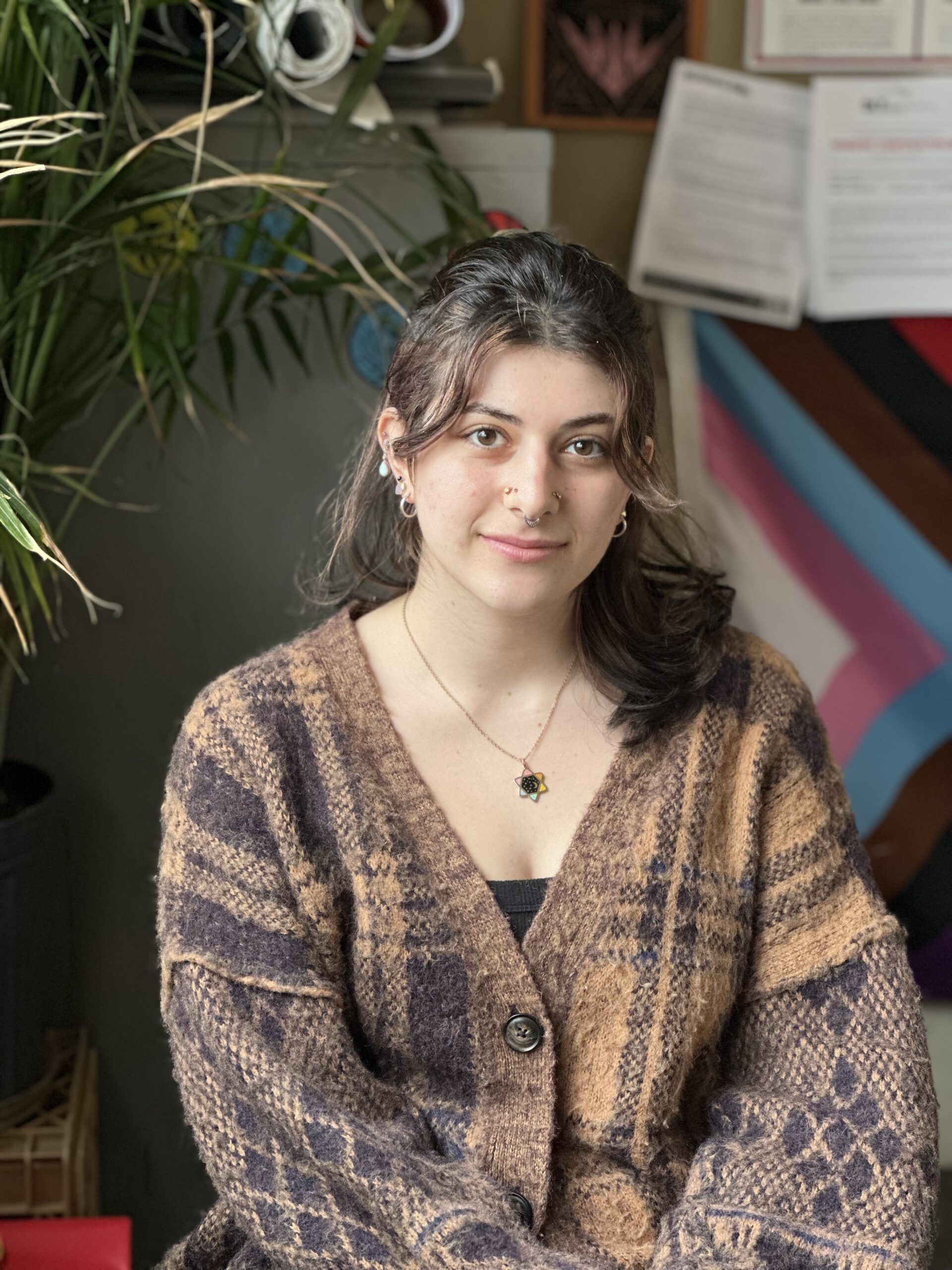 Ilana Jacobs
Ilana Jacobs served as the Education Intern where they worked with youth programming beginning in spring of 2022. Ilana has been an integral part of The Steel Yard, applying their unique insights into issues from disability justice to trans and queer history towards ensuring that youth programming at The Yard is equitable and accessible. They will be leaving The Steel Yard this summer to attend the Columbia University Publishing Program at Oxford. We are sorely going to miss having Ilana in our daily community, but look forward to seeing how they'll change the world one day!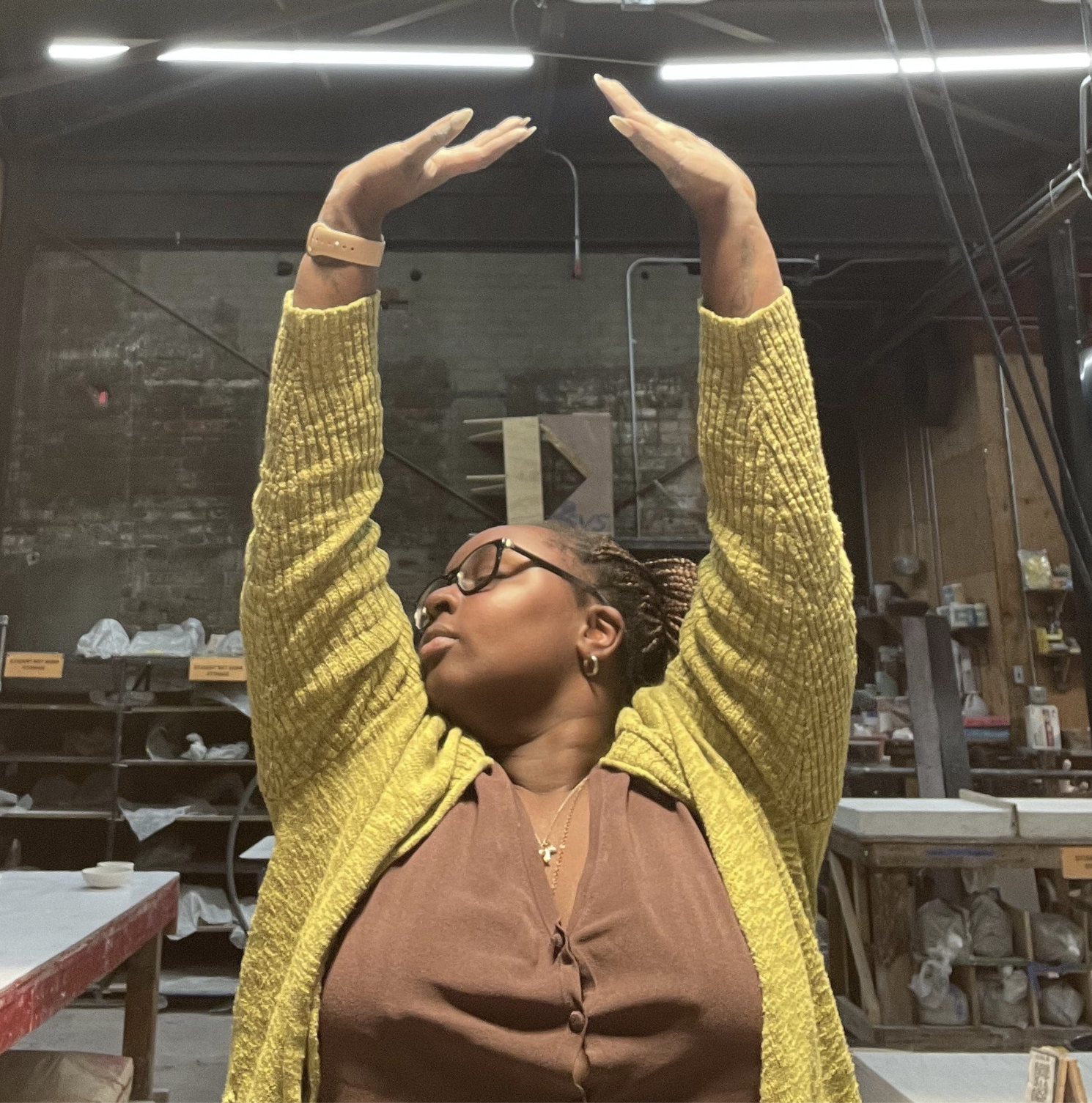 Lisa Omondi
Lisa is a prior student at The Steel Yard, with her first exposure being our BIPOC Ceramics course. She has shown that she has an inquisitive mind, and isn't afraid to try new things! Additionally, Lisa was the first person we interviewed for our recent campaign centering access to the industrial arts! She currently is a team member at CIC, and you can find some of her writing work at https://lisahera.substack.com/. We hope to see her at The Yard again soon!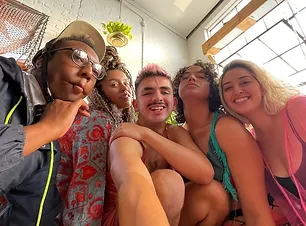 Atlas Alvarado Estrada
Atlas Alvarado Estrada is a Guatemalan immigrant visual artist who has been living in the city of Providence since the age of 10. They are one of our amazing event partners, and organize Que Dulce, "a QTBIPOC-driven dance party where community, music, and the visual arts intersect, challenging the perspectives and values of the "party" scene". We are happy to partner with them and the energy they bring to the local QT/BIPOC community, and we can't wait for the next event!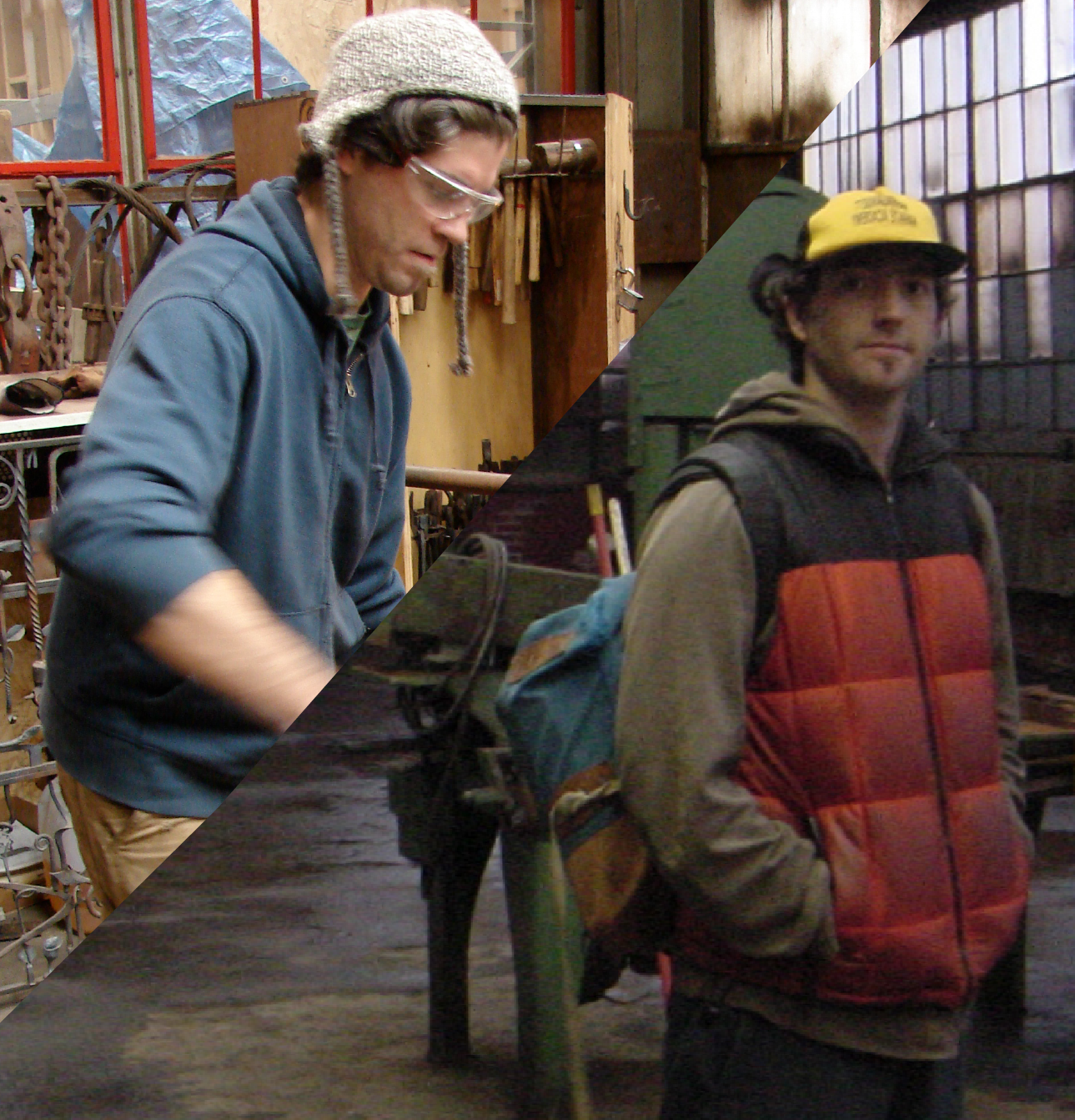 Clay Rockefeller & Nick Bauta
Together, our founders Nick Bauta and Clay Rockefeller purchased the heavily contaminated and under-utilized Providence Steel and Iron complex in 2001 and repurposed it as an industrial arts resource for the community. AKA – The Steel Yard! Since taking on this project, both continue to invest in the Providence area by contributing to the creative community. Nick went on to found Fete Music Hall, Shelter Arcade and other small businesses and creative ventures; while Clay has continued to collaborate on projects that include food, drink, gallery, affordable housing and fitness businesses.