BEST SUMMER EVER
THE STEEL YARD HOSTS THREE INDUSTRIAL ARTS YOUTH SUMMER CAMPS
---
Over the past two months, The Steel Yard has held three youth summer camp programs including the inaugural two week Camp Sparkle designed specifically for LGBTQ+ folks. Each Camp provided an intensive introduction to the industrial arts where students learned fundamentals and created original art!
CAMP COPPERHEAD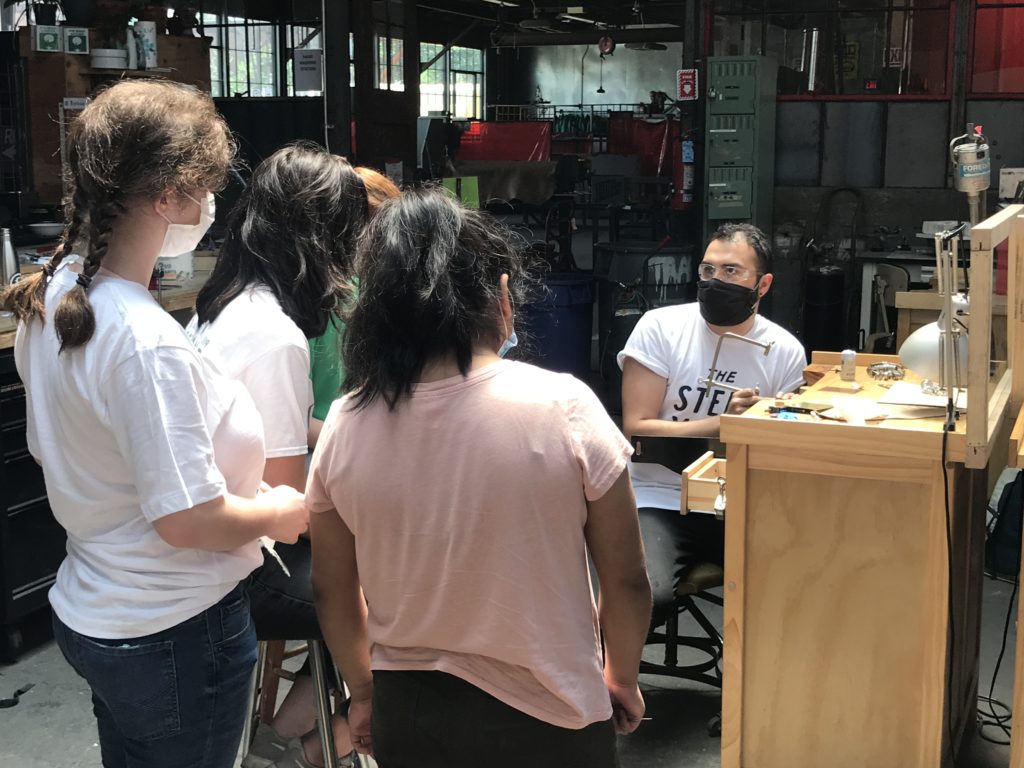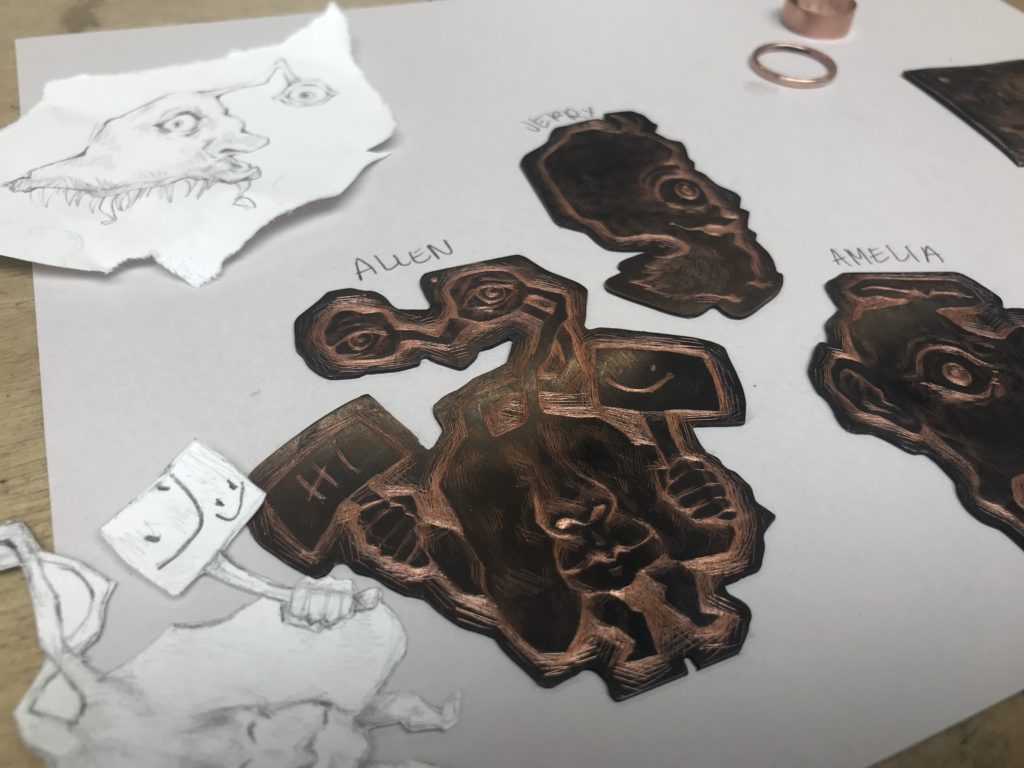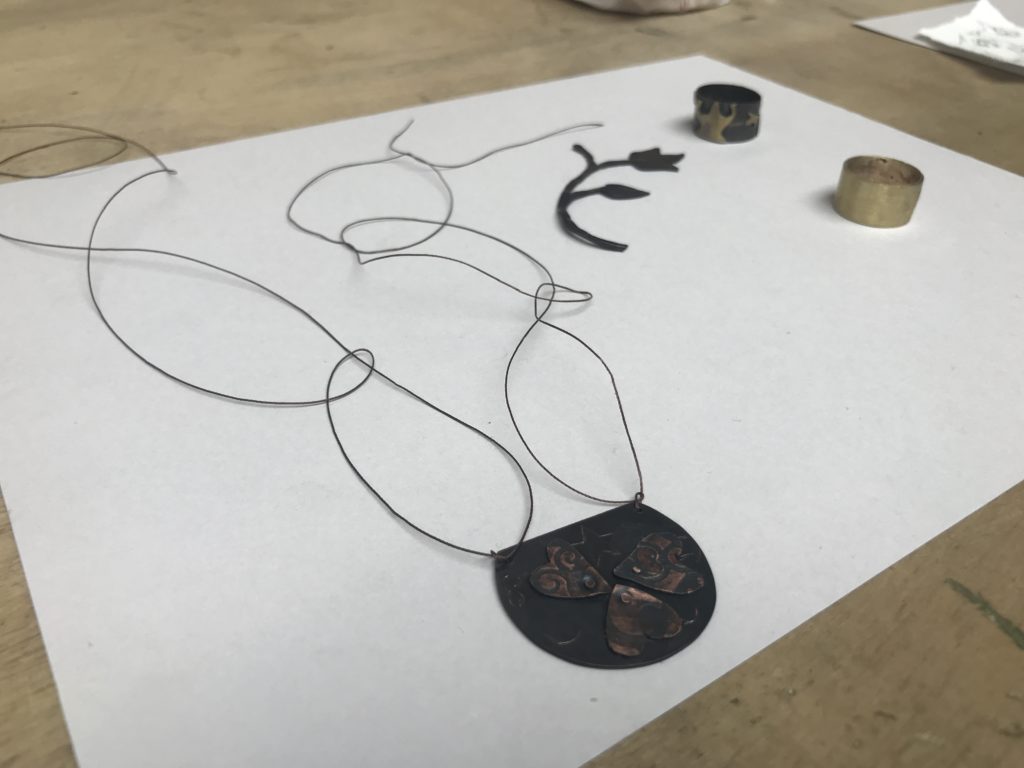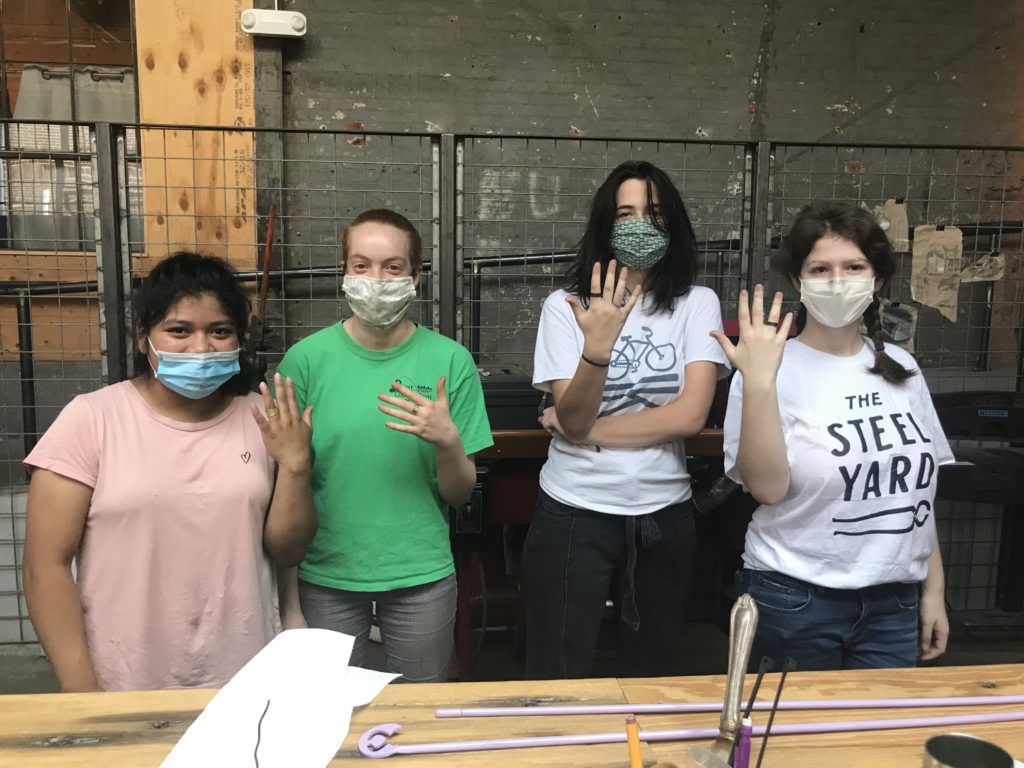 At Camp Copperhead, four incredibly talented students spent the week designing and making their own jewelry. They focused on the technical and creative design skills of jewelry making. Copperheads learned sawing, filing, soldering, scoring/bending, texturing, forming, linkages, wire construction, and more. Congratulations to the amazing team of young people- and thank you so so so much to Steven KP who not only taught the program but it was his first time as an Instructor at the Yard.
CAMP METALHEAD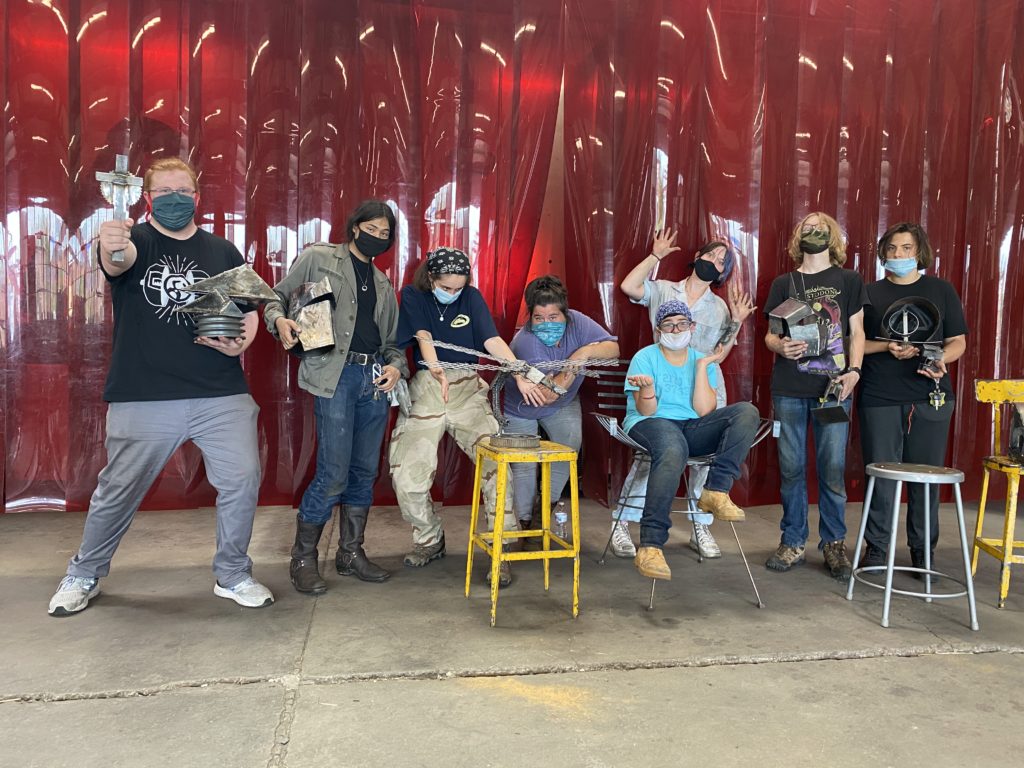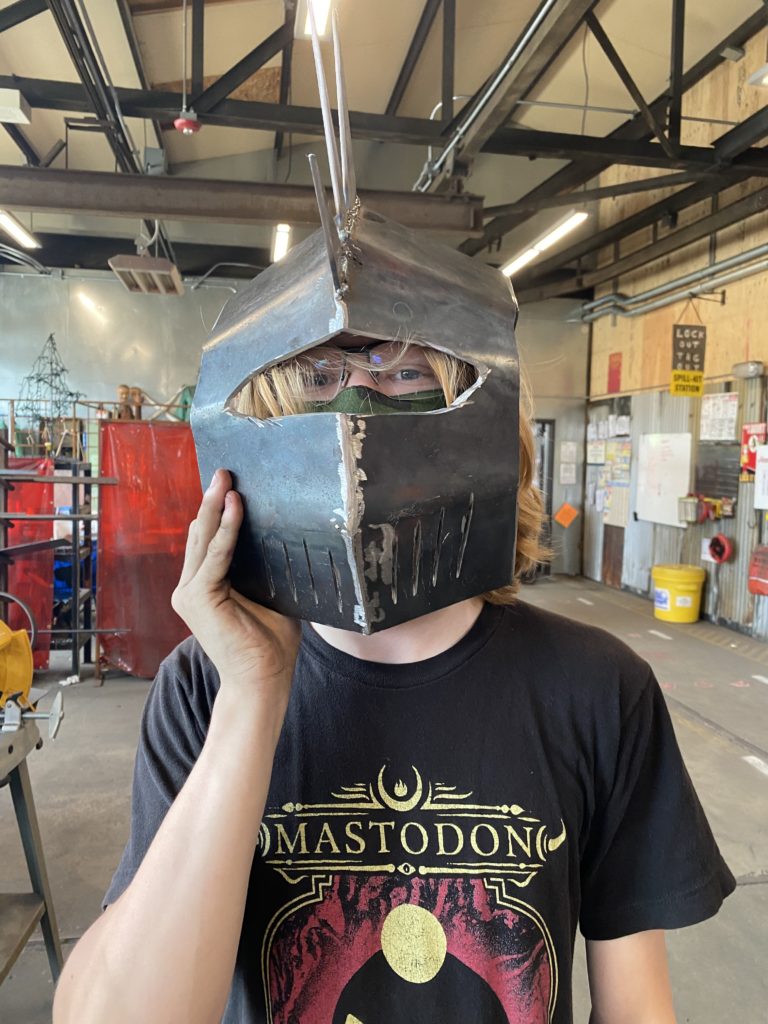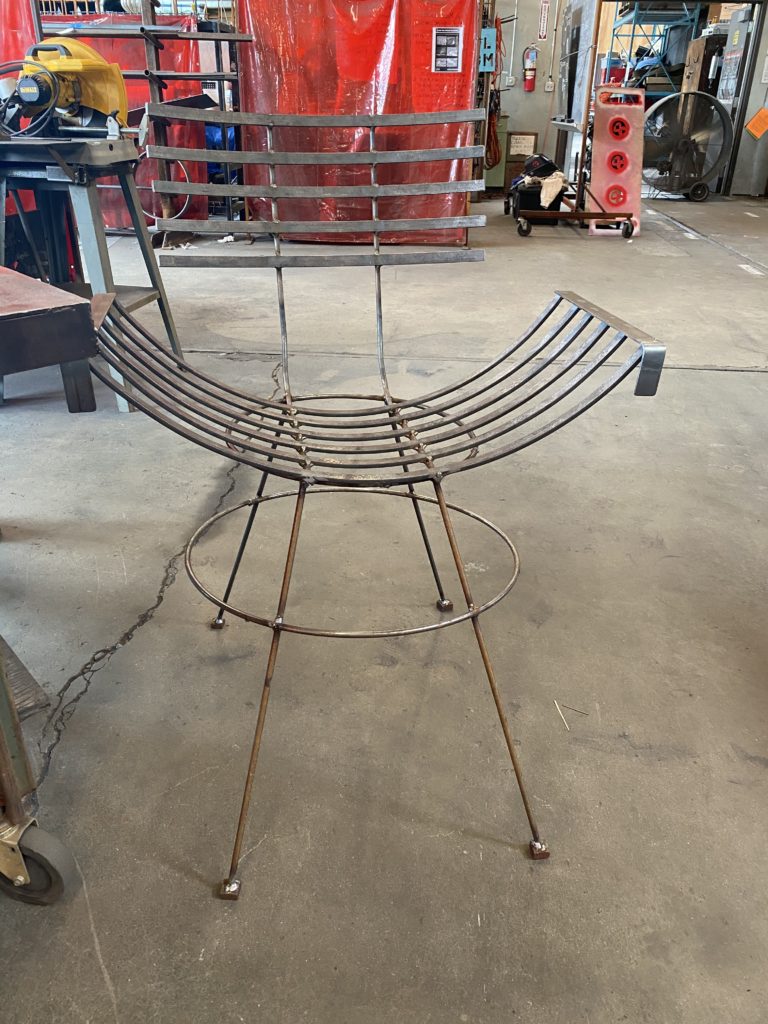 The following week six new awesome young folks joined us for Camp Metalhead. They spent the week learning the basics of welding and fabrication… ripping through steel with gas torches and fusing it back together with a 10,000-degree electrical arc. They all learned how to use the MIG welder, the oxygen-acetylene torch, various metal saws, and grinders to heat, cut, join, bend, and polish steel. Major props and shout out to all the amazing young folks who completed the program. Awesome work y'all!
THANK YOU, Amber Dauphinee, and Cortney Macneil for instructing and facilitating the whole experience. You both rock!
CAMP SPARKLE (lgbtq+ summer camp)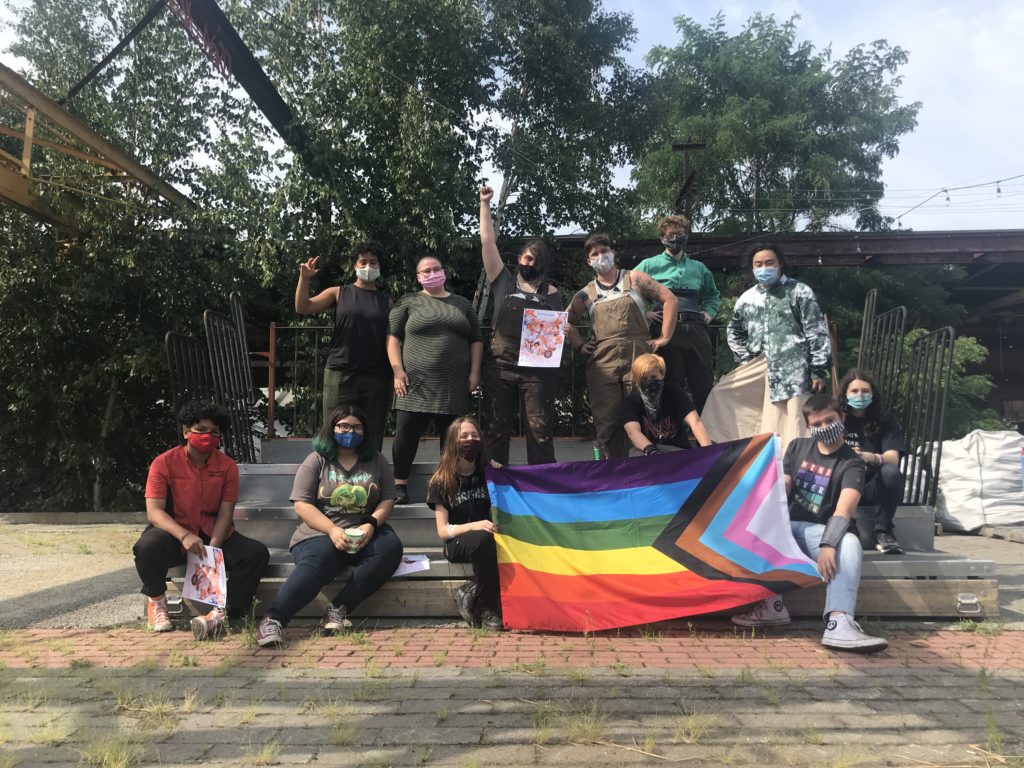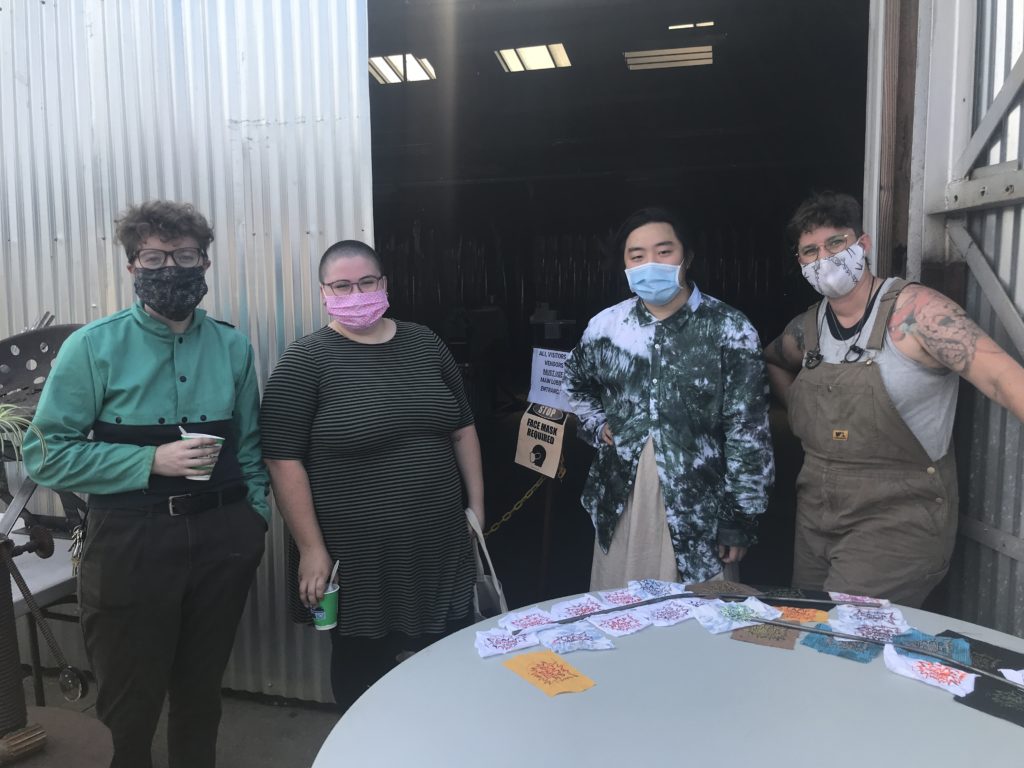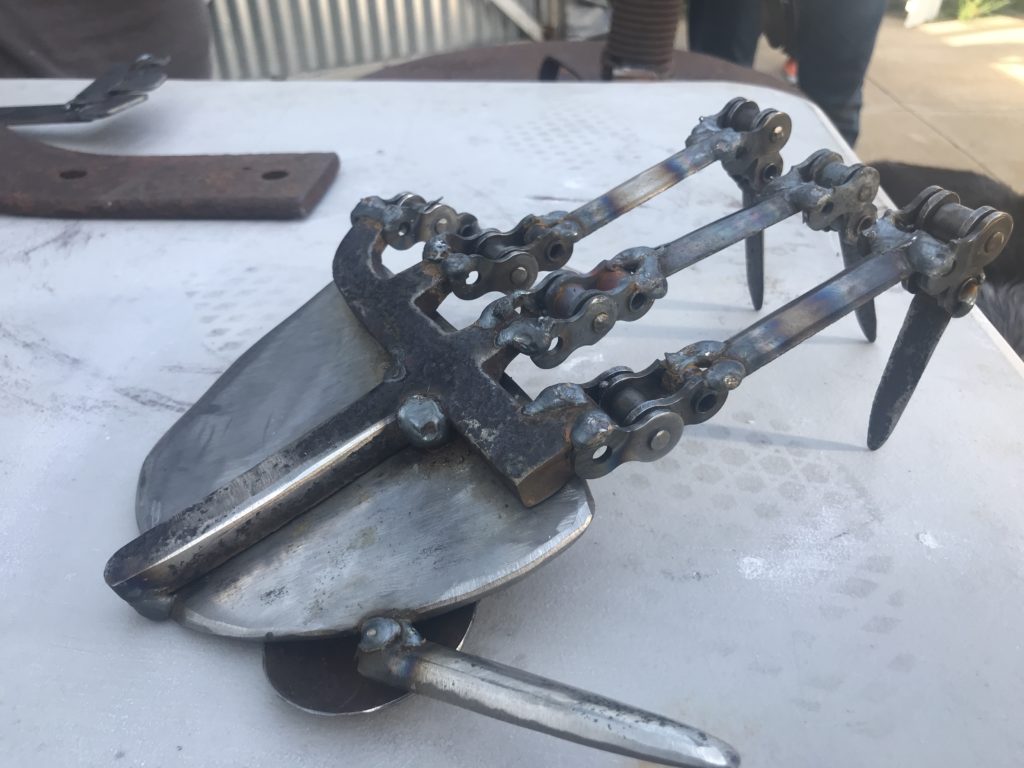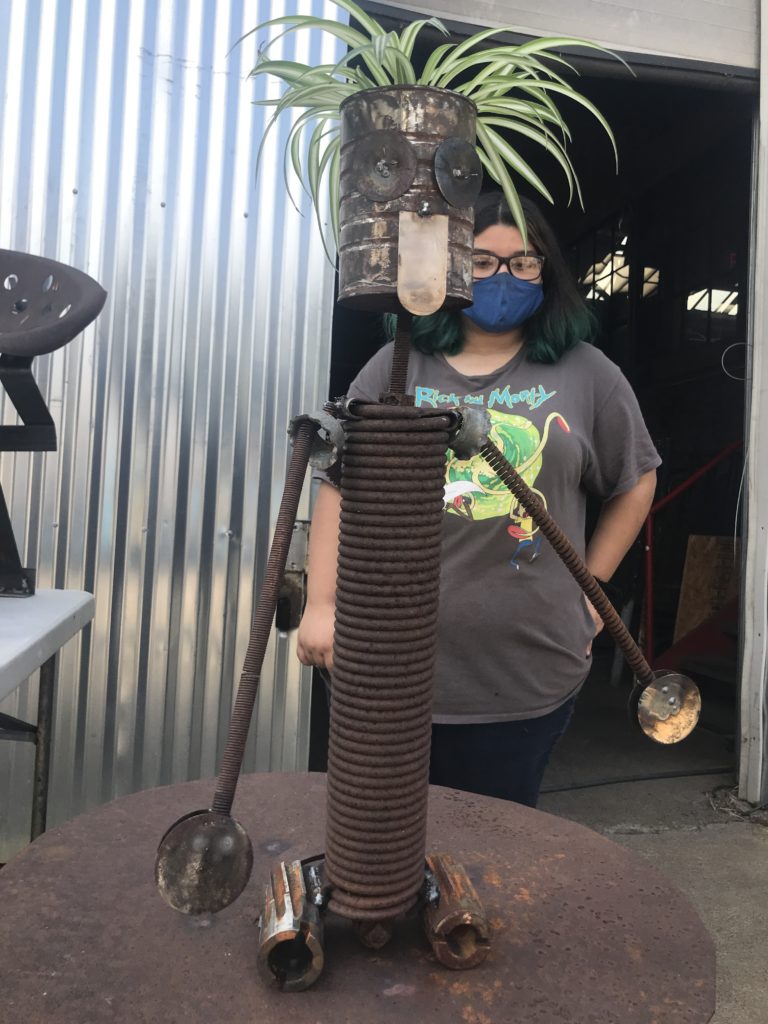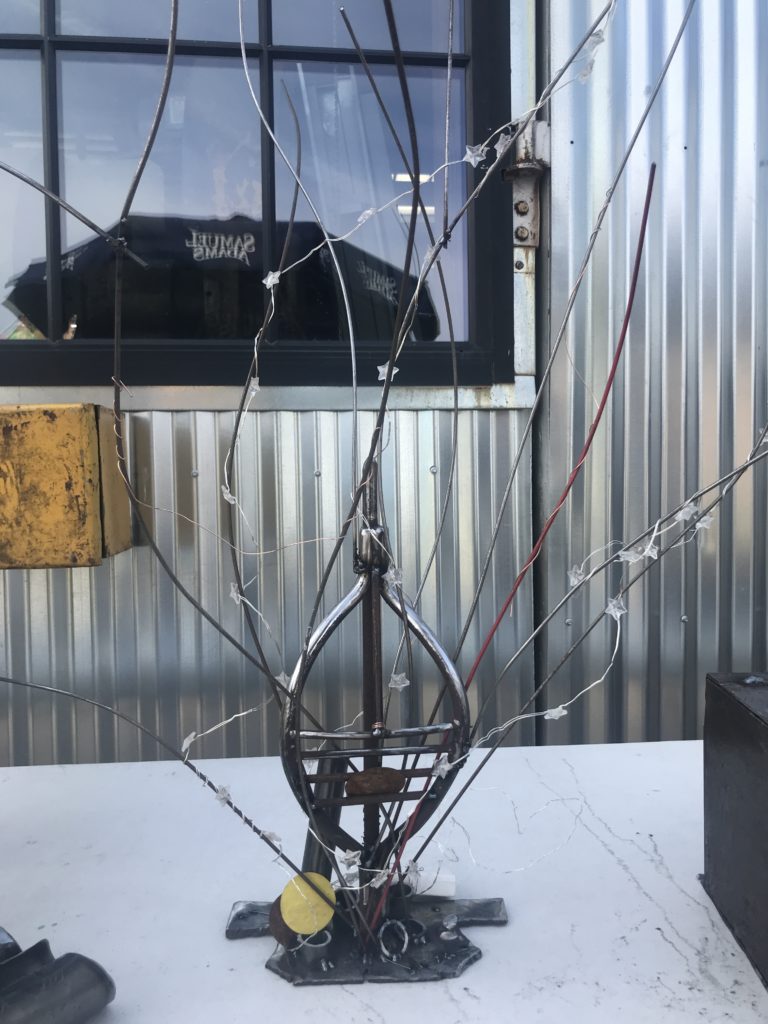 We finished the Camp season up strong and proud. This was our first ever, Camp Sparkle, a 2-week LGBTQ+ youth training in the industrial arts specializing in both jewelry AND welding. We welcomed nine campers, ages 14-18, to the Yard to spend the first week in small scale metals, learning jewelry and metalsmithing techniques. Afterward, they take spent a week in the welding shop!
"[They] really benefited from having a community at their age when they have felt quite lonely and misunderstood by some of their peers. This Camp reinvigorated them."
-Parent, Camp Sparkle Participant
It was certainly an incredible, magical, and sparkly two weeks. And thank you our instructors and TAs- Charlie Corley, Breanna Ferrara, Harry Cassell, and Tycho Horan we couldn't have done this without you amazing folx!
COMMUNITY STUDIO ACCESS
After successfully completing the program, participants will be eligible for Community Studio Access, here at The Steel Yard, free of charge for as long as they are in high school or age 18 & younger. During these studio sessions, students can work on their own projects and spend time experimenting in our shop with the support and guidance of skilled monitors.